Maria ORYASHKOVA: "SAMBO is my heart"
Personalities
16 September 2021
Anton Orlov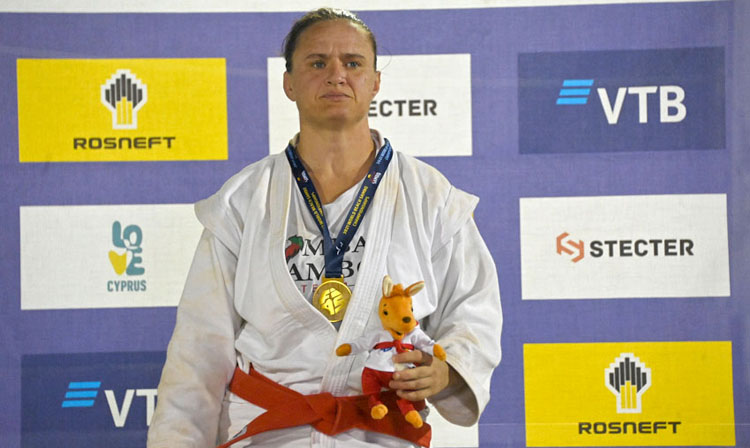 The legend of the Bulgarian SAMBO Maria Oryashkova has won an incredible number of medals at the largest international SAMBO competitions, including the World Championships, European Championships and multisport games. At the end of August of this year, the "gold" of the first ever World Beach Sambo Championships in the weight category over 72 kg was added to the list of her victories. In an interview for the FIAS website, Maria spoke about her impressions of the tournament, the tactics that allowed her to defeat physically more powerful rivals, and what SAMBO means to her.
Maria, your rivals significantly outnumbered you in size, how did you manage to win?
– The difference in size was the biggest obstacle for me on the way to victory. Going out to a bout against such athletes, it is very important to have the right attitude. Psychology is of great importance here.
That is, you managed to win at the expense of character, and not at the expense of technology?
– Due to the character and tips of the coach (smiles).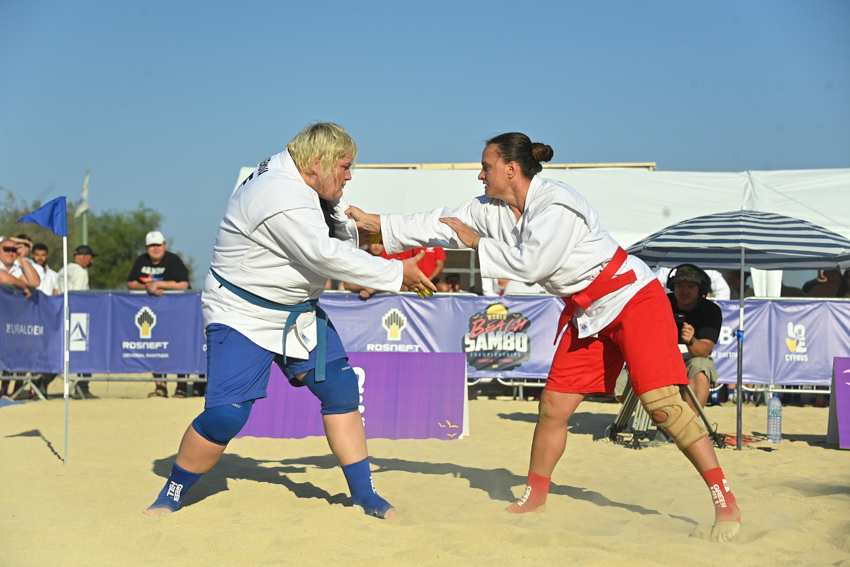 What tactics did you have for the fights?
– Going out against rivals who are superior to you in physical condition, it was important not to "get in the grip", to move and attack all the time. The coach's intention was to work as the first number, without stopping. If the opponent has such a significant superiority in physical condition, then there is simply no other way. Stopped – lost.
What are your impressions of the tournament? How would you rate the organization?
– The organization is excellent. I liked everything very much. To be honest, it was more interesting for me to fight under the sun until darkness fell. In the evening it was also atmospheric under the spotlights, but I like the sun and the blue sea more.
You have won everything you can in SAMBO. What motivates you to compete in the future?
– It was the first in the history of the World Beach SAMBO Championships, and despite numerous titles and medals, I felt a strong desire to fight and win. SAMBO is my heart.