Michael Chamoun: "My main dream is to come to Russia and see Fedor Emelianenko fight"
Personalities
1 June 2016
Sergei Grishin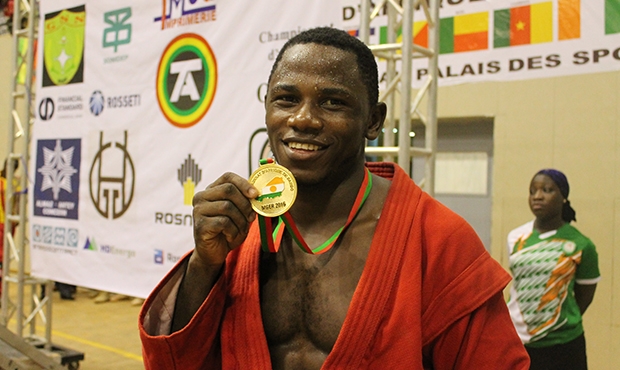 Cameroonian Michael Chamoun became the 2016 African Combat SAMBO champion in the 90 kg weight category.  He not only won a brilliant victory in the final match over Moroccan Marouane Zaim, but also celebrated it with a flourish. In an interview with FIAS, Michael spoke about his emotions on winning, about who his victory was dedicated to, and his love for Russia and  Fedor Emelianenko.
"I was hoping I would win. I worked hard to make a good show, so my emotions after winning are a normal reaction to all the efforts I put into achieving results," Chamoun says.
See one of the most memorable victory celebrations at the 2016 African SAMBO Championships here: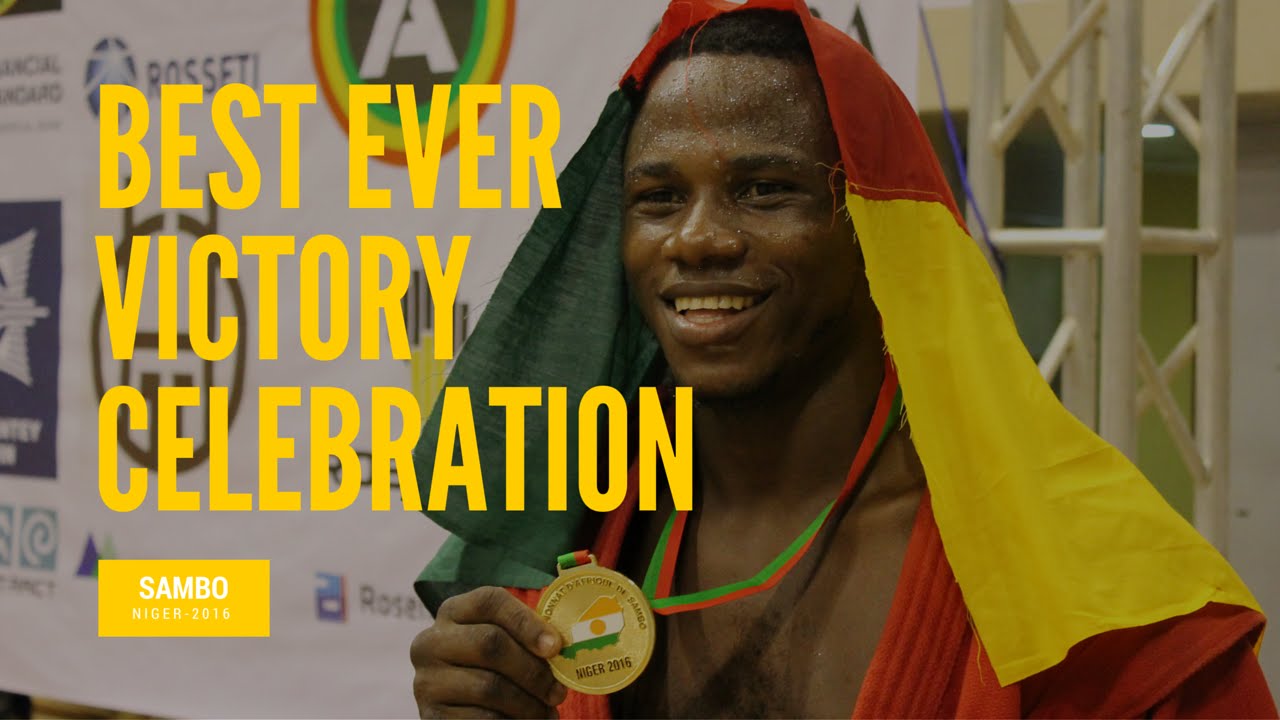 "I didn't train to fight with this particular opponent, I simply decided to use all my greatest strengths," Michael says, explaining the secret of his success "I practice a lot of different combat sports and martial arts, I know the various techniques, and I tried to use them. In the standing position, I was anticipating his punches, and knew I could use this technique. I also felt quite confident on the ground, because I wasn't afraid of that kind of fighting."
Chamoun said he wanted to dedicate his victory to all the people he loves. "But first of all I'd like to dedicate it to my coach. Unfortunately, he couldn't come to the tournament with me, but thanks to him, I was able to win this continental championship," Chamoun said.
He noted that in recent years, more and more Cameroonian sambists have been competing at international tournaments, and their results are getting better. SAMBO is also becoming extremely popular in Cameroon.
"Personally, I've always liked Russia, and this motivated me to get involved in SAMBO. As soon as I learned of the opportunity to practice SAMBO in Cameroon, I immediately associated it with Russia. I understand what it means – that I have a chance to get involved with this country. I dove into the sport without hesitation and started practicing SAMBO," Chamoun said. "I'd really like to go to Russia, but so far I haven't been able to. My idol, my hero is Fedor Emelianenko, I always watch and review all his SAMBO and mixed martial arts fights. My main dream is to come to Russia and see Fedor Emelianenko fight. I hope I'll soon be able to do that."