Muhammet KOSSEKOV: "SAMBO is a very popular sport in our country"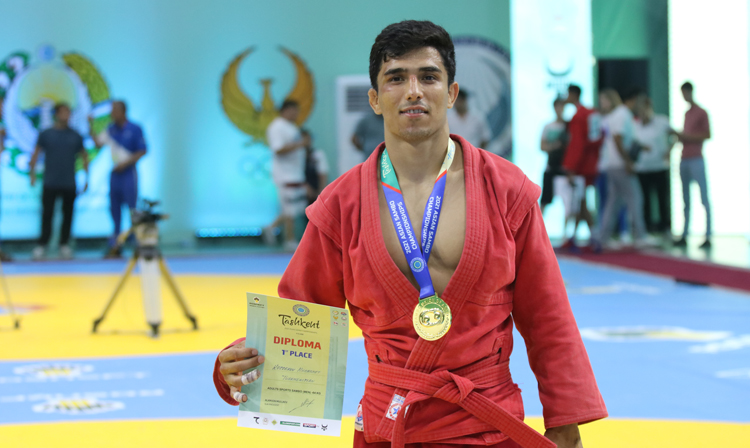 Turkmen sambist Mukhammet Kossekov became the champion of Asia in the weight category up to 64 kg among men in Sports SAMBO. In the final of the tournament held in Tashkent, he turned out to be stronger than the representative of Kazakhstan, Rakhat Zhananiyet. In an interview for the FIAS website, Mukhammet Kossekov spoke about the tactics for the final, the secret of victory, and why he chose SAMBO at all.
From the outside, the impression was that each of the rivals during the final fight repeatedly tried to make a windmill. Is this true?
– Yes that's right. I really love this technique.
How did you manage to win?
– It is difficult to say, perhaps due to desperate desire, the will to win.
Have you met before?
– No never.
Was there a tactic for a duel and, if so, what kind?
– The fight, indeed, was very difficult, and the opponent was insidious in a sporting way. Therefore, the stake was made on constant pressure, work as the first number. The main task was to tire the Kazakh athlete.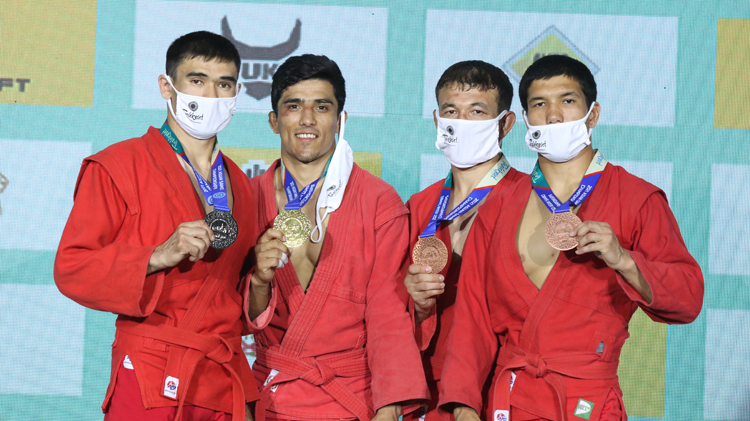 Succeeded?
– I tried to attack continuously for 5 minutes. Whether I succeeded or not, I don't know: from the side it is more visible.
What is the secret of victory?
– The secret is simple – constant training. No calculation for talent or luck. And maximum concentration during the fight. I would also like to thank the coach. My gold medal is largely his merit.
Why did you choose SAMBO?
– SAMBO is a very popular sport in Turkmenistan. SAMBO is very fond of our citizens, the government provides great support to the development of this sport. It is no coincidence that next year, in 2022, the World SAMBO Championships should be held in Ashgabat, the capital of our Motherland.
But why did you choose SAMBO and not another kind of martial arts?
– Because we are all hereditary sambists, we have SAMBO in our blood.
What's next, what are your plans for the future?
– The World Championship is ahead, I will go to win.