Professionals will compete together with amateurs at the Belarusian Combat Sambo Championship
Competitions
6 August 2015
Sergei Grishin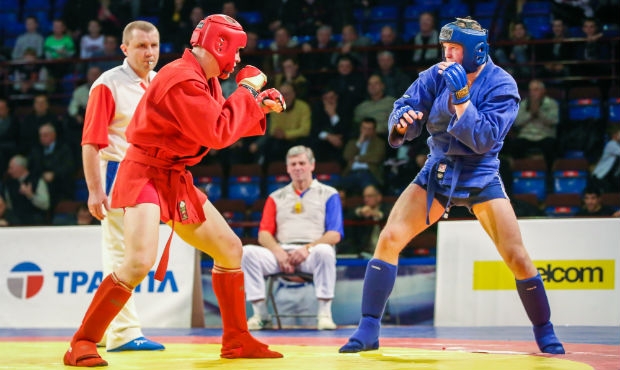 Minsk is getting ready to host the National Combat Sambo Championship. On September 13, members of various sports clubs will gather in the capital of Belarus to compete for the championship title. The winners will not only be the best in the country, but will also have the chance to defend the country's honor at the World Championship in Morocco — the main Sambo tournament of the year.
According to the Belarusian Combat Sambo and Mixed Martial Arts Federation, award-winning "blue-eyed" (Belarusian) fighters have already confirmed their participation in the national championship. Stanislav Kolbasov, the first Belarusian world champion, will be among the athletes competing on the Sambo mats. The Sambo wrestler spent a long time recovering from a shoulder injury, but is now ready to fight once again for the right to be called the best. However, the other contenders for the championship title intend to go all out to prove themselves.
"The National Combat Sambo Championship is the most significant martial arts event in Belarus in recent years. And for the first time ever in the country, this tournament will be held in a format for all ages, from juniors to masters. Both inexperienced amateurs and seasoned professionals will be able to try their hand. The Amateur division was specifically created for those who want to test their strength," Vakhtang Sokhadze, Chairman of the Belarusian Combat Sambo and Mixed Martial Arts Federation, told the FIAS website.
So the last month of summer and early autumn in Belarusian Combat Sambo will be very hot. The athletes will devote their time to hard training to reach peak form, and then fight in uncompromising battles.