What winners and prize takers of the first day of the European Sambo Championships in Minsk were talking about
Personalities
20 May 2017
Sergei Grishin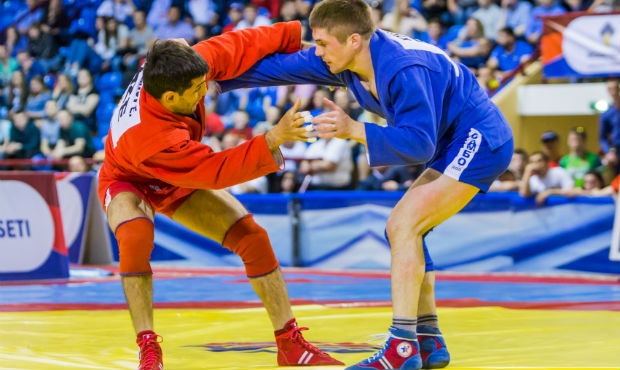 Nine medal events were held during the first day of the European Sambo Championships, which is being held in the capital of Belarus from May 19 to 21. This day has become a lucky one for certain wrestlers, while others tasted defeat. Champions have provided comments and interesting facts for FIAS website and shared their emotions with our correspondents. General sponsor of the tournament is Rosneft oil company.
Tigran Kirakosian (Armenia) – winner in the under 52 kgs weight category among men: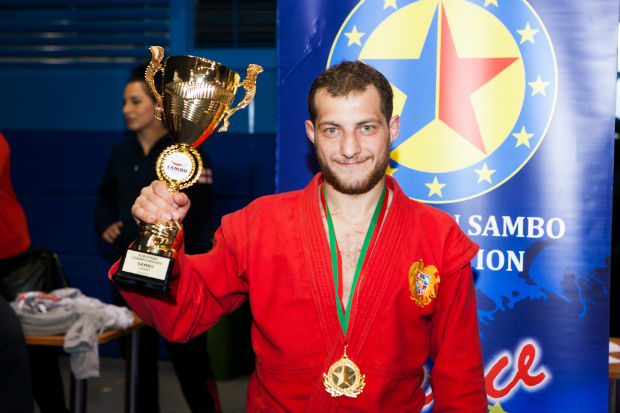 «I`ve been preparing for this tournament in general and for facing certain opponents at the same time. The throw I performed at the end of the final fight was actually my signature move. I knew that this particular move would help to succeed, that`s why I`ve been practicing it a lot. First of all, it was a tactical victory.».
Leila Abbasova (Belarus) — runner-up in the under 48 kgs weight category among women: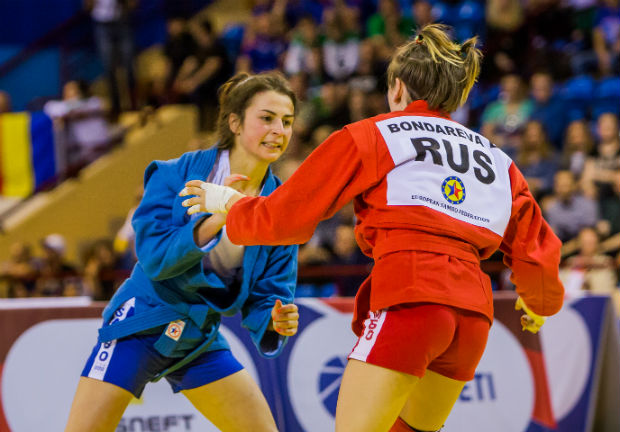 «My defeat in the final fight outweighs all the positive emotions, brought by the previous fights. I was winded, that`s why I lost to Elena Bondareva. I wanted to win at my home ground. I`ve taken part in the European Championships on several occasions, however I`ve only managed to win silver and bronze medals so far. It`s a shame. After a short rest period I`ll start my preparations for the World Championships.».
Mikhael Osmolovskiy (Germany) — bronze medalist in the under 74 kgs weight category in combat sambo: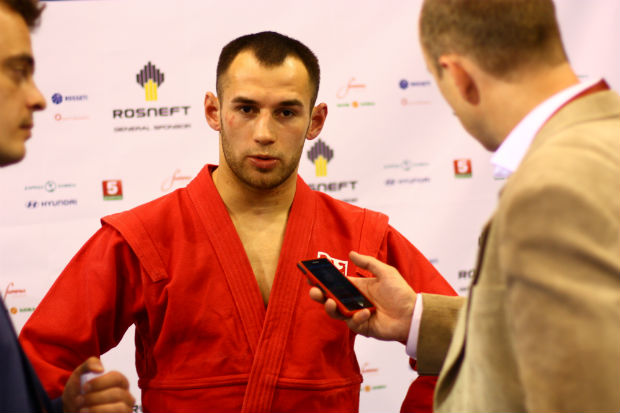 «Overall I`m quite satisfied with my results. In the very first fight I had to face the future champion, although I was beaten, the fight was even enough. It was far from one-sided, I did the best I could, but sadly I still lost. I`ve already reviewed my mistakes and made conclusions, there definitely is much room for improvement.
A European Championships bronze medal is a major success for sure. It is my first medal, earned at international tournaments. I won German championships before, however I have to admit that the wrestlers, participating in domestic tournaments, have a significantly lower skill than international sportsmen. It`s always difficult to achieve victories at European and World Championships as you have to fight way harder than at domestic competitions. Sometimes it gets really challenging, however, step by step, German wrestlers have finally started earning medals at international tournaments. международного уровня.
The champion defeated me on points, after the fight he still head impact marks on his face. It definitely wasn`t an easy win for him. Now I`ve realized that I can compete even for more prestigious awards, I just have to train harder, such thoughts motivate me a lot».
Aleksandr Koksha (Belarus) — winner in the under 68 kgs weight category among men: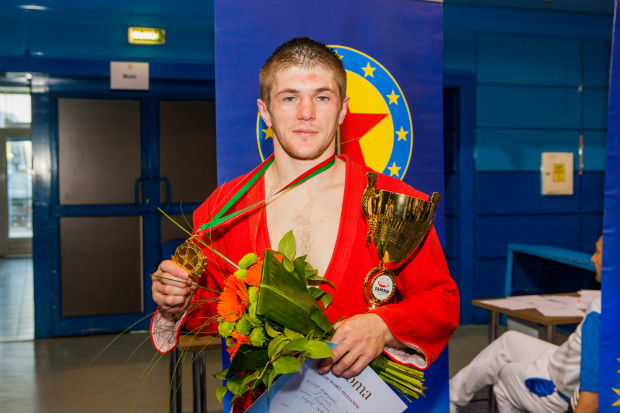 «In the finals my opponent was skilled and he fought with dignity. We`ve already competed with each other before on numerous occasions, so we knew each other`s fighting style really well. During the fight I gave one hundred percent. I always fight like that at my home ground, I simply can`t let the local fans down. The support, coming from the fans, is always crucial, especially at hard moments. Today`s fight was no exception. No matter what kind of medal you win, it`s always a very significant achievement, especially if you earn a gold one even at a domestic tournament, let alone the European and World Championships. In order to win a medal you have to train all the time and focus on the result. You surely can`t get a medal for nothing, they`re always hard-earned».
Valentin Jourdain (Franze) — bronze medalist in the under 90 kgs weight category among men: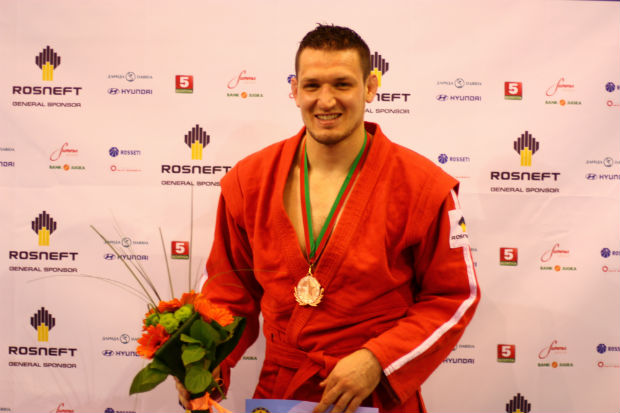 «I`ve already won two medals at the European Championships before. This one is the third. Now I want to succeed at the World Championships in Sochi. I already have three European awards, however I haven`t earned a medal at World Championships yet».
Kurban Magomedov (Russia) — winner in the under 57 kgs weight category in combat sambo: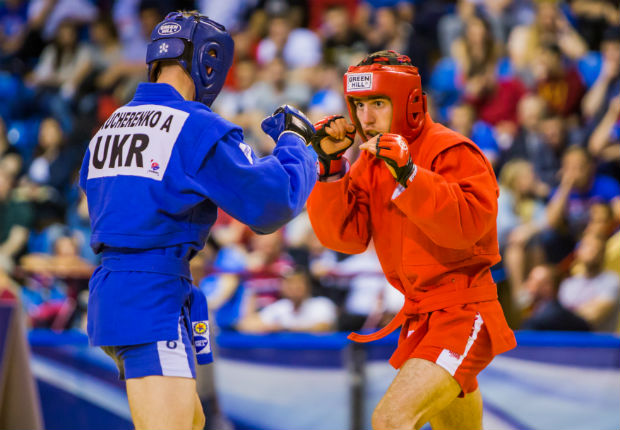 «I won the 2012 European Championships, which took part in Moscow, however since then I`ve been unsuccessfully struggling for a place in the national team for quite a while. I couldn`t reach the finals at Russian Championships and it took me five years to return into our national team. Finally I have succeeded. I`m glad that after all those failures I`ve managed to take part into the European Championships and become champion. In the Russian Championships finals I was beaten by Mukhtar Gamzaev, I will surely cheer for him at the World Championships in Sochi. We`re only rivals on the mat, in everyday life all sambo wrestlers are brothers. As long as I`m healthy enough for professional sambo, I`ll do everything I can in order to participate in the World Championships!»
Ovanes Avgarian (Russia) — winner in the under 74 kgs weight category in combat sambo: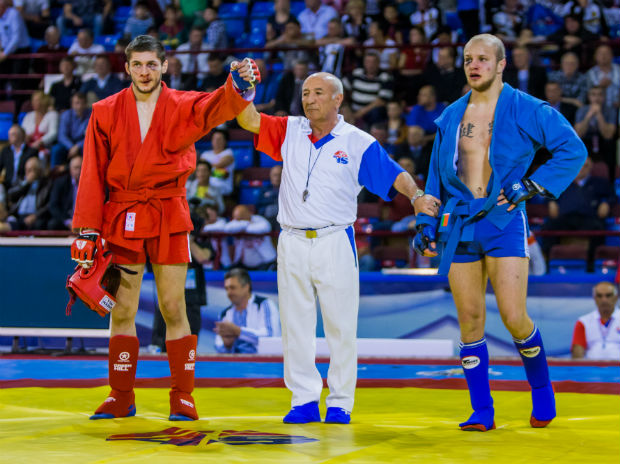 «It is safe to say, that the victory in the finals has boosted my confidence a lot, as I`ve taken part in the European Championships for the first time in my life. Local fans have been supporting the Belorussian wrestler all way long, he was a tough rival and he did his best. However my coach just told me to clear my mind and focus on the things I was good at. I know that it is hard to earn a high position at Russian Championships, but this is the only way to get to the European Championships. I managed to qualify at the first attempt. There is an unspoken rule among sambo wrestlers: they believe that if you manage to win Russian Championships, it is very likely that you`ll win the World Championships as well. I`ve triumphed at the European Championships, now my primary goal is winning Russian Championships, so I`ll hang my medal on the wall and start preparing for the upcoming Russian Championships at once».
Eduard Muravitskiy (Belarus) — runner-up in the under 74 kgs weight category in combat sambo: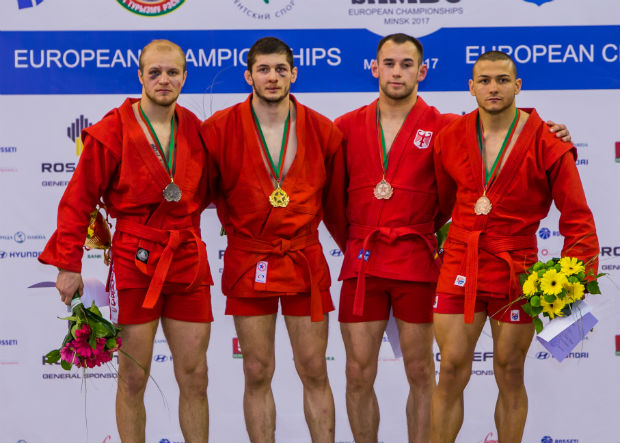 «That knee smash became a finishing stroke for me. After that the Russian wrestler let me take the initiative, while defending successfully. I`ve reached the finals of the European or the World Championships for the third time. I haven`t earned a gold medal yet, I`ve been beaten by Russian wrestlers every time. However I`m going to end this bad streak».
Daniela Poroineanu (Romania) — bronze medalist in the under 60 kgs weight category among women: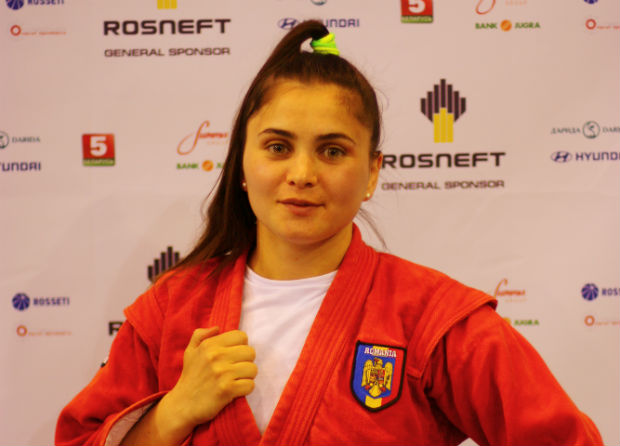 «I`ve cried my eyes out. I didn`t expect it to end like this. I believed I could make it to the finals. At the World Cup, which was held in Moscow, I defeated this Russian wrestler easily, but this time I`ve been bested by her. It happens from time to time. I won the two previous European Championships, but in the under 56 kgs weight category. Now I`ve switched to the under 60 kgs category instead – I just wanted to surprise my rivals. However this time I`ve failed, I hope to perform better at the World Championships.
After that defeat my coach told me that I had lost confidence. He said that I could beat any opponent, it was the lack of confidence that stood in my way. Sometimes I really question my skills, it definitely pushes me back. When tournaments end, I only watch the fights I won, I never want to see my defeats again».
Laszlo Zsoke (Romania) — bronze medalist in the under 68 kgs weight category among men: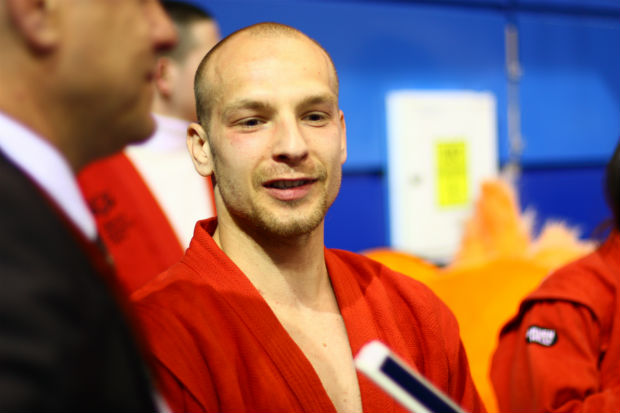 «The third place at the European Championships is a major achievement, this bronze medal has become the most prestigious award in my career. I`ve been practicing judo for 18 years, in 2016 I decided to start participating in sambo competitions. The 5th place used to be my most significant achievement. However I`ve been pulling my weight during trainings and gained lots of experience at various international tournaments, that`s why I`ve finally managed to earn a medal at the Continental Championships.
I want to thank president of Romanian Sambo Federation heartily. He has put much trust in me and let me take part in the European Championships. My next global target is competing for medals at the World Championships. This bronze medal has become my first milestone, now I want to earn a gold medal. In order to fulfill my ambitions I have to learn how to beat Russian, Belorussian, Kazakhstani and Turkmenian wrestlers. I`ve just named the rivals, who had bested me before».
Nino Odzelashvili (Georgia) — winner in the under 72 kgs weight category among women: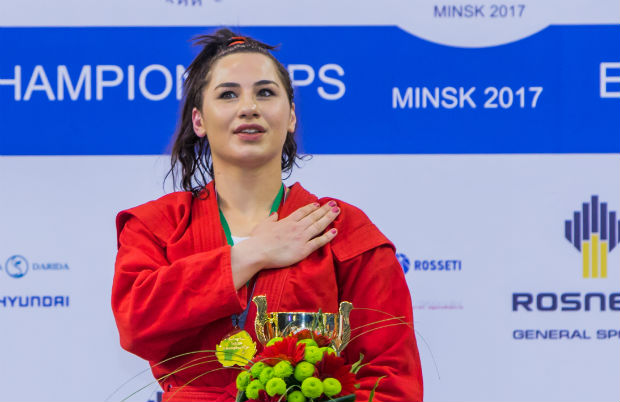 «It was harder to win my first gold medal at the European Championships that the second one. On the first occasion I worked very hard and I wasn`t even sure whether I could make it or not. By now I`ve tasted victory and I`ve been more focused on the result. I`ve already competed with the opponent I had to face in the finals and I won on both occasions, so this time I believed that victory was my only option.
They say the spectators were eager to see my victory dance after the final fight. I like to finish my fights in style and thank the audience. Before competitions I listen to Diana Ross`s songs, they always give me a good morale boost and inspire me. After the final whistle lezghinka starts playing in my head, that`s why I dance.
Before the Championships our national team had a two-week training camp in Belarus, it helped me adapt and perform well. I want to dedicate this victory to Georgia and my mom, I love her with all my heart!».
Teodoras Aukstuollis (Lithuania) — runner-up in the under 100 kgs weight category in combat sambo: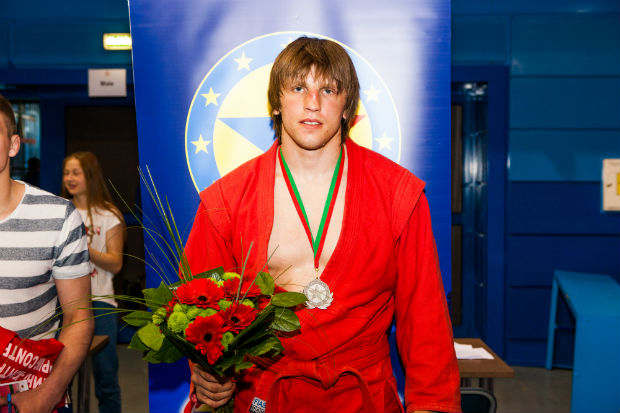 «I`ve tried to win the final fight really hard. However you`ve seen the result. I`ve met with my opponent before, in the very beginning I got hit hard and the injury didn`t let me go on. I`ve been practicing various martial arts since childhood, I`ve been going in for combat sambo in particular for 4 years or so. There are not so many sambo wrestlers in Lithuania, however we have quite a skilled team in our club. Some of my clubmates will participate in the competitions within the next few days. I hope we make it to the World Championships».
Mikhail Mokhnatkin (Russia) — winner in the under 100 kgs weight category in combat sambo: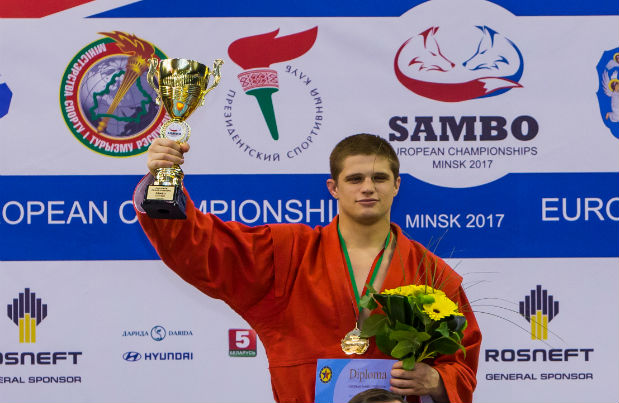 «I had to win a gold medal at the European Championships in order to collect a full set of rewards, now it`s complete, now I`ve become Russian, European and World champion. My preparations for the European Championships are over, now I`m getting ready to my fight with Sergey Pavlovich at the Fight Nights mixed martial arts championship. I guess all the experience I`ve earned will help me on the 2nd of June. Anyway, it`s safe to say that after improving my performance at amateur tournaments I achieve better results at professional competitions as well».