Reflections of the Winners of the 1st Day of the International SAMBO Tournament in Kazan
Personalities
7 October 2019
Anton Orlov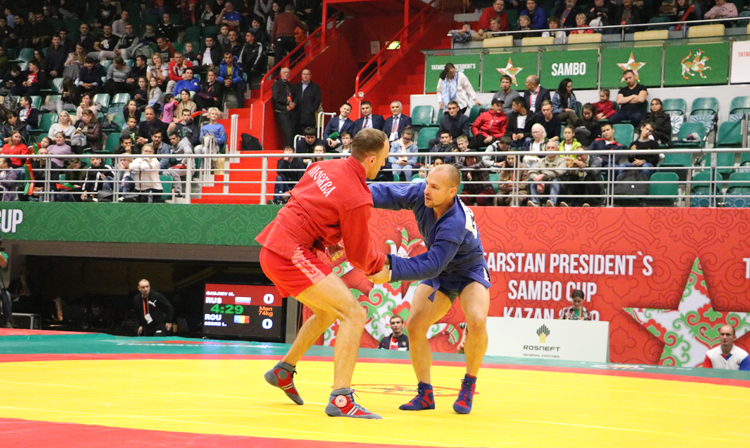 International Sambo Tournament for the Prizes of the President of the Republic of Tatarstan was held in the Russian city of Kazan on October 4-5. The general sponsor of the tournament is Rosneft oil company. The emotions of the winners of the first day of the competition are in their interview for the FIAS website.
Kelley HAMMING (Netherlands), a silver medal winner in the up to 56 kg weight category among women.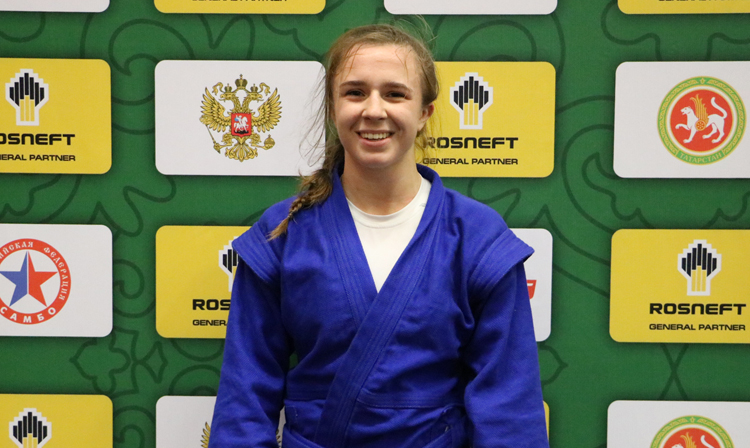 – This is my first SAMBO tournament, and I am very happy that I've taken part in it. Most excellent organization, a fascinating opening ceremony, a festive atmosphere, the organizers did everything so that sambists could focus on competitions and demonstrate their sports qualities to the best of their abilities. This is my first but certainly not the last SAMBO tournament. Despite my defeat in the finals, I will come back home in a good mood.
Laszlo SZOKE (Romania), a silver medal winner in the up to 74 kg weight category among men: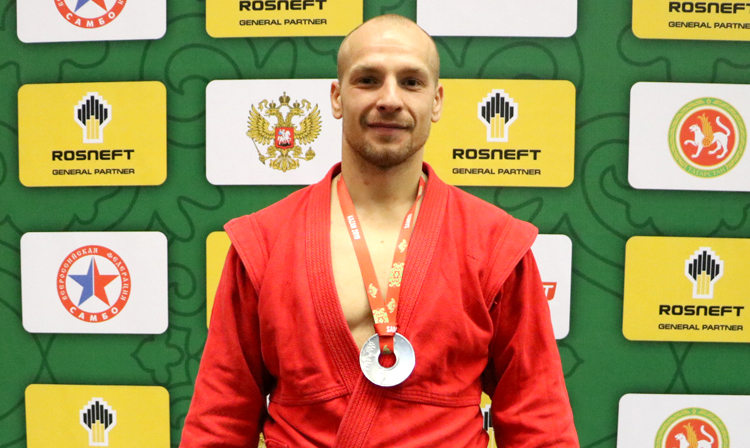 – For me, the silver at the international SAMBO tournament is certainly a success. Today I performed in a slightly untypical weight category for me, up to 74 kg, while my standard weight category is up to 68 kg, and that is probably why I could not demonstrate my abilities in full in the finals. Nevertheless, I'm satisfied with the combat, with the struggle that I've managed to display.
Earlier, I've succeeded to hit the medal stand at such SAMBO tournaments as the World Championships in Sochi, taking second place there, and at the European Championships in Athens where I ranked third. All in all, I regard every medal as a new step forward.
Before SAMBO I had been practicing judo for 20 years and then at the age of 28 I had to leave, in order to give way to young Romanian judokas who were also willing to grow and develop.
But sport is my life, and participation in competitions is an integral part of it. Therefore, I decided to choose a kind of martial arts that is close to judo, and eventually I selected SAMBO, and I never regret it. SAMBO is more versatile, it offers more possibilities in techniques, more variety.
As I get home, I'll start preparing for the World Championships in Korea. I don't know as yet what weight I will perform in, as each category has its own merits and demerits. We'll see, time will tell.
Nikolai POTASHNIK (Russia), a gold medal winner in the up to 82 kg weight category in combat SAMBO: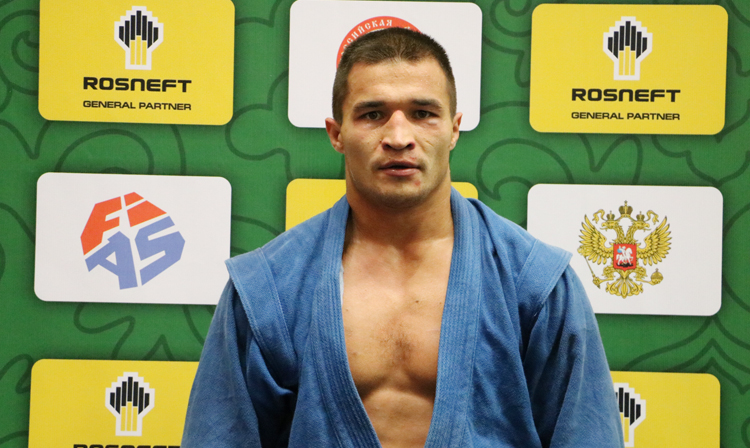 – For me, this tournament was of particular importance. The fact is that one and a half years ago, I sustained a serious knee injury and underwent surgical treatment. I was recovering all this time. It is always difficult for a professional athlete to drop out of the training process for a long time, at such moments it seems that your time is running out, you are standing still while others are moving forward, becoming stronger. Therefore, it was especially important for me to win today, one and a half years later, in order to regain my confidence.
Today I can say for sure that victory depends not so much on your physical fitness as on your determination, on your will to win. I have repeatedly yielded to weaker opponents, and defeated stronger ones. And every time it depended on my psychological condition, on my determination. I think the secret is to learn how to take your mind off your personal concerns, to be able to concentrate totally on competitions. If you manage to psych up properly, the success is certain, so psychology is very important.
Intensive training, weight loss, emotional stress, the incessant self-improvement, all this recedes when you get on the medal stand. At this moment, you experience absolutely unforgettable emotions and feelings that can not always be described in words.
Svetozar STAJKOVAC (Serbia), a bronze medal winner in the over 100 kg weight category among men: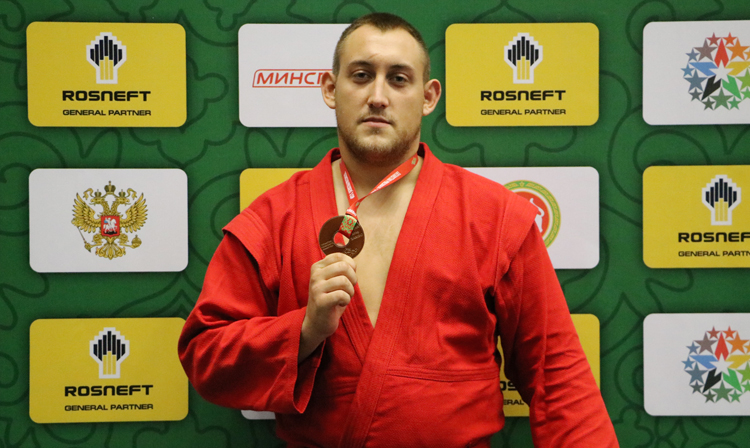 – For me, the bronze in this tournament is a great success, since this is my first participation in a SAMBO competition of such scale. I am glad that Kazan has welcomed us so hospitably and cordially, from the excellent organization, excellent conditions created for athletes to the festive atmosphere and sunny weather.
I have been practicing SAMBO for the last four years, before that I was engaged in judo. It is always very interesting to compare related sports, understand their differences, learn new techniques, and gain new knowledge and skills. Ahead is the World Championships in Korea. I hope to perform successfully there.