Reflections of the Winners of the 3rd Day of the World Youth and Junior SAMBO Championships in Tashkent
Personalities
18 October 2019
Anton Orlov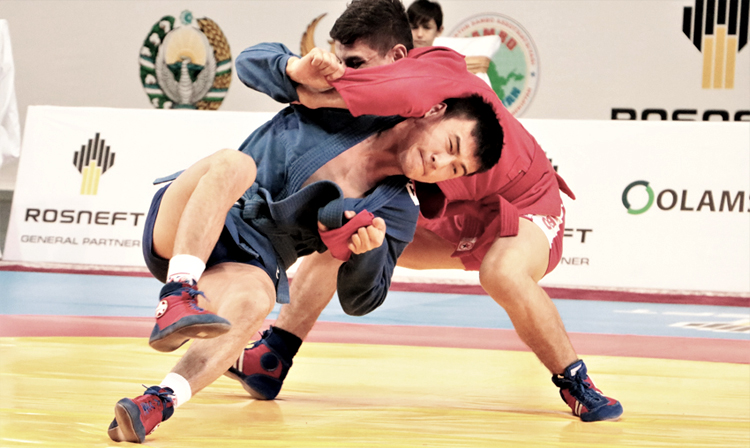 The World Youth and Junior SAMBO Championships took place in Uzbekistan on October 11-13. Sambists from 30 countries of the planet were fighting for the title of the strongest on SAMBO mats in Tashkent. The medal winners of the tournament's third day share their emotions and impressions in their interviews to the FIAS website The general sponsor of the tournament is Rosneft Oil Company.
Anna-Maria MANUSHEVA (Bulgaria), a bronze medal winner in the up to 60 kg weight category among youth (W):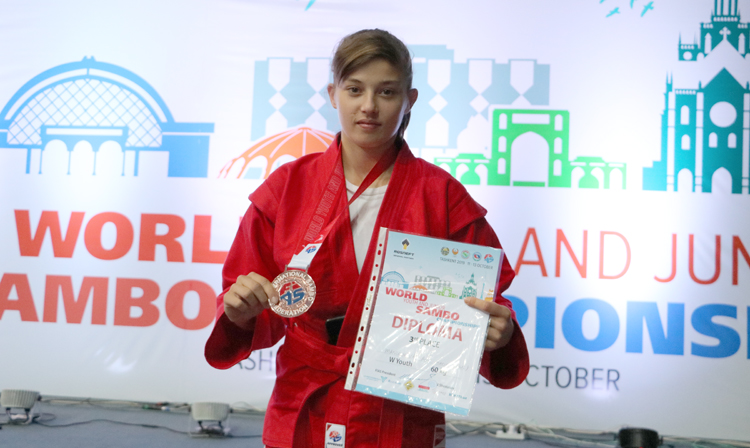 – Honestly, I've come here for the gold, so I'm not particularly happy with the result, especially since this year I succeeded to become the European Champion on Cyprus. But defeat is defeat, the only thing that comforts me a little is that I've lost to the Russian athlete who has won the gold, losing in points with a minimum difference of 3: 2. Well, what can be done about it, there are no victories without defeats. Ahead is the World Championships for adults in Korea. I'm going to take part in it, to demonstrate my best sporting qualities there.
Milica CVIJIC (Serbia), a bronze medal winner in the up to 75 kg weight category among youth (W):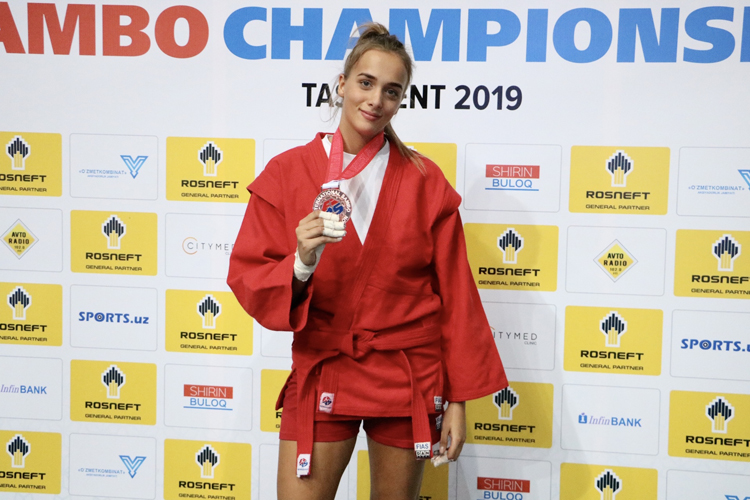 – The bronze medal is an excellent result. I feel incredibly good, and I'm very happy for myself and for my country. I wish to thank my coach and my family for the support they provided me throughout the Championships and in preparing for it.
To me, this medal is really dear, because in order to win it, I had to train a lot. But now I understand that it is worth it.
Daniil ORLOV (Russia), a gold medal winner in the up to 70 kg weight category among youth (M):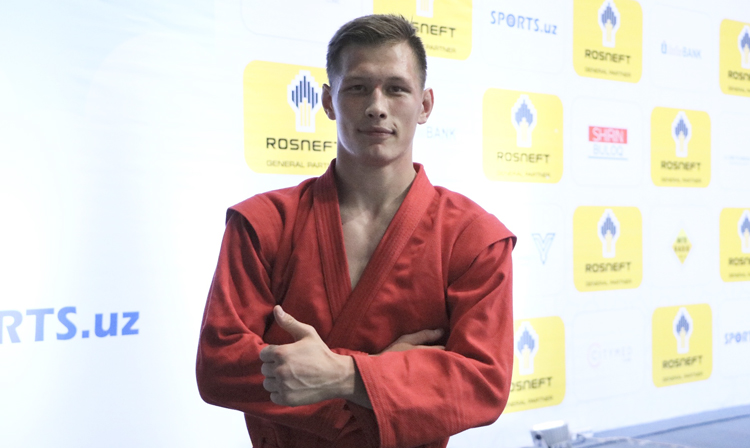 – I'd been preparing for these World Championships for the whole year and dreamed of getting to the finals in which I've got a very tough opponent with a fine technique. Apparently, he had not made it to the finals by pure chance. Prior to the finals, I had had three fights, with a Kazakh, Greek, and Tajik athletes, but the finals proved especially memorable, as my opponent was performing on home grounds, and the stands supported him in every possible way.
It's pretty hard to compete against such a match. But a good athlete is one who can face any combat cool-headed and fight to the best of their abilities. Stepping on the mat, I set myself the task of fighting more on the ground, trying to carry out submission techniques. Also, my task was to attack a lot, dominate and try to impose my way of struggle.
Muhammadsharif NAJMUDDINOV (Tajikistan), a gold medal winner in the up to 74 kg weight category among juniors (M):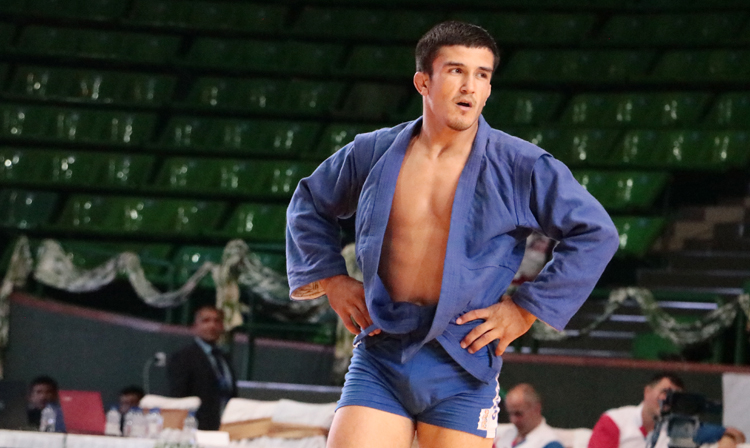 – I have been waiting for this medal for a very long time, because Tajik athletes but rarely succeed to win the gold at the World Youth Championships, despite their reputable SAMBO school.
Probably I managed to win due to my will and hard training. I had to do a lot of work on myself, too. And of course, the fans who came to support me made a big contribution to my victory. When I came out on the mat, there was a feeling that all of Tajikistan was rooting for me.
Umida DJUMANIYAZOVA (Uzbekistan), a gold medal winner in the up to 48 kg weight category among youth (W):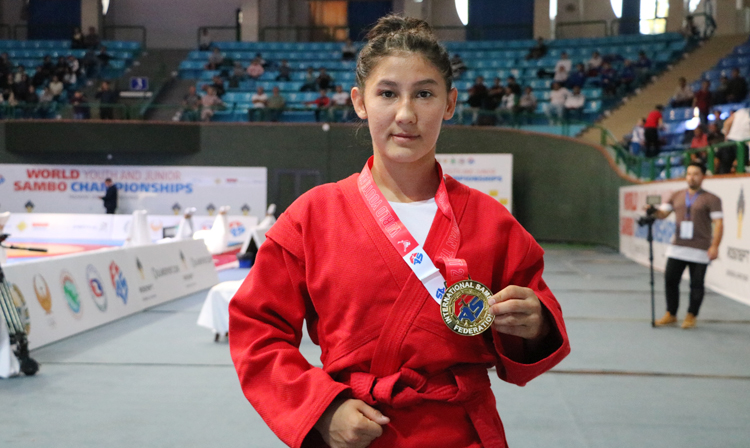 – The final fight was pretty equal in strength. I managed to win owing to the final point. I guess that tactics also played a part, as I was trying to keep the match from being transferred to the ground, and I succeeded.
I wish to thank my father who is also my coach. Thanks to him, I was able to achieve such a high result. He was always helping me, from the day I was born until this moment. And, of course, I want to thank the fans, they made a great contribution to my victory, by adding confidence.
Margaux BUREAU (France), a silver medal winner in the up to 52 kg weight category among juniors (W):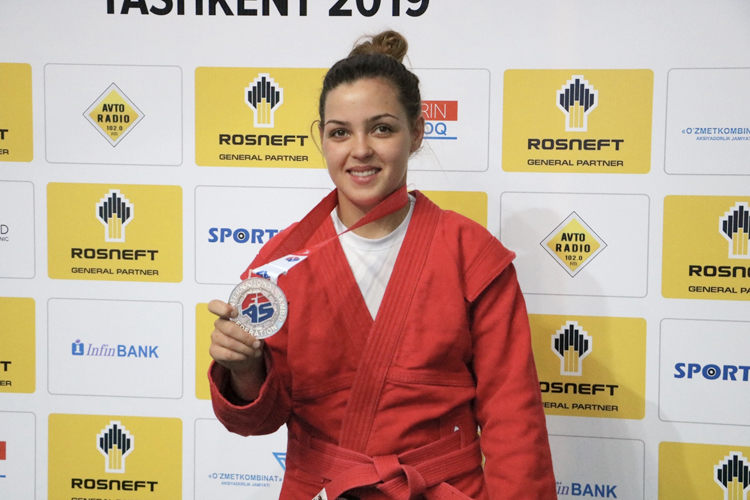 – I lost to a Russian with the score of 5:2, she was really strong in par terre. I immediately felt that she possessed significant technical skills and great experience.
Despite my defeat, I am not upset, the silver is a medal, too. And a medal at the World SAMBO Championships is worth a lot.
[PHOTO] DAY 3. WORLD YOUTH AND JUNIOR SAMBO CHAMPIONSHIPS IN TASHKENT

[Photogallery] Day 3. World Youth and Junior SAMBO Championships in Tashkent