Message from the FIAS President to the world airlines
President
21 February 2017
Sergei Grishin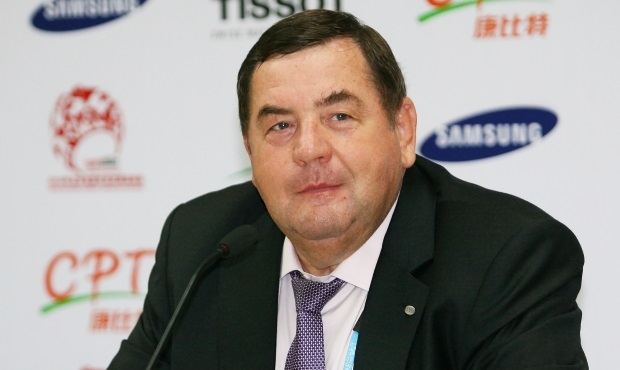 As you may know, recently there was some escalation of conflicts in the aircrafts, provoked by the drunk passengers. According to statistics, the vast majority of violations are committed by the passengers in the state of alcohol intoxication on board of the aircrafts, when they are already in the air, which creates life and health dangers for the passengers and crew.
So in November 2016 the "Aeroflot" Russian Airlines aircraft flying from Moscow to Los Angeles, made an unplanned landing in Canadian Iqaluit Airport.
In early February 2017 during a flight from Domodedovo airport to Abu Dhabi a drunk man was threatening passengers on board of Etihad Airways aircraft. He was threatening the companions, provoking them to conflict and was also troubling the flight attendants.
Also in early February at the airport police detained a passenger of Azur Air, going from Cam Ranh to Surgut who had beaten a flight attendant.
Also a few days ago an Air Canada aircraft flying from Canadian Toronto to Tel Aviv, made an emergency landing in London also because of the inadequate behavior of a passenger.
In some countries, the traffic police has already proposed some measures to struggle in-flight brawlers, for example, they proposed to drop off the luggage with all the alcohol purchased in duty free shops, as well as to limit the sale of alcohol in restaurants and cafes located in the special control zones of airports.
Besides that, the traffic police offers airline companies to teach their staff different methods of brawlers neutralization or to oblige the airlines to send to flights their own security service personnel.
Sambo as a martial art has repeatedly proved its effectiveness. In mixed martial arts sambo athletes traditionally become winners, and the number of sambo fans in the entire world is growing every year.
Sambo self-defense technique also has additional advantages over other types of martial arts in confined spaces, like an aircraft, as it implies direct contact with the use of grabs and throws. The use of painful locks allows you to quickly neutralize the brawlers without hurting them.
In order to increase flights safety both for passengers and staff, on behalf of the International Sambo Federation (FIAS) we offer your employees to complete a training course of sambo in any of the 120 national sambo federations around the world on special terms.