Regulations and conditions for participation in the World Beach SAMBO Championships have been published
Competitions
2 July 2021
Aleksandr Solomahin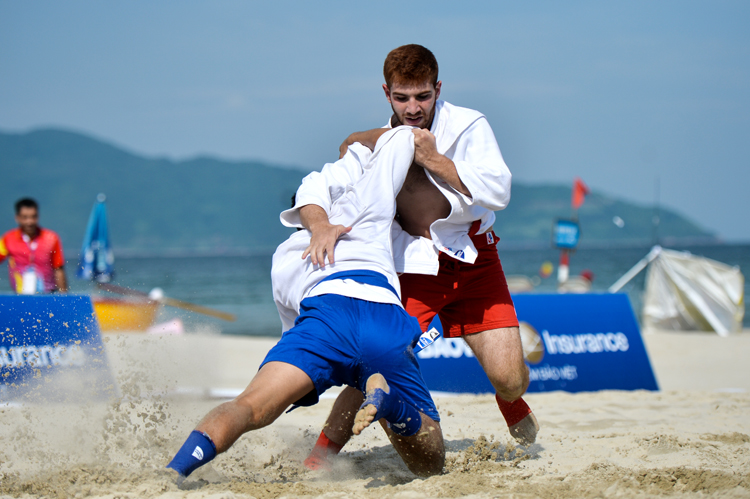 The World Beach SAMBO Championships will be held for the first time in history in 2021. The venue of the tournament, which will take place on August 28-29, is the city of Larnaca (Cyprus). These competitions were supposed to take place back in 2020, but were postponed due to the COVID-19 pandemic. This year, special attention will be paid to the observance of all antiquated measures.
Competitions will be held in both individual and team tournaments. The first day will be devoted to individual competitions. Participants will compete in 4 weight categories among men and 4 – among women:
Men: 58 kg, 71 kg, 88 kg, +88 kg
Women: 50 kg, 59 kg, 72 kg, +72 kg
On the second day, bouts that are hot in every sense of the word are expected in the team competition. Mixed teams will be formed from men (71 kg, 88 kg, +88 kg) and women (72 kg, + 72 kg).
The organizers pay special attention to the fact that registration of participants is carried out ONLY through the FIAS database: DATABASE. The deadline for submitting applications from national federations to participate in the tournament is August 15th.
All other details of participation in the World Beach Sambo Championships could be found in the tournament regulations on the event page in the FIAS calendar.