Beach SAMBO Championships of Kazakhstan was held in Konaev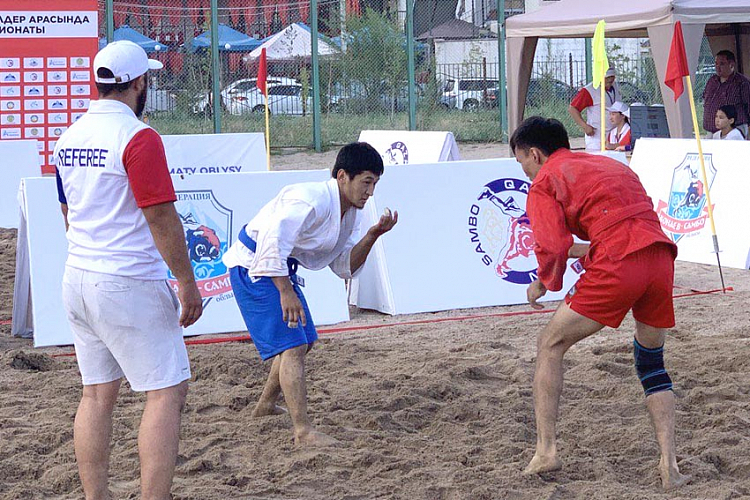 The central beach of the city of Konaev became the venue for the Beach SAMBO Championships of Kazakhstan, which became a qualifier for participation in the World Championships. Athletes from different SAMBO schools of Kazakhstan came to try themselves on the sandy mat: about 150 sambists from 10 regions of the country took part in the tournament.
Competitions were held in 4 weight categories among men and 4 – among women. A team tournament "wall to wall" was also held. The fight was not only for the medals of the national championship, but also for tickets to the World Beach SAMBO Championships in the Dominican Republic.
The rules of Beach SAMBO are simple and complex at the same time: each fight lasts three minutes, the task of the opponents is to make a throw. Some of the Beach SAMBO debutants had their well-tested technique crumbling along with the sand: it was hard for the athletes to stand on an uneven surface, they had to additionally monitor the coordination of movements.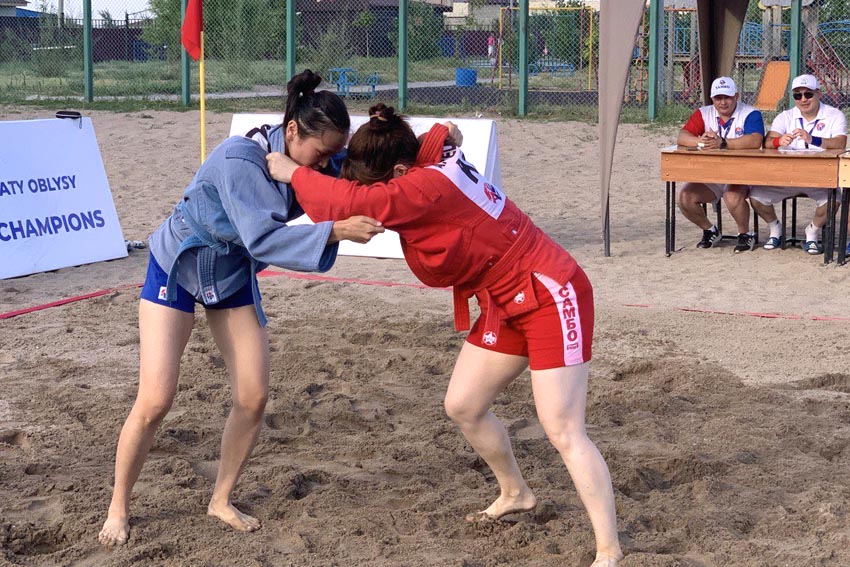 As a result, the first bouts lasted a matter of seconds, and the athletes who managed to quickly focus on wrestling technique won. The next sambists already took into account the difficulties that their comrades faced at the very beginning of the competition, so subsequent fights became longer and more fierce.
In the team event, sambists from Karaganda region took the 1st place, representatives of Almaty region took the 2nd place, and sambists from West Kazakhstan region were also in the top three. In the team competition "wall to wall" the team of Almaty region won.
[VIDEO] Beach SAMBO Championships of Kazakhstan was held in Konaev