Beach sambo recreation in Kharkov
Competitions
15 June 2017
Sergei Grishin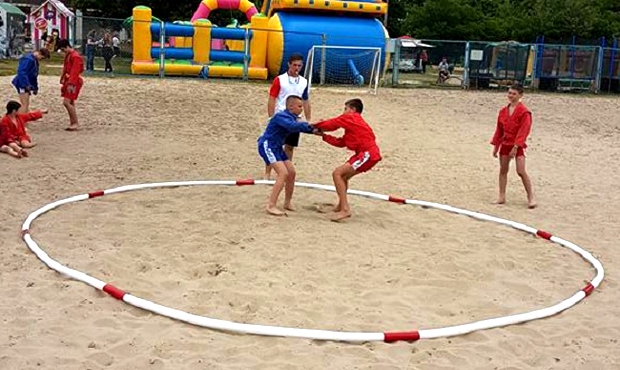 Traditional beach sambo tournament, which was established three years ago by honored coach of Ukraine Evgenii Tesher, was held in the Ukrainian city of Kharkov. This time 60 young sportsmen aged from 8 to 15 years took part in competitions on the sand.
Beach sambo festival was organized by team of coaches of "Sambist-84" club N.A. Evgenii Tesher. Honored guests such as 6-time World SAMBO champion, coach of Ukrainian men's national team, President of regional federation Victor Savinov and Chairman of the board of "Peresvet" sport club, regional council deputy Svetlana Rodak attended the tournament.
According to the hosts, following the results of the tournament 12 winners were determined. Everyone got prizes: certificates and thin gruel with sausages. Ukrainian sambo federation press service appeals to all sambo wrestlers to take this event for a model and host such beach competitions, especially during training time. According to the hosts of the tournament, sand is handy in use as a competition arena, which is a great plus in training.