Winners of the 1st Day of the World SAMBO Championships 2023 in Armenia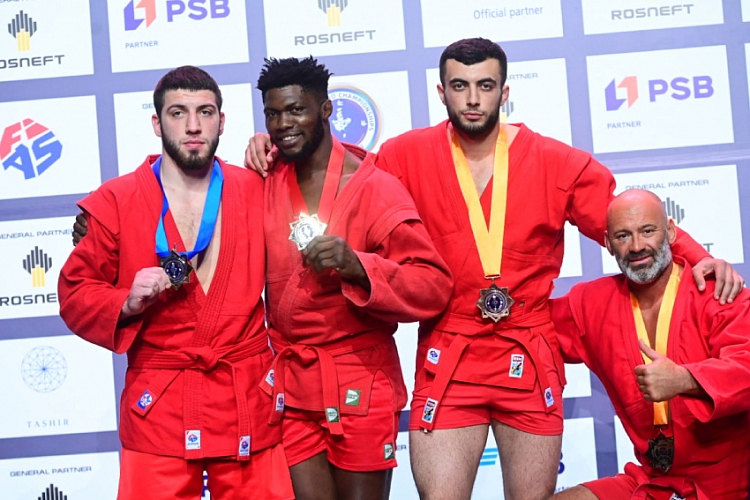 The capital of Armenia hosts the main tournament of the FIAS calendar: the World Sambo Championships is held in Yerevan from November 10 to 12. Based on the results of the first day of competition, winners and prize-winners in 7 weight categories were determined.
The general partner of the tournament is the Rosneft oil company, the official partner is VTB Bank.
Draw and results online on the FIAS information portal: INFO PORTAL
[VIDEO] Highlights of the World Sambo Championships 2023. Day 1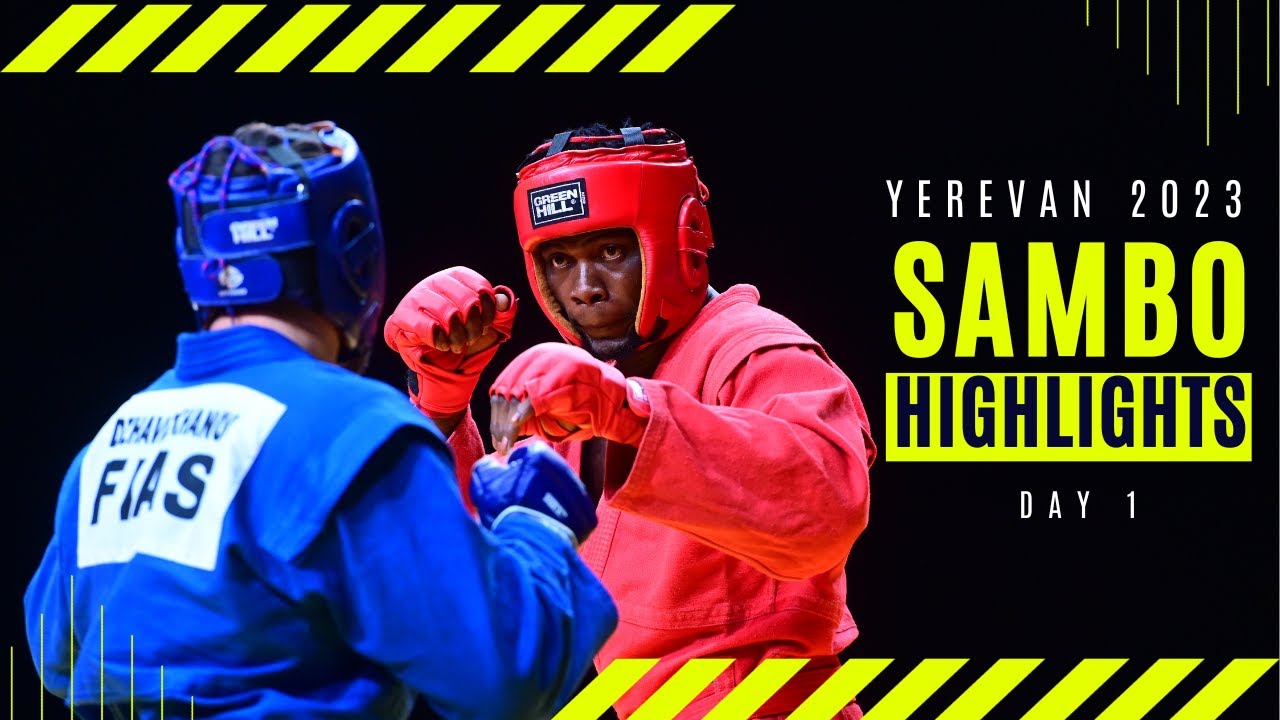 The online broadcast of the World Sambo Championships takes place on the Sambo.Live website.
Results of the 1st day of the World Sambo Championships 2023 in Yerevan
Men
58 kg
1. KHERTEK Sayan (FIAS 1)
2. CHIDRASHVILI Vakhtangi (GEO)
3. BURDZ Uladzisau (FIAS 2)
3. KARIMOV Akmaliddin (TJK)
64 kg
1. LEONTEV Vladimir (FIAS 1)
2. BARAKANOV Belek (KGZ)
3. LKHAGVASUREN Sumiya (MGL)
3. KARAKIZIDIS Savvas (GRE)
Women
50 kg
1. URAKOVA Gulsevar (UZB)
2. BAZHAYEVA Margarita (KAZ)
3. KAPAYEVA Anfisa (FIAS 2)
3. BLANARU Cristina (ROU)
54 kg
1. KAHRAMANOVA Elmira (FIAS 1)
2. BONDAR Khrystyna (ROU)
3. ALMUKHANBETOVA Guldana (KAZ)
3. GRIGORYAN Varsik (ARM)
59 kg
1. AGOJONOVA Ibodatkhon (UZB)
2. ENKHBAATAR Nomintuya (MGL
3. MATSKO Tatsiana (FIAS 2)
3. UVAROVA Svetlana (FIAS 1)
Combat SAMBO
79 kg
1. GAIDAROV Zagid (FIAS 1)
2. RUZIEV Furkat (UZB)
3. PERKOVIC Luka (SLO)
3. VARDANYAN Sargis (ARM)
98 kg
1. NJIMOULUH Seidou (CMR)
2. DZHAVATKHANOV Abdulkhalim (FIAS 1)
3. VOLOSHINOV Anatoliy (UKR)
3. AVANESYAN Arman (ARM)