Winners of the 3rd Day of the World SAMBO Championships 2023 in Armenia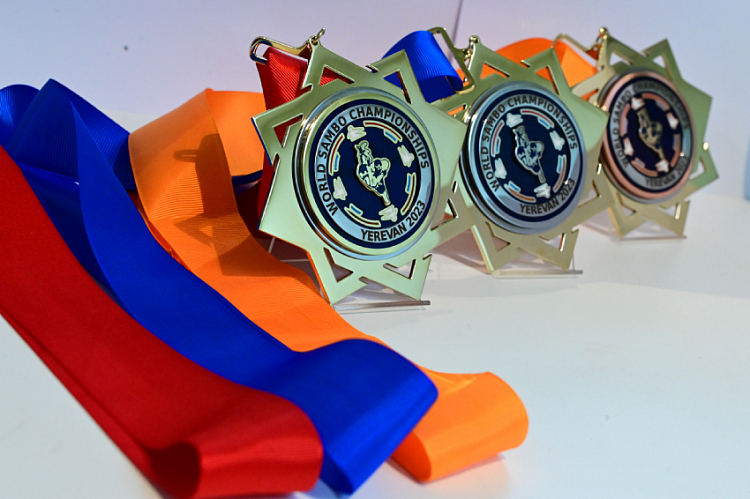 The capital of Armenia hosts the main tournament of the FIAS calendar: the World Sambo Championships is held in Yerevan from November 10 to 12. Based on the results of the third day of competition, winners and prize-winners in 7 weight categories were determined.
The general partner of the tournament is the Rosneft oil company, the official partner is VTB Bank.
Draw and results online on the FIAS information portal: INFO PORTAL
[VIDEO] Highlights of the World Sambo Championships 2023. Day 3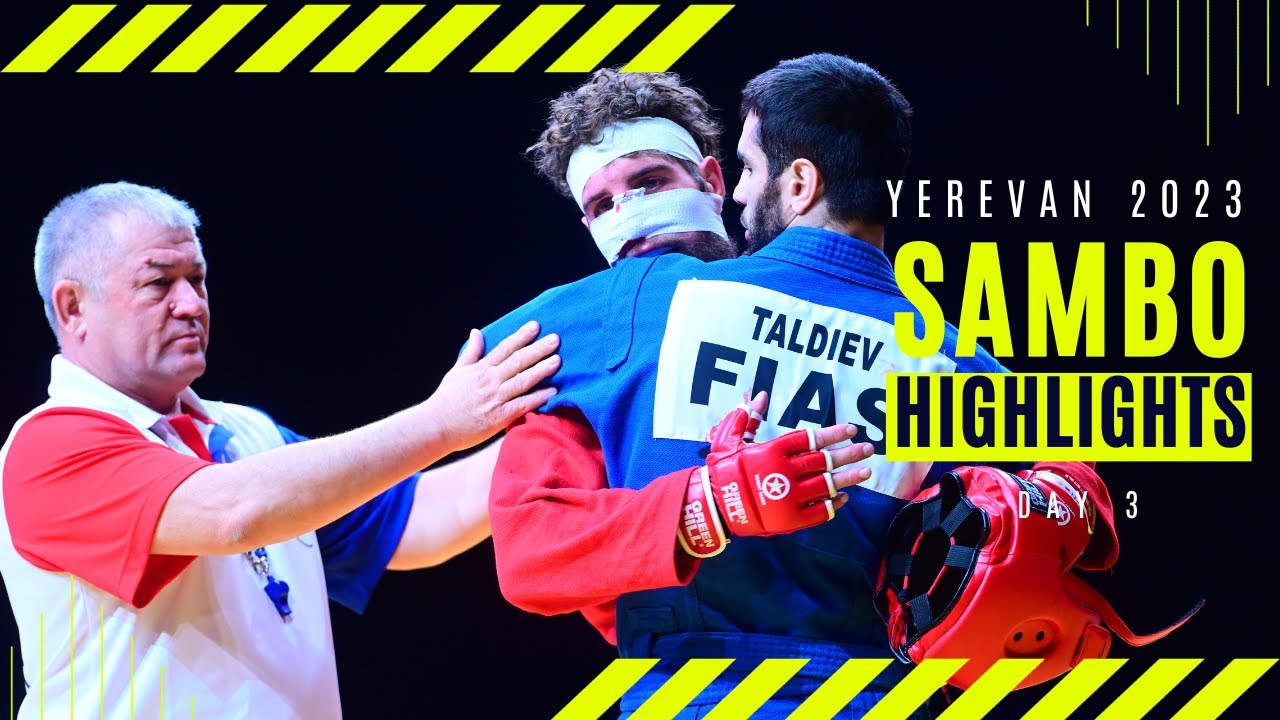 The online broadcast of the World Sambo Championships takes place on the Sambo.Live website.
Results of the 3rd day of the World Sambo Championships 2023 in Yerevan
Men
79 kg
1. HARKOV Ivan (BUL)
2. SHATVERYAN Boris (ARM)
3. SUKHOPAROV Egor (FIAS 1)
3. BALTAYEV Begench (TKM)
98 kg
1. KONOVALOV Anton (FIAS 1)
2. GRIGORYAN Davit (ARM)
3. ZEKENOV Alibek (KAZ)
3. LORIASHVILI Daviti (GEO)
Women
80 kg
1. MOSKALOVA Katerina (ROU)
2. GOBEC Lea Katarina (CRO)
3. KOVALSKA Halyna (UKR)
3. RECHKALOVA Daria (FIAS 1)
+80 kg
1. ABENOVA Arailym (KAZ)
2. KUSANOVA Zhanara (FIAS 1)
3. LAGE Lauryne (FIAS 3)
3. SY Sydney (PHI)
Combat SAMBO
71 kg
1. TALDIEV Rustam (FIAS 1)
2. ZUPARIC Stefan (SRB)
3. VARDANYAN Vachik (ARM)
3. RAJABZODA Khudoyor (TJK)
88 kg
1. SAIDOV Said (FIAS 1)
2. POGHOSYAN Avetik (ARM)
3. MOUKNAJ Mustapha (MAR)
3. ERKEBAI UULU Bekten (KGZ)
+98 kg
1. KASHURNIKOV Mikhail (FIAS 1)
2. DJANTOU Maxwell (CMR)
3. ZHIYENTAYEV Talgat (KAZ)
3. ALISHAHI Delian (BUL)