The FIAS President Vasily Shestakov's Seasonal Greetings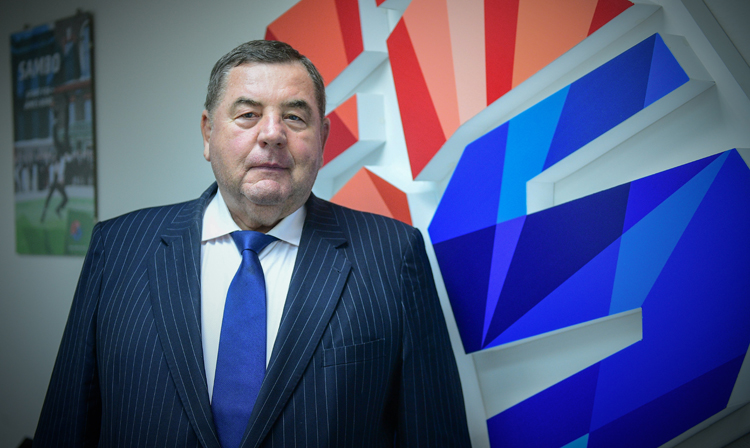 Dear friends!
Now we are summing up the expiring year of 2019 that has become rich and successful for our sport. All of us together were able to take a few more steps to obtain the permanent recognition of the International Olympic Committee.
Inclusion of SAMBO in the program of the II European Games in Belarus, the World Youth Championships in Uzbekistan, the continental Championships in Europe, Asia, Africa and the Americas, the World Cup in Russia, the President's Cup in the UK, a demonstration program in Qatar and many other tournaments came into effect due to the efforts of continental and national federations and personally each one of you.
A major success in promoting SAMBO in the year that is now ending was the coverage of the World Championships in the Republic of Korea with a record number of media. Television companies of 68 countries broadcasted the tournament, whilst the flagship of international sports broadcasting, "Eurosport" TC, showed live the finals of all three days of the competitions.
In the coming year 2020, a new challenge is afoot - thus, for the first time in the history of FIAS, the World Beach SAMBO Championships are going to be staged. I am confident that this tournament will bring the popularity of our favorite sport to a new level.
I wholeheartedly offer seasonal greetings to the sambists throughout the world. I wish all your dreams come true in the coming year. May it bring you pleasant surprises and joyful meetings, success and prosperity, health and high spirits, happiness and love! Let us bid farewell to the year that is now ending, and let it take away all its misfortunes and hardships, to let your life sparkle brightly with novel, vibrant colors. I wish you peace of mind and harmony of spirit in the New Year!
Merry Christmas to you! Happy New Year!
President of the International SAMBO Federation Vasily SHESTAKOV