Press conference the day before the World Sambo Championship in Morocco
Competitions
12 November 2015
Sergei Grishin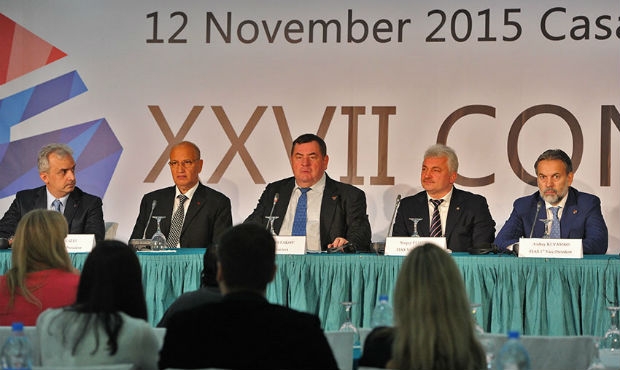 Eighty-two countries, 10 TV stations, the patronage of King Mohammed VI of Morocco, and more before the start of the main Sambo tournament of the year. A press conference was held at the Hôtel le Littoral the day before the start of the World Sambo Championship in Casablanca tomorrow. 
FIAS President Vasily Shestakov opened the press conference: "This is the first World Sambo Championship held in Africa. For us, this presents a certain challenge and new opportunities. As of today, 82 countries have confirmed their participation in the tournament. Newcomers to the World Championship include Barbados, Jamaica, Costa Rica, Cuba, Congo, Vietnam and Peru. Given the financial crisis that currently exists to some extent everywhere in the world, it would have been difficult to make this start without sponsorship. Togliatti OJSC is the official sponsor of the World Sambo Championship in Morocco.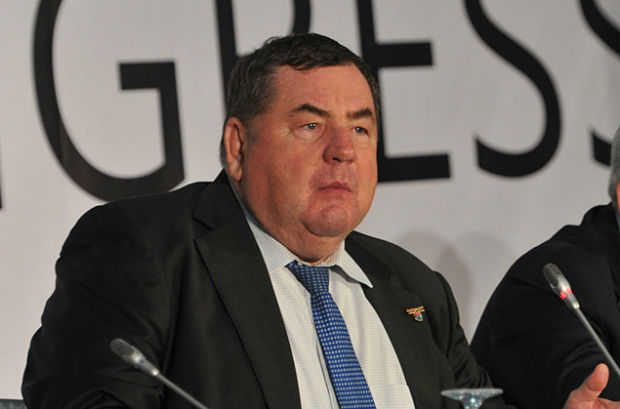 Shestakov noted that the competitions would be held in the Salle Mohamed V, a large sports complex in Casablanca that can accommodate 7,000 spectators.
"A lot people will also be watching the competitions on TV: television companies from 10 countries will be broadcasting the tournament live. For comparison, sports channels of only 3 countries showed live broadcasts at last year's World Sambo Championship in Japan. This is the first championship being held under the new rules. Remember that in early 2015, FIAS adopted the experimental referee rules approved last year.  At the end of the experiment, experts and specialists noted that the new rules made Sambo more dynamic and entertaining.  The FIAS Executive Committee in Riga adopted them for 4 years, so today's World Championship is the first one being held under the amended rules."
Dalil Scully, FIAS Vice-President and President of the African Sambo Confederation and the Moroccan Sambo Federation, said: "This championship is a real challenge for us, and we've been preparing for it for 2 years. Everything was ready six months ago to receive the guests of honor and the athletes. The Ministry of Sports, the Governor of Casablanca, the Olympic Committee and the local government supported us during preparations for the tournament. The Russian Sambo Federation also provided a lot of support in training the Moroccan team for this start. This included assistance from coaches, an exchange of experience among athletes and a lot of joint training camps. Sambo is actively developing in our country, and we have medalists in major international competitions. Our dream is to win medals in a world championship, for which our athletes still lack the technical and tactical training. But we're working on it, and I think our dream of world championship medals will soon come true."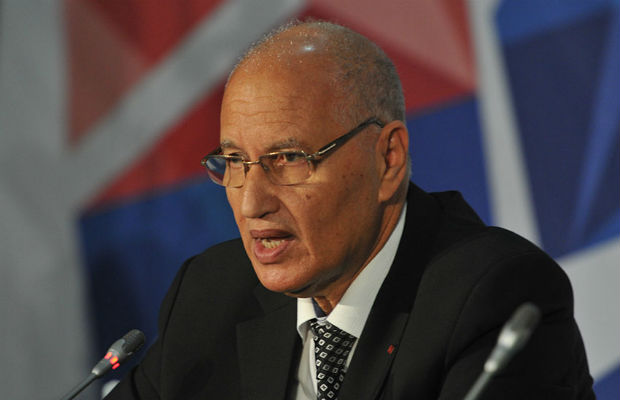 Sergey Eliseev, FIAS Vice-President and President of the European and Russian Sambo Federations, said: "I'd like to say something about the many historical sporting links between our two countries – Morocco and Russia. Our countries have cooperated successfully on the Sambo field for decades. Many Moroccan coaches have studies and undergone training in Russia. We interact a lot at the coaching, sport and referee levels. These efforts enrich us, and not only make us stronger, but also friendlier."
Yulia Petrenko, Deputy CEO of Togliatti OJSC, said: "We often support sports activities, because one of the principles of our company is to promote a healthy lifestyle. And sports are the best way to do this. As a sport that originated in Russia, Sambo awakens people's patriotism, and we're pleased to contribute to promoting this national sport worldwide. Many people in our country have firsthand knowledge of Sambo. Today we're proud to see so many countries taking part in the World Championship, and are pleased to be part the international Sambo movement. It's well known that Sambo is striving to become an Olympic sport, and our company, in turn, wants to support it in this endeavor."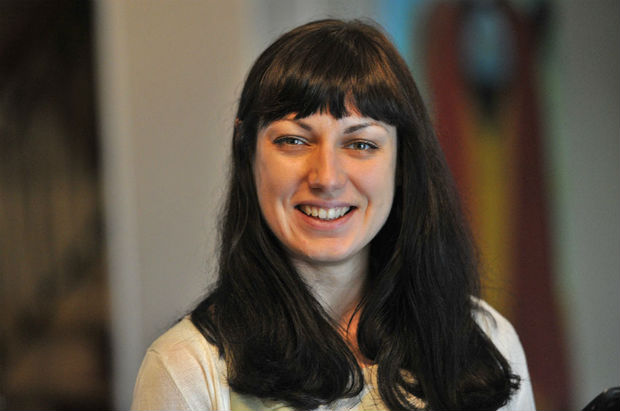 Petrenko noted that Togliatti OJSC is one of the world's ten largest ammonia producers, and as a socially responsible company, invests heavily in sports and cultural projects and charitable initiatives.
"The World Championship competitions start tomorrow, and of course as a Russian, I'll be cheering for my countrymen," Petrenko said "However, as the sponsor of a major international Sambo tournament, everyone in the company will be happy if athletes from as many countries as possible win World Championship medals. This would confirm once again that Sambo is widely and actively developing the world."
The representative of the general sponsor of the World Championship in Morocco also said that if she'd had an offer to get involved in Sambo, she would have gladly agreed.
"As far as I know, this sport was originally invented as a self-defense technique, and is an effective defense even for young girls.  I think Sambo is a sport that absolutely everyone can and should be involved in!"