THE PRESENTATION OF SAMBO IN HUNGARY: IMPRESSIONS OF THE PARTICIPANTS
Personalities
3 June 2015
Sergei Grishin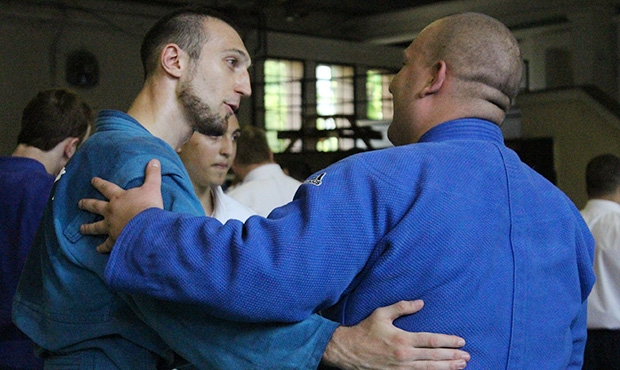 FIAS holds a two-day sambo presentation in Budapest with the support of JSC ''NIAEP''.
General Director of the Anti-Terrorist Centre of Hungary, General Janos Hajdu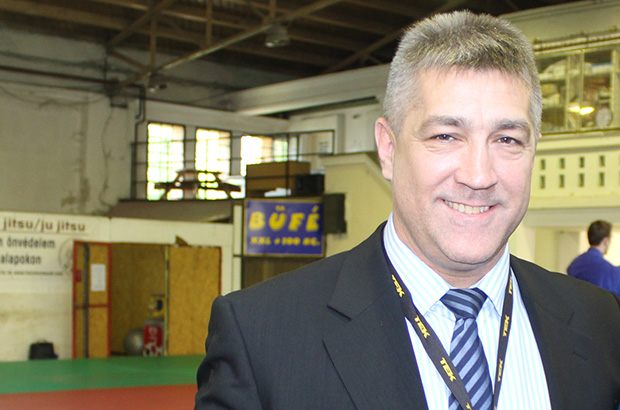 "I would divide the presentation into two parts: the first one, fully focused on sport, and the second one, more exciting for us, when the guys put on gloves, helmets, and we found ourselves in the martial arts' space that presents great interest for us. All the participants of the presentation witnessed a performance of a very high level; it will be useful for the policemen I direct. We appreciate the opportunity provided to us by the Russian side for a closed workshop in applied sambo for special forces. For us this is terra incognita, so we are very grateful for their willingness to share their knowledge."
President of the Sambo Federation of Hungary Imre Papp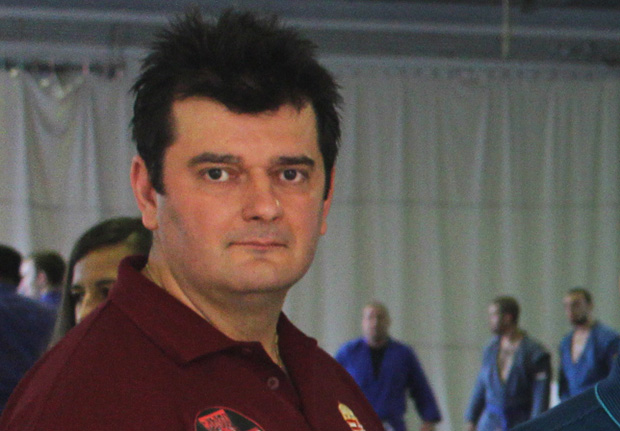 "We are very pleased that the leaders of FIAS and many famous sambists have organized here in Budapest a presentation for us and an open workshop to share their skills. Unfortunately, the Hungarian Federation faces a number of serious problems in its development starting from a lack of support from the state and ending with some pressing financial issues. But in spite of everything we are growing our skills, attracting more fans of martial arts and achieving our first significant results in international competitions."
President of the Judo Federation of Hungary Laszlo Toth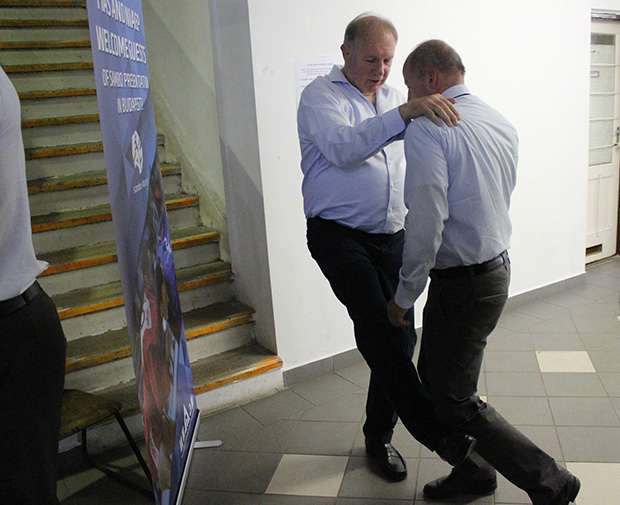 "I was very pleased to attend a presentation that demonstrated in such a complex and global way the possibilities of modern sambo. Some incredibly interesting techniques have been shown that I want to teach our judokas for use against athletes practicing both sambo and judo. In general these two types of martial arts in Hungary rarely overlap but I hope that after the visit of FIAS the contact will be established and we will develop a special course "Sambo for Judo" in Budapest. "
Head coach of Russian national team in combat sambo Alexander Konakov
"I would like to thank the organizers of this event. Hopefully, this format of presentation and workshop was useful for all participants. We are interested in sharing knowledge and techniques of sambo and we are aware that such countries as Hungary where sambo has only been developing for 5 years have difficulties fighting on the same mat with the giants of this kind of martial arts. That is why we are always ready to tell and show what sambo is when there is such an interest. I believe that the FIAS delegation gave a great impetus to the development of the Hungarian Sambo."