FIAS President Vasily Shestakov is awarded the Japanese Order of the Rising Sun
President
1 February 2017
Sergei Grishin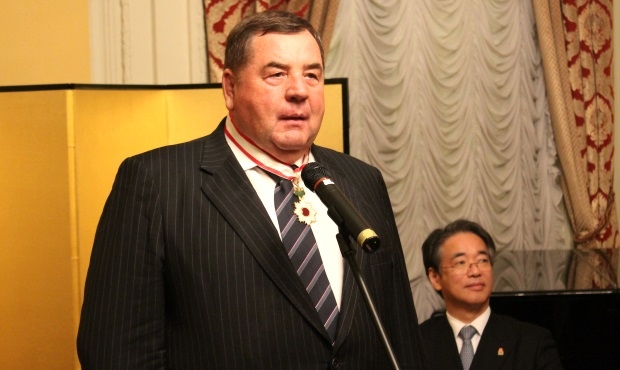 On Tuesday, January 31st, the President of the International Sambo Federation Vasily Shestakov was awarded one of the highest Japanese awards - the Order of the Rising Sun. The ceremony was held at the residence of the Japanese ambassador in Moscow. The award was handed over to Mr. Shestakov by Extraordinary and Plenipotentiary Ambassador of Japan to the Russian Federation Toyohisa Kozuki.
Earlier, the site of FIAS has already reported that the Japanese government had decided to award the FIAS President one of the highest awards of the country - the Order of the Rising Sun. Mr. Shestakov was awarded for his contribution to the popularization of Russian judo and sambo in Japan, as well as the development of mutual understanding between Japan and Russia.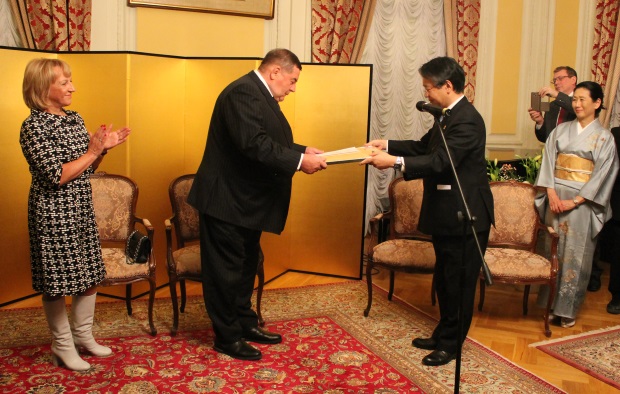 "I thank the Emperor of Japan, the Ministry of the International Affairs, and the Ambassador of Japan Mr. Kozuki personally for such a high award - said Mr. Shestakov. - In the future, we will continue the development of Russian-Japanese relations - we are neighbours, we have to be friends. I will make every effort for this."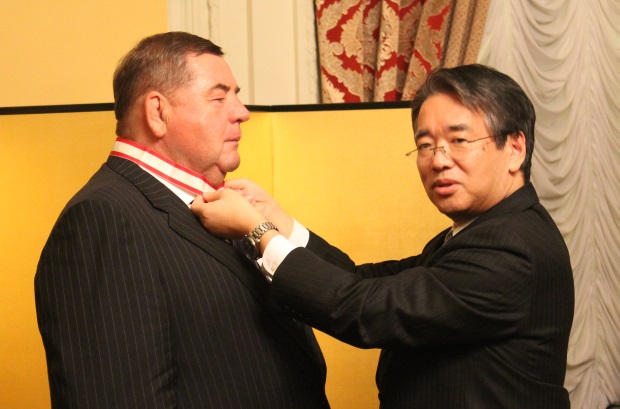 This year in Japan the Sambo Cup of the Russian president Vladimir Putin will be held for the 5th time, which is actively supported by the International Federation of Sambo. The vice-president of Sambo Federation of Japan, Member of the Executive Committee of FIAS and the chairman of Sambo Cup of the Russian president Vladimir Putin Cup organizing committee Nobuyuki Asai gave his speech at the ceremony held at the residence of the Japanese Ambassador. He read a message to Mr. Shestakov from the vice-president of the Japanese Judo Federation and Olympic judo champion Yasuhiro Yamashita. The message, in particular, marked the contribution of the President of FIAS in the development and popularization of sambo in Japan and the friendly relations between the two states.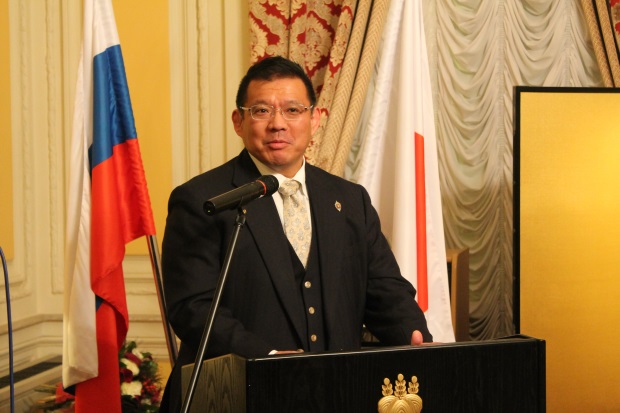 "Our countries help each other in the most difficult moments, - said Vasily Shestakov. - When the Beslan tragedy happened, Japan extended a helping hand in a difficult moment, and we were able to take the children from Beslan to this country. I remember the happy faces of the children of Beslan, when they came back from there. These were children who were seriously injured. Still, those few days in Japan helped them recover, rehabilitate, after the trip they felt much better feel psychologically. "
"When the tragedy of Fukushima happened, we also invited Japanese children. They came to Russia, we looked after them as well as we could, and created a warm atmosphere for them so that they feel at home and forget about their tragedy, "- said Mr. Shestakov.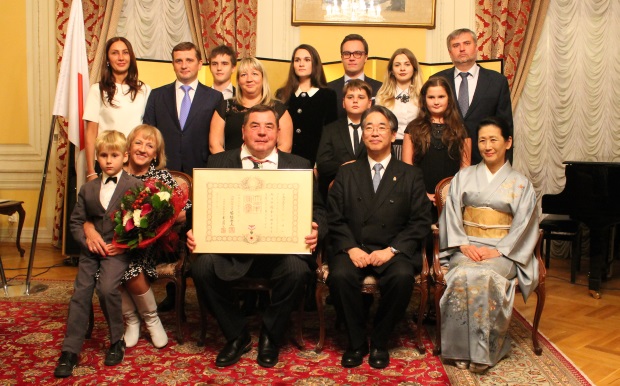 It should be noted that the Order of the Rising Sun is surpassed in importance only by the Order of the Chrysanthemum, which is awarded only to members of the imperial family and the crowned heads of other countries and heads of state, as well as the Order of Paulownia flowers.
Russia 24 story
[Photogallery] FIAS President Vasily Shestakov was awarded with the japanese Order of the Rising Sun