Results of the first day of the Sambo World Cup for the Prices of the President of the Republic of Kazakhstan N. Nazarbayev
Competitions
24 January 2015
Sergei Grishin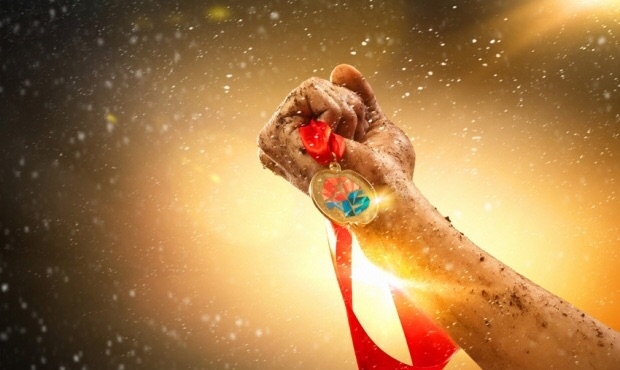 Champions and medalists of the first day of the Sambo World Cup taking place in Almaty have been identified today on the mats of the Baluan Sholak Sports Palace. We share the results and feelings of today's sambo event heroes with you.

Diana Aliyeva, Russia, a gold medal, 56 kg:
"I was fighting against the Kazakh sportswoman. I understood that grandstands would be against me but I decided not to think about that. Instead I was thinking about my left hand. This was a way of solving my own problems. For me this tournament was a kind of a preliminary practice before a Russian qualification championship that would take place in March. My private coach told me the day before the event, "Experiment a bit wrestling from a standing position". But I'm a partner wrestler, and a formed skill is activated in stress situations. This is the reason why I won in a wrestle for getting into the final applying a painful hold to legs".

Dinara Zhumabayeva, Kazakhstan, a gold medal, 64 kg 
"Last year I lost this tournament. Today I've won thanks to my coach and our joint work. There have been 4 wrestles, the most difficult of which has been with the Russian athlete. I was sure of my victory in the final. And my favorite technique, a roll by one leg pick-up, helped me. I'm glad that a winning difference in scores has been shortened. At the beginning it was unusual but I used to this along the tournament". 
Alkey Asulbek, Kazakhstan, the first place, 74 kg
"I've wrestled against this Georgian athlete for the second time already – the first time I met him at the World Cup in Lithuania where I got a bronze medal. It's always difficult for me to wrestle against sportsmen I previously met. It's easier to wrestle against a new person as you know nothing about him, so you fight freely, as luck would have it. As for people you already know, you feel an additional responsibility. This is the reason I don't like those wrestles. When you've won and hit the mat, you show emotions. Previously you were a small eater (because you tried to lose weight), and finally everything is all over and an outburst happens. And in the near future there will be the World Cup in Minsk and the Kazakhstan's Championship – a qualification for the Asian Championship and the World Cup".
Viorel Gasca, the President of the Romanian Sambo Federation and the head coach of a Romanian sambo national team.
"We've got 3 bronze medals today. It's a good result, and I'm satisfied with my team's work today. It's sad that Daniela Hondyu has lost the struggle against Diana Aliyeva for the third time already, and it's been a painful hold to a leg for the third time. I think it's a psychological problem that must be solved with the help of our psychologist who has been working with our team for 6 months already. Tomorrow 3 new Romanian sambo athletes will wrestle on mats in Almaty. We'll see the results. Overall, all this year's tournaments including even the European Championship in Zagreb will be qualifying ones to European Games that will take place at the end of June in Baku. We'll need the best result there".
Milika Zabich, Serbia, the first place, +80 kg
"I'm glad to be the winner but a severe fatigue prevents me from expressing my emotions. Today there has been a round robin struggle in our weight, and I've had 5 wrestles. I'm glad I've defeated the American sportswoman Nina Cutro-Kelly because previously I lost the World Cup in Japan due to a painful hold. I've liked this tournament as the organization of the event was excellent and everything was welcoming, beautiful and comfortable. What will my next step be? I don't know yet but probably it will be the World Cup in Minsk". 
---
Results of the Sambo World Cup for the Prices of the President of the Republic of Kazakhstan N. Nazarbayev:
Women:
48 kg
Elena Bondareva Russia
Zinaida Borisova Russia
Iskakova Dinara Kazakhstan
Gulova Nodira Uzbekistan
56 kg
Diana Alieva Russia
Gulnur Yerbolova Kazakhstan
Hondiu Daniela Romania
Ionescu Codrina Romania
64 kg
Dinara Zhumabayeva Kazakhstan
Farida Gurbanova Azerbaijan
Golberg Ekaterina Russia
Budeanu Natalia Romania
72 kg
Taisiia Kireeva Russia
Galina Ambartsumyan Russia
Bektazkyzy Zere Kazakhstan
Taizhanova Kalzhan Kazakhstan
+ 80 kg
Milica Zabic Serbia
Nina Cutro-Kelly USA
Nurtayeva Nurgaish Kazakhstan
Chaymayeva Aida Kazakhstan
Combat Sambo Men:
68 kg
Arman Osmanov Kazakhstan
Stepan Kobenov Russia
Erdaulete Erzhan Kazakhstan 
Turatbek Uulu Kyrgyzstan
90 kg
Iikhom Yuldashev Uzbekistan
Almazbek Iusupov Kyrgyzstan
Madaminov Javlanbel Turkmenistan
Annagurbanov C. Turkmenistan
Men Sambo:
52 kg
Tigran Kirakosyan Armenia
Beimbet Kanzhanov Kazakhstan
Nadareishvili Givi Georgia
Akhmedov Rakhmatjo Uzbekistan
62 kg
Yesset Kuanov Kazakhstan
Zviad Odoshashvili Georgia
Lagazauri Shmagi Georgia 
Zharylgassov B. Kazakhstan
74 kg
Asulbek Alkei Kazakhstan
Kakha Mamulashvili Georgia
Berulava  Besarion Georgia 
Nakhucrishvili Levan Georgia
90 kg
Mikhail Polianskov Russia
Davit Karbelashvili Geirgia
Osipenko Viktor Russia
Ghviniashvili Paata Georgia
+ 100 kg
Beka Berdzenishvili Georgia
Yerassyl Kazhybayev Kazakhstan
Rybak Yuri Belarus
Zakariadze Giorgi Georgia
[Photogallery] World Cup Stage For the Prizes of the President of the Republic of Kazakhstan N.Nazarbaev. Day 1