Ruslan BAGDASARIAN: "Accuracy is a Pledge of Skill"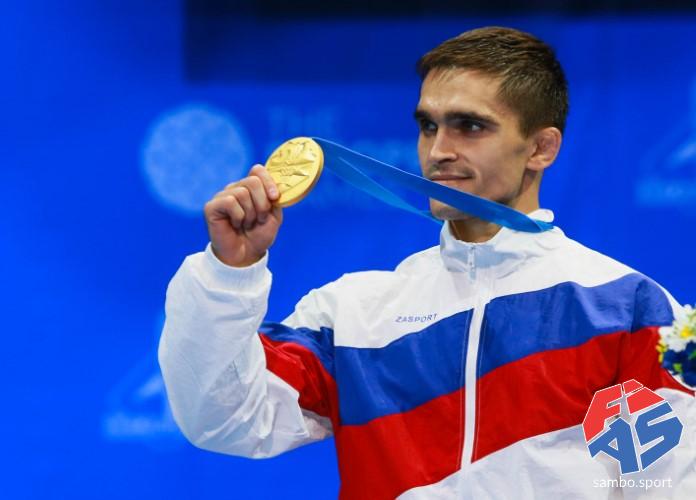 Russian sambist Ruslan Bagdasaryan won the gold medal of the SAMBO tournament at the 2nd European Games in the weight category up to 62 kg among men. In an interview after the final, he told why he tried not to risk in his main fight of the day, what he had to sacrifice during the preparation for the Games and why European SAMBO tournaments could be more difficult than the World Championships.
"I wouldn't call it a nice fight, but we had been preparing well, so I expected a victory. I did not dare to take any risks since there was a gold medal at stake. In the end I wanted to throw from my chest, but I thought that if the forces left me, the gold medal would go away. So accuracy is a pledge of skill," Bagdasaryan said.
The athlete highly appreciated the level of the tournament in Minsk.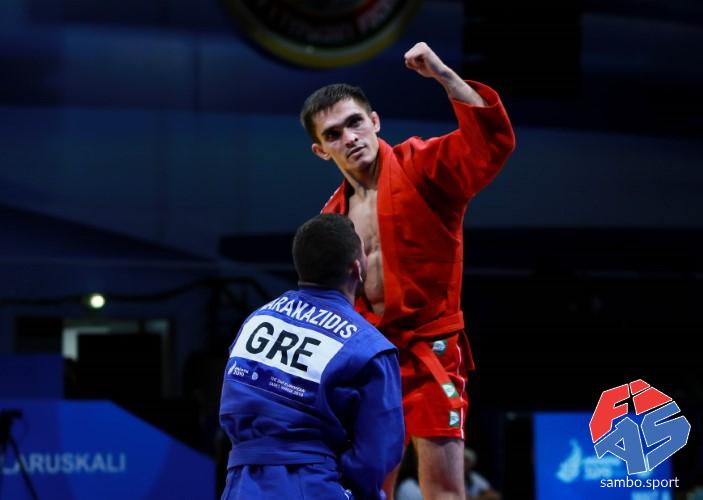 "European sambo competitions are considered to be very difficult, because European countries are very developed in terms of wrestling and self-defence without weapons. Even a world championship can be a little bit simpler than European tournaments of this level because for all athletes, each match here is like the last fight and you have to snatch victory. The European level of games is very competitive. It is good that there are such competitions," noted the Russian athlete.
The winner of the II European Games Ruslan Bagdasaryan spoke about the features of preparation for the competition.
"It's difficult to train in the summer, in such a heat, when the sun is shining and you need to work hard on the mat. Summer is meant to be for visiting home, bringing up children and helping with household chores. And then it turns out that you can't be with your children, spouse or parents at all. Well, they will have to tolerate this now that we are getting the medals," the sambist said.