Sambist Sayra Laguna Has Been Proclaimed The Best Athlete Of The Year In Nicaragua
Personalities
19 December 2017
Aleksandr Solomahin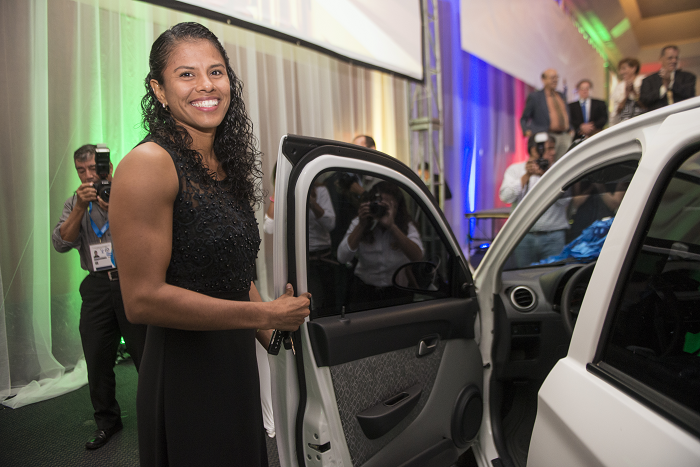 For the first time in history, a sambist has been proclaimed the Best Athlete of the Year in Nicaragua. It occurred at the Olympic gala night, which took place on December 15 in Managua. The multiple Pan American SAMBO Champion Sayra Laguna became a happy owner of the car presented by the National Olympic Committee of the country.
Members of 31 national sports organizations took part in the gala night. By the results of the past year, top three athletes of each federation were awarded with special commemorative tokens. Performances on national and international levels had been taken into consideration. From SAMBO, the prize-winners of the 2017 Pan American Championships Sayra Laguna, Jefryd Garcia, and Mario Quintero were awarded.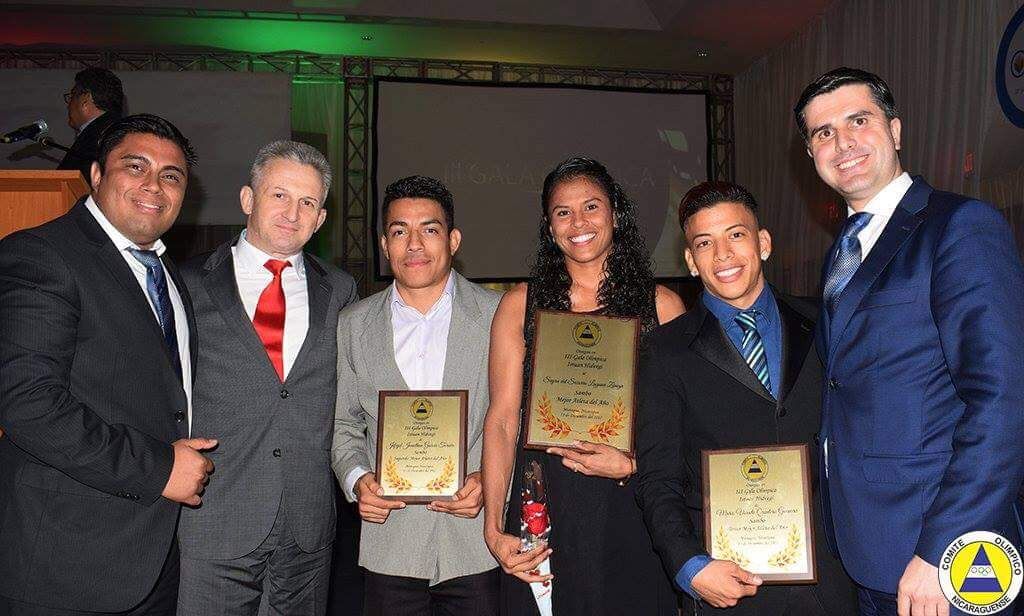 Also, 11 athletes from different sports federations had been nominated for the Best Athlete of the Year title. The winner was chosen by voting held among presidents of national federations and members of supreme election committee that comprised 40 authoritative athletes and coaches of the country.
Sayra Laguna, champion of Nicaragua, Pan America, participant of the 2017 World Championships in Sochi, and by the time of awards ceremony winner of the 2017 Central American Games in SAMBO, scored 197 points, leaving behind her competitors from other sports. Notably, a year ago she was the fifth in a similar rating, and now the victory and the grand prize, a car, are hers.
'This is my first car, and now I have to learn how to drive. I've had a smattering of it but do not remember a thing, so I'd have to practice a lot,' said Laguna in her interview to the FIAS website. 'Of course, it's a great pleasure to get such recognition from such respectable people. Especially because it was a legend of Nicaraguan sports, Olympic silver winner in swimming Michelle Richardson, who handed me my award. Yet I'm not going to stay complacent. My utmost goal is a World SAMBO Championships medal!'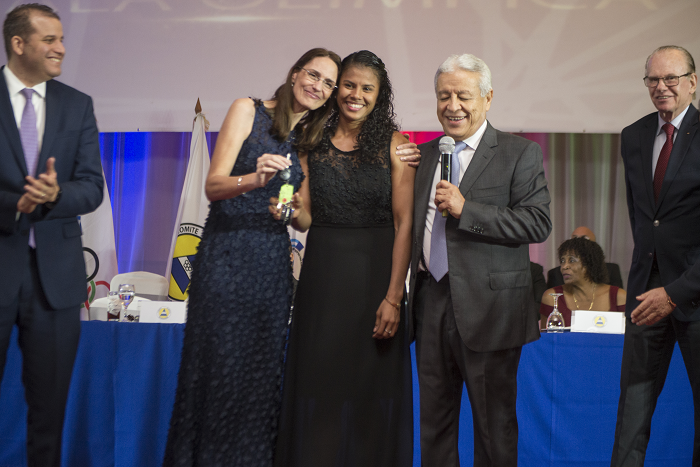 At the SAMBO tournament of the 2017 Central American Games held in Nicaragua on December 15-16 featured Women Combat SAMBO competitions. Sayra Laguna shared her attitude to this innovation.
'I love the idea of Combat SAMBO for women, and I'd like to give it a shot. Here in Nicaragua, mixed martial arts are not quite developed as yet, but I was one of the first Nicaraguan girls who had competed in MMA. I carried out two fights and won both of them, by knockout and by submission. On the whole, I master strikes fairly well, and I believe I would be good at the Women Combat SAMBO tournament,' claimed the athlete.