The Georgian national team for the World and European Championships 2022 was formed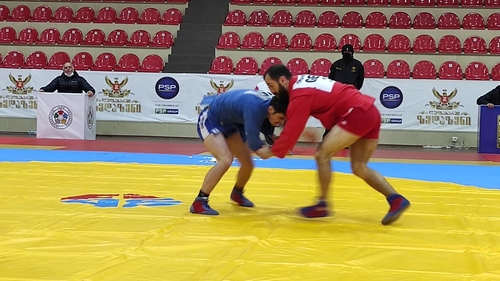 A week before the start of 2022, Georgian sambists fought for the right to represent their country in international competitions. From 24 to 25 December, 2021, the Georgian SAMBO Championship was held in Tbilisi.
The tournament, organized by the National Sambo Federation of Georgia, was attended by 190 athletes, including European and world champions. Based on the results of the championship, a team was formed that will take part in international competitions in 2022.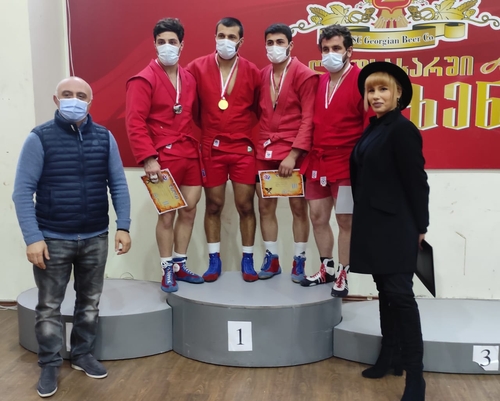 Results of the Georgian SAMBO Championship 2021
Men
58 кг
1. CHIDRASHVILI Vakhtang
2. KUPATADZE Irakli
3. NADAREISHVILI Givi
3. VARDOSANIDZE Gaga
64 кг
1. TCHOVELIDZE Tornike
2. NASKIDASHVILI Giorgi
3. MUKBANIANI Avto
3. GRIGALASHVILI Saba
71 кг
1. LILUASHVILI Mindia
2. GRIGALASHVILI Tornike
3. BAKHTIDZE Gaga
3. UDESIANI Beka
79 кг
1. NAKHUTSRISHVILI Levan
2. BERULAVA Besarion
3. NIAZASHVILI Omar
3. ODZELASHVILI Irakli
88 кг
1. GHVINIASHVILI Paata
2. DVALASHVILI Zaur
3. KHURTSIDZE Onise
3. DIKHAMINJIA Levan
98 кг
1. LORIASHVILI Davit
2. BATURASHVILI IIia
3. KUNDUKHASHVILI Dimitri
3. JUGHELI Tornike
+98 кг
1. TAVELURI Lasha
2. BUGHADZE Onise
3. ZAKAIADZE Giorgi
3. KAWARADZE Giorgi