Sambo class opened at a school under Russian Embassy in Romania
Federations
23 October 2014
Sergei Grishin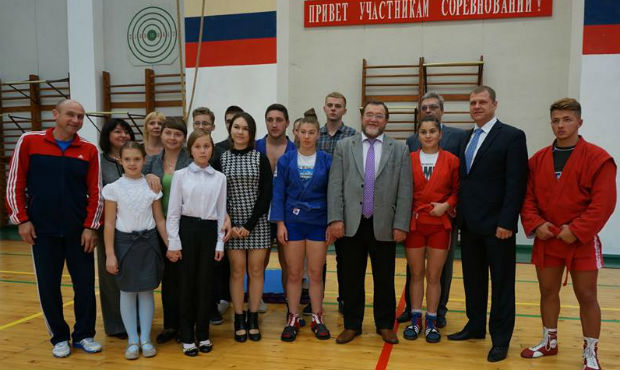 If your parents are ambassadors or trade, military or other official representatives of your country in another state, most probably you will have to study at a school under the embassy. Such education has its own atmosphere and advantages. The pupils of the school under the Russian Embassy in Romania have recently gained another privilege: A sambo class has opened here.
The initiative to open a school came from the part of Romanian Sambo Federation connected to the Russian Embassy by long and warm relationships. It is no mere chance that at the European Championship which was held this year in Bucharest the Extraordinary and Plenipotentiary Ambassador of Russia in Romania Oleg Malginov became one of the honored guests and made a welcome speech at the opening of European Championship in Sala Polivalenta sports center.
Within several months Oleg Malginov delivered a speech at another event important for Romanian sambo: The opening of sambo class at school under the Embassy of the Russian Federation in Romania.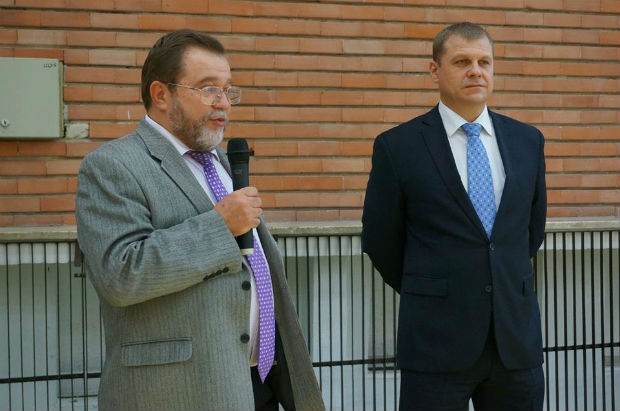 "Today sambo is enjoying great popularity far beyond the borders of our country," emphasized the diplomat. "By its visual appeal and emotional intensity, it attracts people of various age and interests. This is natural, because sambo is a special type of combat which hardens both willpower and spirit, and fosters the best human qualities: Courage, righteousness and responsibility, as well as teaches to be quick in decisions and treat you opponent with dignity and respect. I welcome the initiative of the President of Romanian Sambo Federation Viorel Gâscă to create a sambo class in our school. I would like to notice that sambo has been the sport practiced since childhood by our President Vladimir Putin."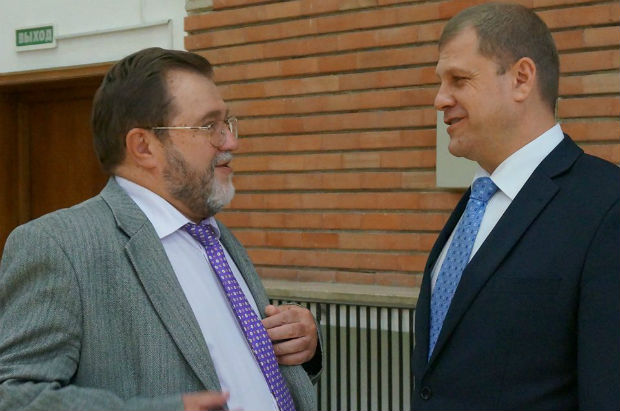 Viorel Gâscă mentioned in his turn:
"Sambo is not just a philosophy of life; it is 'the science of victory'. The children are born to be different, but active physical training and sports greatly contribute to a balanced development of the body. We are proud of Sambo School of falling where people primarily learn to fall in a right way – not to get injured. I hope that exhibition performance of our sambo athletes will appeal to you, so that you will appreciate them at a proper level and will attend sambo classes."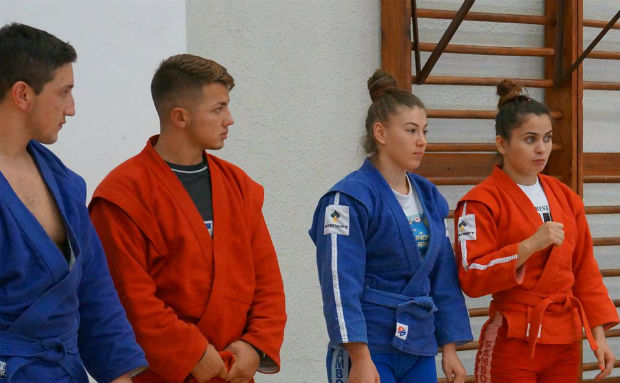 These words were a signal for Romanian sportsmen to demonstrate their skill to the sports fans gathered at the opening of sambo classes. The audience breathlessly watched the performance of medalists of the largest international and multisport competitions. A supply of inspiration received at this spectacle will surely be enough to lead many of 102 pupils currently studying in the school to enroll for sambo classes and attend them regularly.