Temirlan KOLBAY: "I want to show the best result at the World Championships in Armenia"
Personalities
3 November 2023
Aleksandr Solomahin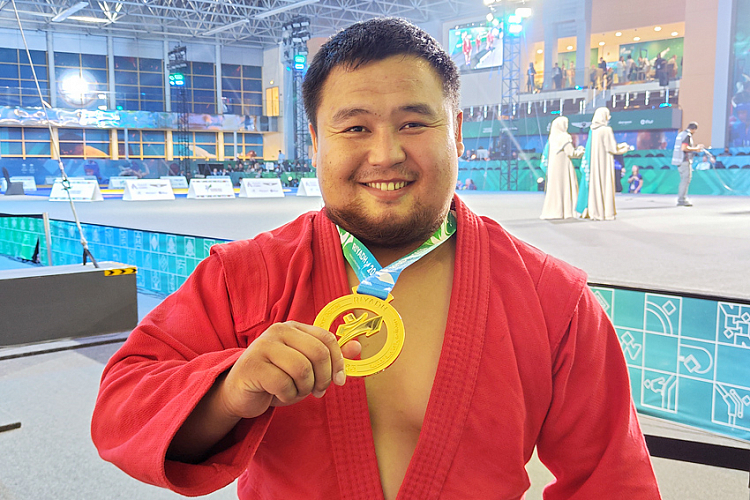 Sambist from Kazakhstan Temirlan Kolbay won the SAMBO tournament in the program of the World Combat Games in Riyadh (Saudi Arabia). He had no equal in Sport SAMBO competitions among men in the weight category over 88 kg. In an interview for the FIAS website, Temirlan spoke about his contribution to the history of Kazakh SAMBO, about a strong heart that can defeat any opponent and about his dream, which may soon come true.
– I am very happy, there are not enough words to convey my joy. But I am sure that this is not the limit for me. I want more, I want to show the best result at the World Championships in Armenia. This is my dream.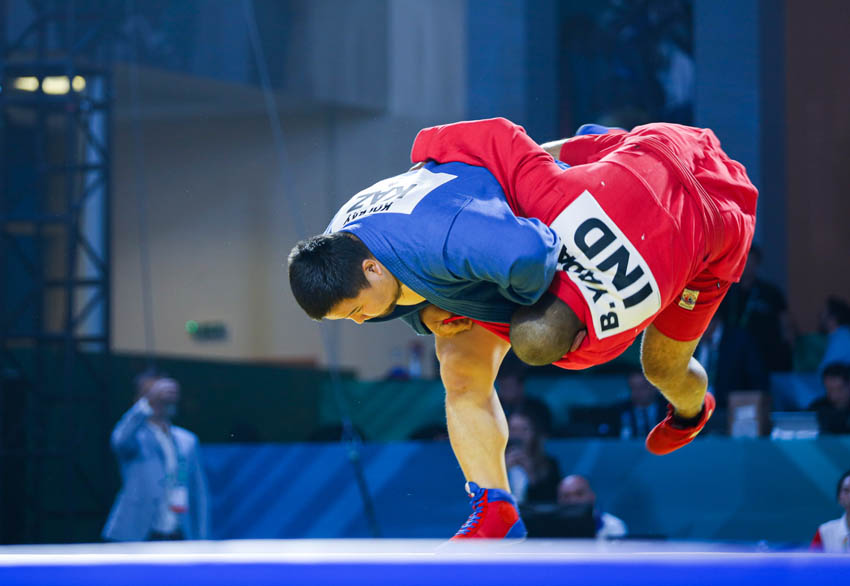 What does winning such a major competition as the World Martial Arts Games mean to you?
– This is an indicator of my long and hard work in training, as well as the history of Kazakh SAMBO. I became the first winner of these Games among Kazakh sambists; previously we had only one bronze medal.
When you stood on the podium, it seemed that all your opponents were much larger than you. How did you manage to defeat them?
– We have an expression in Kazakhstan that can be translated as "dimensions don't mean anything." If you have a strong heart, you can defeat any opponent. Due to this I managed to win. I didn't think about their size, I was focused on my strength, on my victory. This is the key to success for me.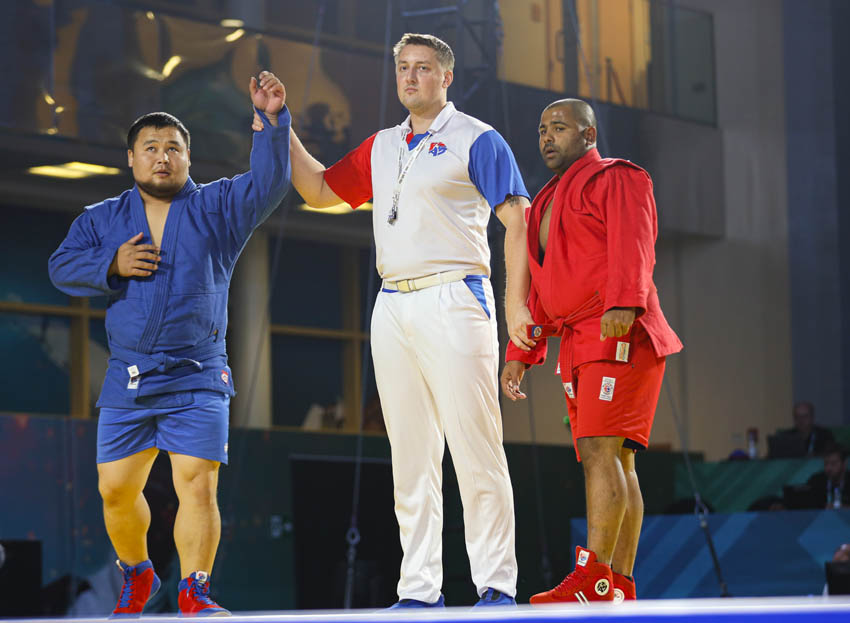 Which fight was the most difficult?
– Semi-final with the representative of Latvia Viktor Reshko. It was my first time fighting with him, I didn't know what to expect from him, so I had to come up with tactics right during the fight.
Who do you want to dedicate the victory to?
– Soon, on November 25, Republic Day is celebrated in our country, so I dedicate the victory to all of Kazakhstan and all the people who supported me. I hope I will be able to make another gift for Republic Day at the World Championships in Yerevan.