In Doha, Presentation of SAMBO Held As Part of the National Day of Sports of Qatar
On February 12, on the National Day of Sports of Qatar, residents of Doha had the opportunity to get acquainted with SAMBO, a sport that was hitherto unknown to most of them.
An impressive demonstration show dedicated to the SAMBO disciplines, as well as a series of master classes given by seven titled Russian sambists had been arranged in cooperation by the International SAMBO Federation with the Rosneft Oil Company.
Furthermore, on the same day, everyone could visit an exhibition of documentary photographs and learn more about the 80-year history of SAMBO development, as well as to take a selfie with the full-height figure of a tiger, the SAMBO mascot.
National Sports Day has been held in Qatar since 2012. Its primary goal is to propagate a healthy, wholesome lifestyle among the citizens of this country.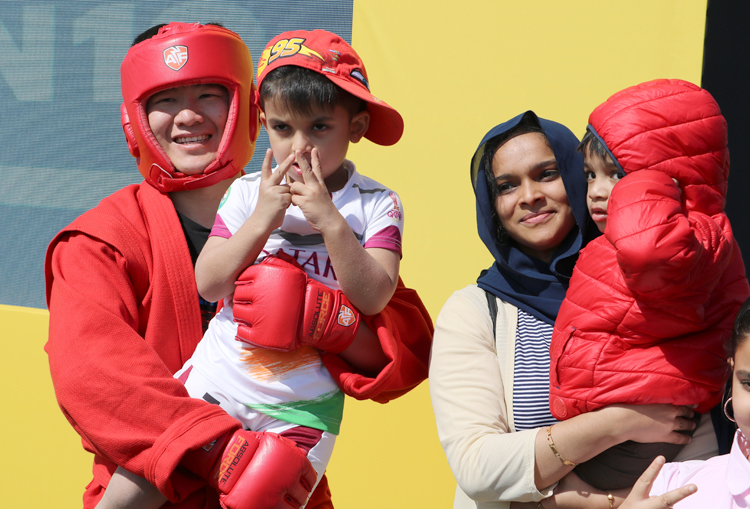 Special guests of the event were: His Excellency Prince of Qatar Jassim bin Hamad bin Khalifa Al Thani, Ambassador of the State of Qatar to the Russian Federation Fahad bin Mohammed Al Attiyah; Ambassador of the Russian Federation to Qatar Nurmakhmad Kholov; Vasily Shestakov, President of the International SAMBO Federation; Alamzhon Mullaev, President of the SAMBO Union of Asia; Yury Kalinin, Deputy Chairman of the Board, Vice President for Personnel and Social Issues, the Rosneft Oil Company.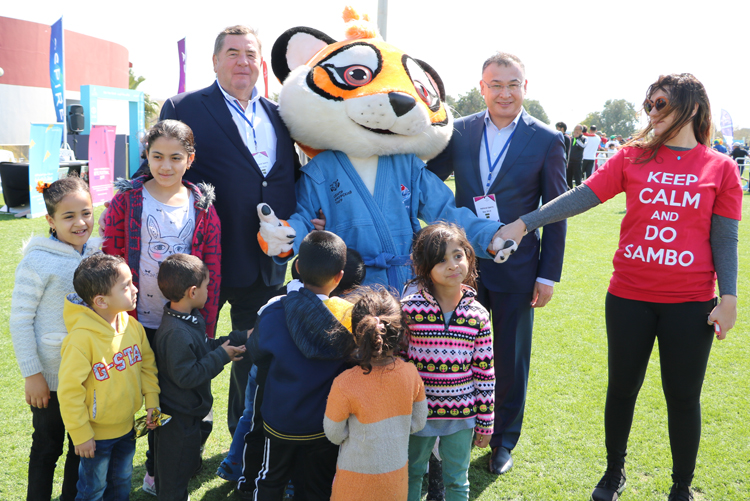 1