«PLOTFORMA S-70» international SAMBO tournament has been held in Sochi
Competitions
9 August 2017
Sergei Grishin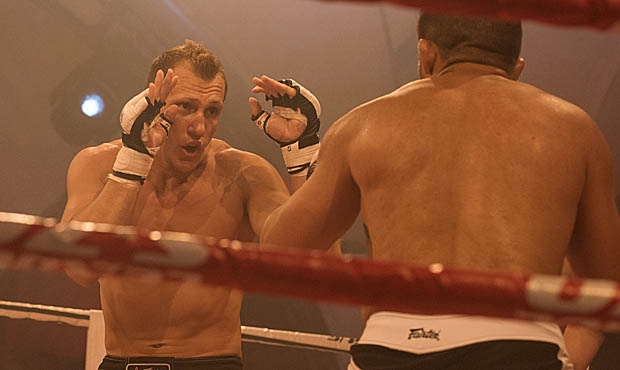 The VIII International SAMBO Tournament «PLOTFORMA S-70» took place in Sochi on the 8th of August, during the competitions the Russian national team defeated the World team (representing the rest of the world). This event was attended by president of Russia Vladimir Putin and other honored guests.
Spectators witnessed 10 professional combat SAMBO fights (each fight consisted of three 5-minute rounds). Five-time combat SAMBO world champion Vyacheslav Vasilevsky and Brazilian athlete Luis Sergio Melo Junior faced each other in the Fight of the Night (under 84 kgs weight category). Russian athlete prevailed. The Russian national team went on to win the team competitions with the score 7:3.
Russian president Vladimir Putin, prime minister Dmitry Medvedev, FIAS president Vladimir Shestakov, Sochi mayor Anatoly Pahomov, minister of sport Pavel Kolobkov, president of the All-Russian and European SAMBO federations Sergey Eliseev and «SAMBO-70» sports and education center CEO Renat Layshev took part in the awarding ceremony.
After the tournament Vladimir Putin greeted its participators and hosts, pointing out their huge contribution to SAMBO development.
«Today we`ve seen some really tough guys here. They`ve shown us all the elements that actually make martial arts popular: various striking techniques, spectacular mat wrestling, brilliant throws, but it the most important, that they`ve demonstrated courage, fortitude and hardiness. I want to thank them for that.», – said president of Russia.