Vasily Shestakov has been Re-Elected as FIAS President
President
9 November 2017
Aleksandr Solomahin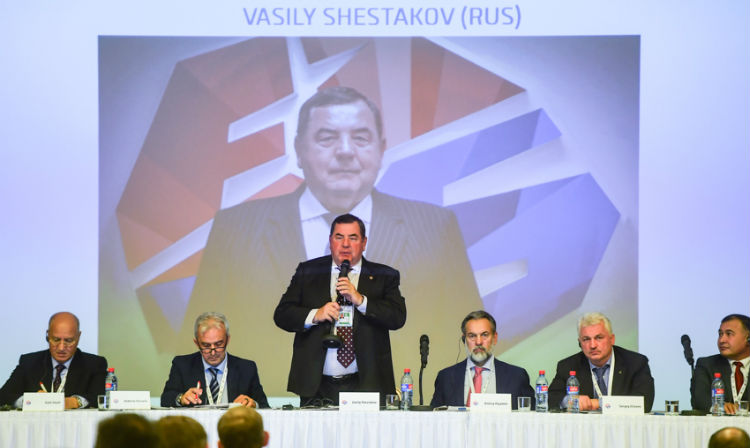 Vasily Shestakov was elected FIAS president at the International SAMBO Federation Report and Election Congress, which was held on the 9th of November in Sochi. His candidacy has won unanimous support of all the Congress participants.
«I wish to thank you for your trust in me. I will make all possible efforts for further development of our favorite sport and for making our utmost dream come true, that is, to introduce SAMBO into the Olympic program, - said Vasily Shestakov. – And I will not be able to do this by myself, to cope with all those tasks that lie ahead of us without your help and support. Quite a lot is done by now, and yet there is more left to do. As we`re working together as one loving family in order to reach our goals, I`m quite sure, that we will succeed».
Shestakov was previously elected FIAS president at the Report and Election Congress in Greece in 2009, and re-elected in 2013, at the Congress in Saint-Petersburg.