Vasily Shestakov met with top officials of Uzbek sports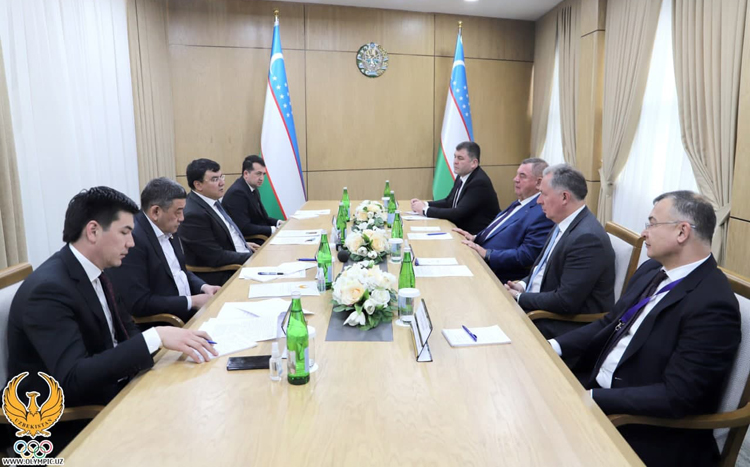 During the World SAMBO Championships, held from 12 to 14 November in Tashkent, President of the International SAMBO Federation Vasily Shestakov and President of the Russian Olympic Committee Stanislav Pozdnyakov met with the top officials of Uzbek sports at the Ministry of Tourism and Sports of Uzbekistan.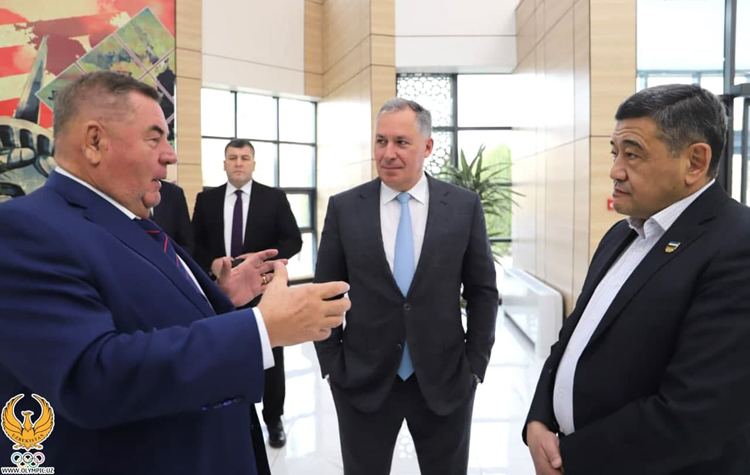 The meeting was attended by Deputy Prime Minister, Minister of Tourism and Sports of the Republic of Uzbekistan Aziz Abdukhakimov and his Deputy Avaz Karimov, Chairman of the NOC of Uzbekistan Rustam Shaabdurakhmanov and Secretary General of the Committee Oybek Kasimov, Head of the Asian Sambo Association Alamjon Mulaev, Chairman of the Sambo Association of Uzbekistan Alisher Alimov.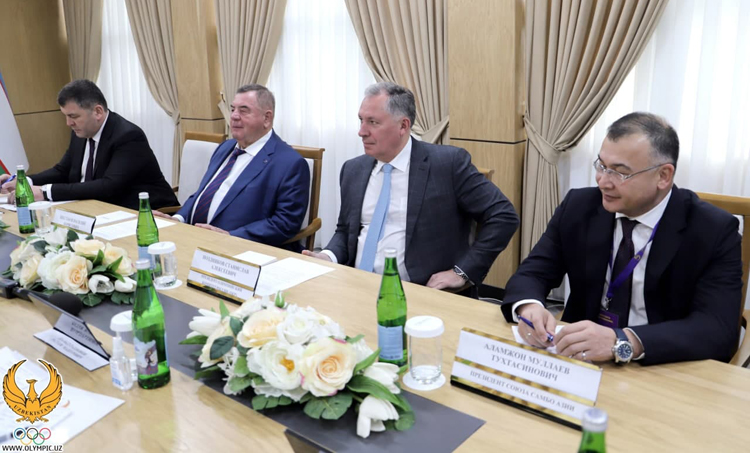 The NOC of Uzbekistan began practical work on the basis of a memorandum of cooperation with the Russian Olympic Committee. The meeting discussed cooperation on the further development and popularization of SAMBO, the inclusion of this single combat in the program of the Asian Games "Tashkent-2025".
The leaders of sports of Uzbekistan confirmed their position on constant support for the development of SAMBO in the country, and also decided to hold a major international SAMBO tournament in Uzbekistan every year. This idea received support from the Minister of Sports of the Republic of Uzbekistan.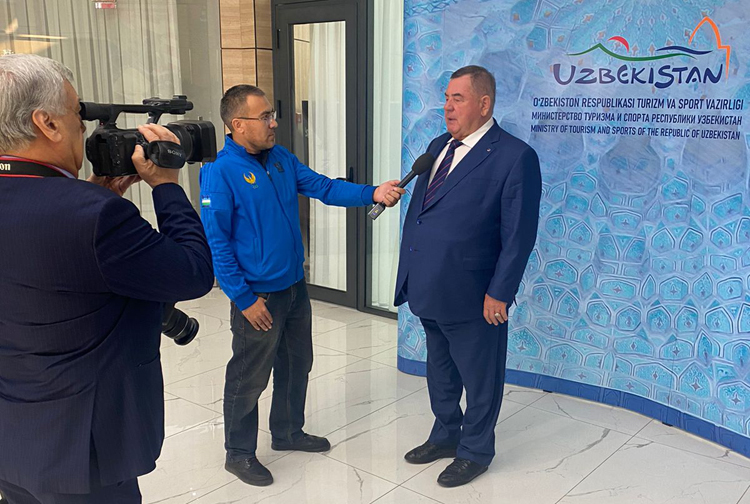 The discussion also focused on the preparation for the Paris 2024 Olympic Games. In this regard, the responsible persons separately touched upon the topic of holding joint training camps. During the meeting, these and a number of other long-term plans were discussed, practical agreements were reached.
After the official meeting, Vasily Shestakov presented Stanislav Pozdnyakov with a memorable souvenir - a traditional Uzbek lyagan with the symbols of the 2021 World Sambo Championships.