Vladimir GAJIC: "Going on the mat against the King of SAMBO is a special pride"
Personalities
9 December 2020
Anton Orlov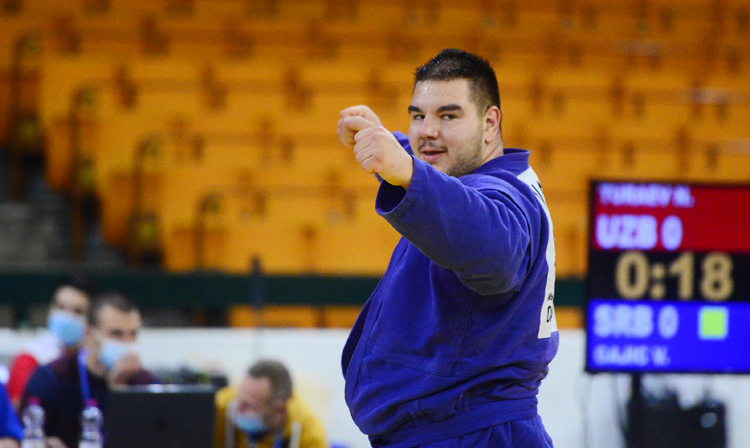 Serbian heavyweight Vladimir Gajic won a bronze medal in the weight category over 100 kg at the "home" World SAMBO Championships. In an interview with the FIAS website, he told how he relates to this result, assessed the level of organization of the tournament in Serbia, and named the athlete, whom he considers to be the King of SAMBO.
Vladimir, congratulations on the bronze. Are you satisfied with the result?
- Yes, I'm very happy. This is my second bronze medal at the World SAMBO Championships. During the tournament I had four fights, three of which I won. This is a good result.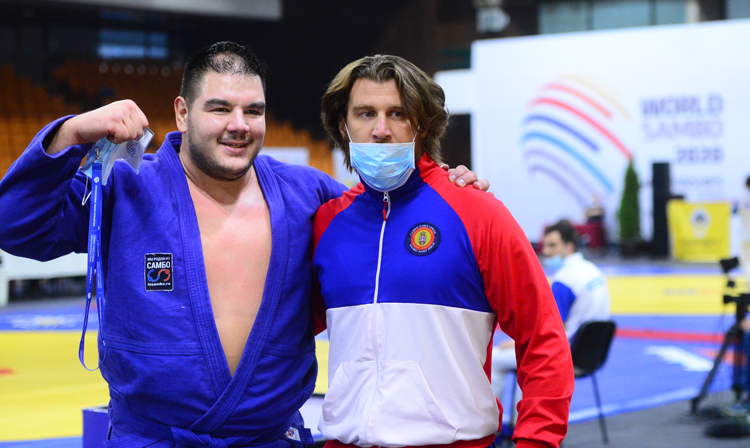 At the same time, you quickly lost to the Russian Artem Osipenko. What happened?
- It really is. In a duel with a Russian athlete, I did not have enough technical skill, although earlier I had already won against Artem - at the II European Games in Minsk (Belarus). Coming today on the mat against him, I had a special feeling, because he is a multiple world champion.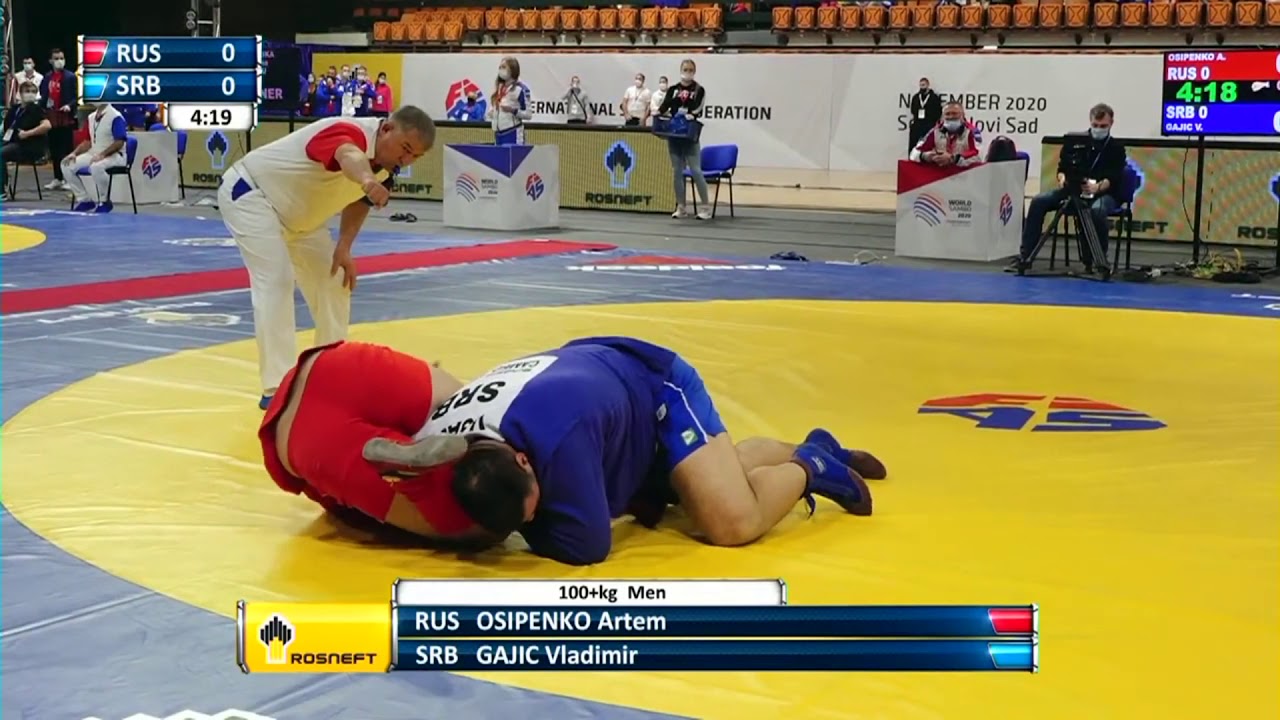 How do you assess the past World Championships? How successful is it for the Serbian national team?
- Our team has won an impressive number of medals in all types of the tournament: in Sports SAMBO among adults, in Combat SAMBO, in competitions among youth, and also among juniors.
Well, how do you assess the tournament from an organizational point of view?
- I believe that the competition, despite the difficulties and all kinds of restrictions, was held at a high organizational level. Athletes from 36 countries came to us in Novi Sad, for which we created special safety conditions during a pandemic, and they bore fruit, as far as I know, no cases of diseases were recorded.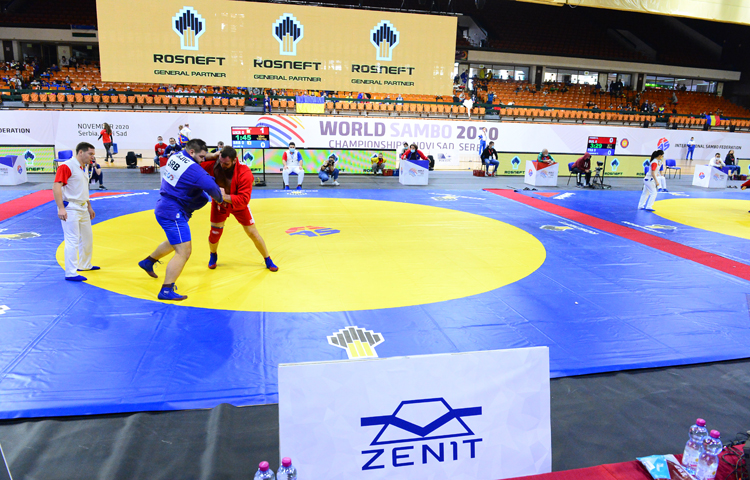 How did you prepare for the World Championships in a pandemic?
- My training has completely changed. The fact is that in April I moved to another sports club, and, of course, the training began to differ markedly.
That is, the changes in preparation are related specifically to the change of club, and not to the spread of COVID-19?
- Yes exactly
The finals of the World SAMBO Championships, like last year, are broadcasted by the Eurosport TV channel. Has the opportunity to compete live on the world's leading sports TV channel become an additional motivation for you?
- I am very proud that my country was able to organize this tournament during the COVID-19 pandemic. And I am very glad that Eurosport was broadcasting the World SAMBO Championships live from Serbia, from the city of Novi Sad.
But did this become an additional motivation for you?
- Yes, for me it is also a huge motivation. Of course, I am upset that I could not reach the final, my family and friends could not watch my fight live here in bright light and with all kinds of television effects, but third place is also a medal. The very fact that I went live on the podium is also a success.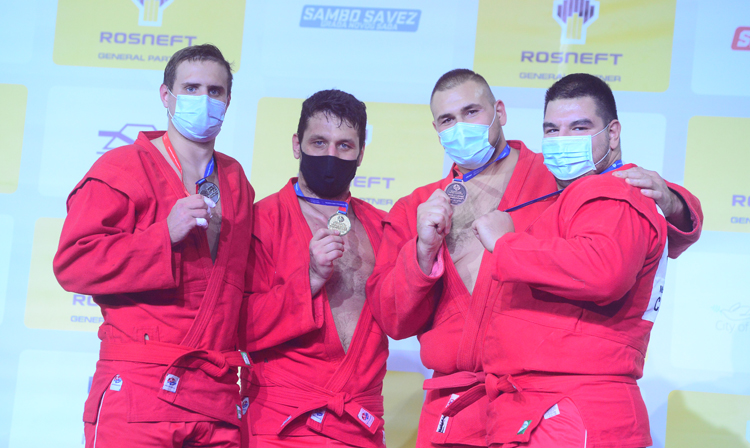 Now you and Artem Osipenko have a personal score - 1:1. Are you expecting revenge, and will you prepare for revenge in some special way?
- Meeting at the European Games was my first fight with Artem. Previously, we met in Kstovo (Russia) at the training camp, but never before in official matches.
Have you identified his weaknesses yet?
- Yes, but it's a secret. I know how to deal with Artem next time. From every World Championships and European Championships I bring medals, at every tournament I gain experience, improve my level of professional skill.
We can only hope that Artem Osipenko will not decide to suddenly end his career...
- Why should he complete it ?! He's still young!
So we'll see your revenge?
- Sure! Artem today became an eight-time world champion, this is a colossal success. I call him King. And going on the mat against the King of SAMBO is a special pride!