Vyacheslav KOT: "The Order of Honor is a Merit of all Belarusian SAMBO"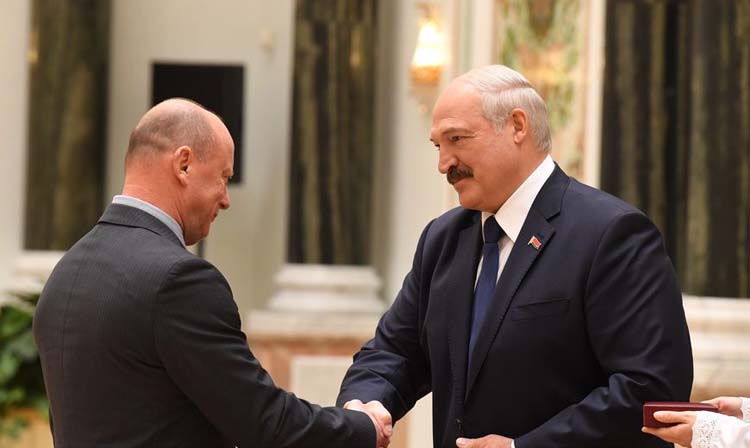 On January 17, the senior coach of the Belarusian national SAMBO team Vyacheslav Kot was awarded the Order of Honor by the President of the Republic of Belarus Alexander Lukashenko for great achievements in the country's sports. For 23 years, the coach led the national team of Belarus, under his leadership, athletes became champions and prize-winners of the world, Europe, and prestigious international competitions. He speaks modestly of his merits, and considers the state to be such a merit of the whole team.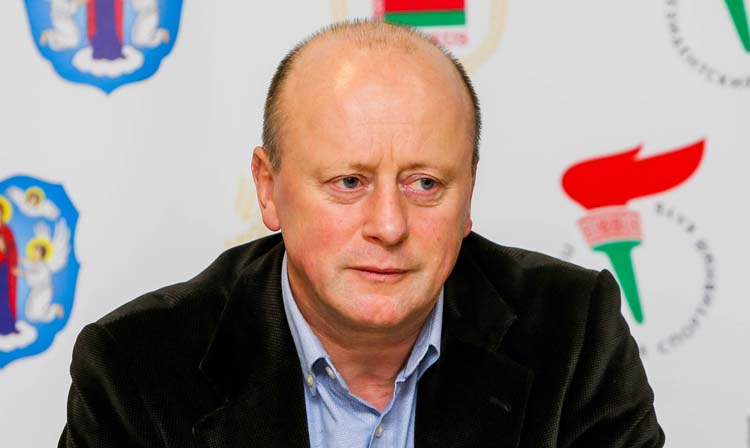 "It is very pleasant to be appreciated, but, I believe that this is a merit of the national team and all Belarusian SAMBO. It's just that this award and recognition were embodied in the order that I received. Something big and whole is always made up of grains. A person who does what he loves gives him all of himself. Somewhere we (Note: coaches and athletes) receive recognition from structures, including international, state, republican ones. This suggests that we are moving in the right direction. The main thing is that our sport develops," Vyacheslav Kot said.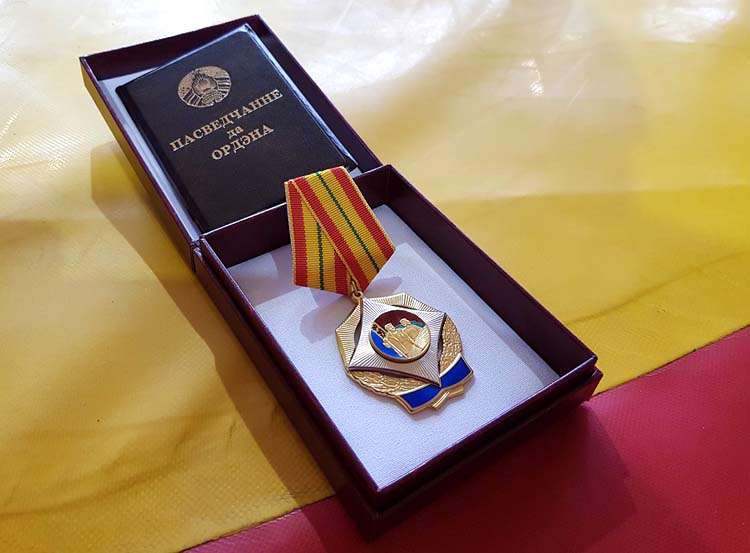 According to him, Belarusian sambists are among the three world leaders, despite the constantly increasing competition.
The head coach of the national SAMBO team Dmitry Bazylev admitted that such a high rating shows dedication to work and high professionalism, which should be followed.
"I am sure this award will give a positive result in further work. It is difficult to jump over the achievements of your teacher, for a start I would like to correspond him. But you need to strive for more, otherwise you will stop at the same level. The mentor set the bar high, however, Vyacheslav Stepanovich helps both in word and deed," he said.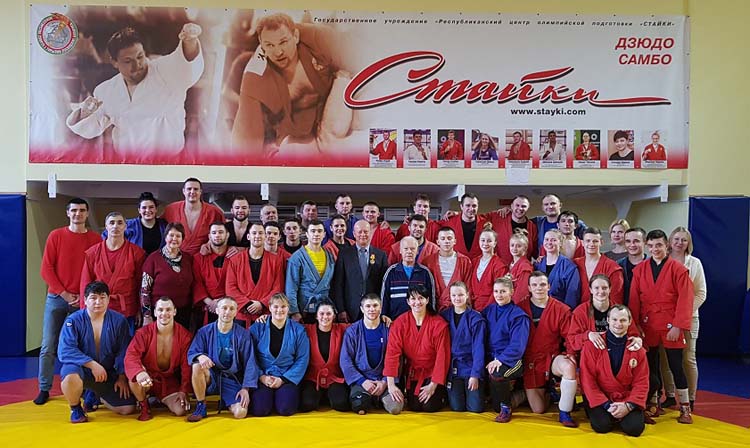 In turn, the legend of Belarusian SAMBO and Judo Ernst Mickiewicz, who received the Order of Honor from the hands of the President of Belarus in 2017, noted that many Olympic sports cannot boast such high awards. In his opinion, this obliges coaches and athletes from SAMBO to demonstrate more and more results, and also motivates many young athletes.
"I'm sure that this will give an impetus to the development of SAMBO in Belarus," the trainer said.
Based on materials from www.octagon.by
Photo BELTA and www.octagon.by