The XIV conference in memory of Chumakov will be dedicated to sambo integration into Olympic movement
Official
10 January 2014
Sergei Grishin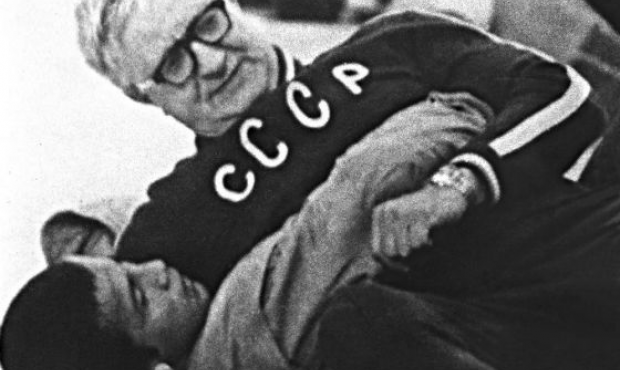 Each sambo sportsman attracted by the sports science knows that the main event of February in the international sambo science is the All-Russian Research-to-Practice Conference with participation of foreign representatives, dedicated to the memory of Evgeniy Mikhailovich Chumakov. This year the conference will be held for 14th time with the main subject "Sambo Integration into Modern Olympic Movement".
As usually, all people concerned are welcome to participate in the event held on February 16 and their articles will be published in the digest dedicated to the conference. But not everyone can participate in the competitive part: if you have an academic degree, you will not be able to appear before the jury. This conference is first and foremost aimed at revealing young scientists' potential.
To become the best, a young scientist participating in the competitive programme will have to approve significance, novelty, accuracy, and justification of the subject and research. Besides, the jury will take into account the representation of the project (report, demonstration), answers to questions, as well as contribution to the development of theory and methodology of sambo and combat sports. Those who will be able to approve theirselves in the best way and meet the most possible number of accountable factors, will become the winners and be awarded with diplomas and valuable prizes.
To take part in the conference one should apply electronically till February 10, 2014 by e-mail: samboskif@mail.ru. The application should include information about equipment required for the report demonstration.
The conference is organized by the Russian State University of Physical Culture, Sports and Tourism (RSUPCST), Ministry of Sport of the Russian Federation, International Sambo Federation and All-Russian Sambo Federation. The conference's venue: Academic council Hall, RSUPCST, 4 Sireneviy Bulvar, 105122, Moscow, Russia.
See the official regulations of the conference for the conference's programme, requirements established for the scientific projects, and other useful information: REGULATIONS.