Chumakov anniversary conference to be held in Moscow
Кaleidoscope
29 January 2016
Sergei Grishin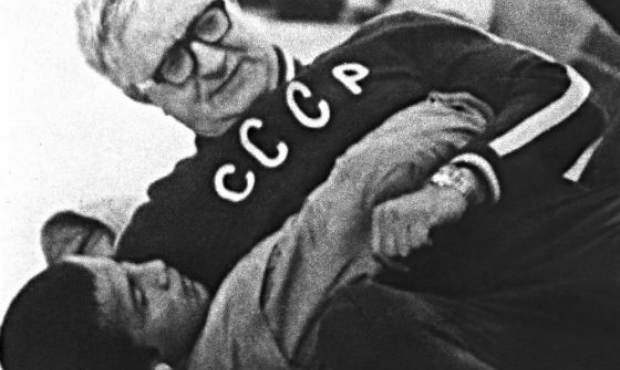 The "Integration of science and practice in martial arts" 15th all-Russian scientific-practical conference, dedicated to the memory of Professor E. M. Chumakov, Honored Master of Sports of the USSR and Honored Coach of the USSR, will take place on February 19 in Moscow, with foreign representatives.
By tradition, anyone interested is invited to attend the event. However, not everyone is allowed to take part in the competition part: if you have an advanced degree, the jury shall not consider your presentation. This conference is primarily aimed at opening up the potential of young researchers.
In order to be the best, you must shine with relevance, innovation, reliability and validity of the topic and research. In addition, the jury will take into account presentation of the work (report, presentation), answers to questions, as well as the contribution to the development of theory and methodology of SAMBO and martial arts. Those who can best express themselves and correspond to the greatest possible number of factors taken into account will be the winners and be awarded diplomas and valuable prizes.
To participate in the conference, an application must be sent to samboskif@mail.ru by February 10, 2016. The application should also specify information on equipment required to deliver the report.
Conference venue: Russian State University of Physical Education, Sport, Youth and Tourism, 4 Sirenevyy bulvar, 105122, Moscow, Russia, room 603 of the administrative building.
For all organizational matters, please contact Sergey Evgenyevich Tabakov, tel.: 8-916-635-90-49, e‑mail: samboskif@mail.ru