World Youth, Junior and Cadets SAMBO Championships in Yerevan has ended
Competitions
17 October 2022
Anton Orlov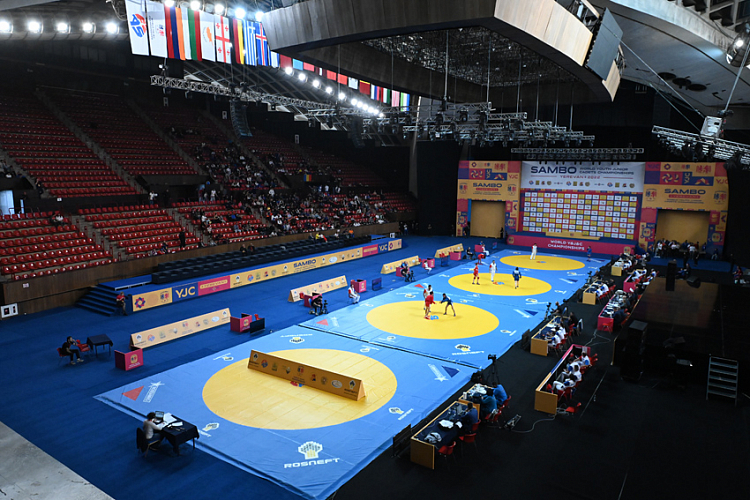 The World Youth, Junior and Cadets SAMBO Championships were held in Yerevan from 14 to 16 October. For three days, cadets, youth and juniors from 23 countries fought for the opportunity to rise to the coveted podium in Armenia. In total, about 500 athletes took part in the main continental sambo tournament.
The general partner of the World Youth, Junior and Cadets SAMBO Championships 2022 was Rosneft oil company.
"For the first time in the history of FIAS, at the World Youth, Junior and Cadets SAMBO Championships, which wуку held in three age groups at once, Сombat SAMBO bouts among juniors were added to the Sport SAMBO competitions, which became a real highlight of the tournament. I think that our experiment turned out to be successful both for the athletes and for the spectators. Juniors who are already adult athletes (18-20 years old) got the opportunity to try their hand at the World Youth, Junior and Cadets SAMBO Championships. Subsequently, when entering the mat in the main tournament of the FIAS calendar – the World SAMBO Championships, the guys will have invaluable experience behind them," said FIAS President Vasily Shestakov.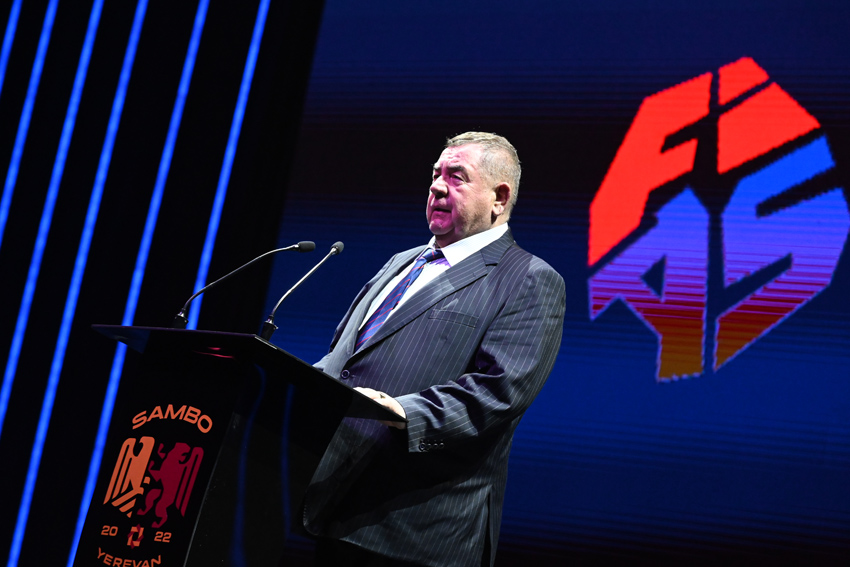 He also noted the individual achievements of some athletes and teams:
"I want to single out the Kazakhstan national team, which won three gold medals out of seven possible at once in Combat SAMBO competitions. Israeli sportsman David Allahverdiev also made pleasant surprise: he became the first in the weight category up to 88 kg in Combat SAMBO. I hope this medal will become a new impetus for the development of SAMBO in Israel. Uzbek and Mongolian sportsmen performed well and will take home several awards of the highest standard at once. And of course, I congratulate the host team of the Championship – the Armenian national team, which demonstrated character and won 20 medals of various denominations.
I want to thank the Ministry of Education, Science, Culture and Sports of Armenia, the National Olympic Committee of Armenia and the Sambo Federation of Armenia for the brilliant organization of such a major tournament that took place at the main sports arena of Yerevan – the Sports and Concert Complex named after Karen Demirchyan – and personally the President of the Sambo Federation of Armenia Mikael Hayrapetyan who put his soul into holding this Championship. Today, the National Federation of Armenia has made a serious bid to regularly hold high-level tournaments on its territory. I would like to express my special thanks to the general partner of the competition, the Rosneft oil company, for their assistance in organizing and holding the World Youth, Junior and Cadets SAMBO Championships," Vasily Shestakov said.
[Photogallery] World Youth, Junior and Cadets SAMBO Championships 2022 in Yerevan, Armenia