E-learning
Sports participation has many mental health benefits like improved focus and a boost in your self-confidence. You are learning life lessons like discipline, teamwork, and responsibility; all of which will also help you become a better student. E-learning was created for those who want to improve their skills on field of Anti-Doping, Injury prevention, Well-Being and much more. By accessing below link (icons) you can join athletes' learning gateway.

Athlete365 is an IOC initiative created by athletes, for athletes.
Its purpose is to support athletes throughout their journey in sport on and off the field. Athlete365 provides tools, services and a strong global network to help athletes tackle the challenges that come with competing at the elite level.
Sign up to Athlete365 to receive exclusive content and access to the official community for Olympians and elite athletes.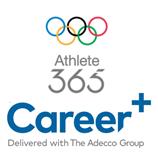 Athlete365 Career+ is a programme that empowers athletes to maximise their education and employment opportunities and helps them stride confidently into a dual or post-sports career. It supports athletes at all stages of their career, helping them discover their potential and plan for their life beyond the world of competitive sport through a blend of advice, training and peer-to-peer learning. Career+ (formerly the Athlete Career Programme) is an IOC Athletes' Commission initiative and is delivered with The Adecco Group. Career+: Preparation for lifelong excellence.
The Anti-Doping e-Learning platform (ADeL) offers access to all topics related to clean sport and Anti-Doping. It offers courses for athletes, coaches, doctors, administrators, parents and anyone interested in learning more about Anti-Doping and protecting the values of clean sport. ADeL currently includes the following modules: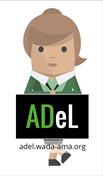 ALPHA
Coach True
Sport Physician's Tool Kit Online
Ado Kickstart
Parents' Guide to Support Clean Sport