Day 10: Arrival of teams, anti-doping tests and tennis with the coach
Day 10: Arrival of teams, anti-doping tests and tennis with the coach
Daniela at European Games
19 June 2015
Sergei Grishin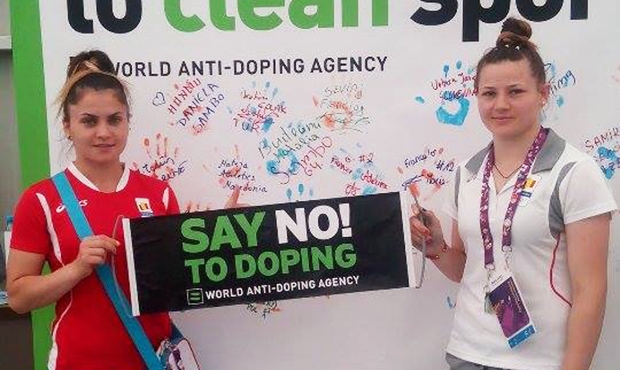 Recently all we think about are our expectations of the start of the Games. Little time remains until the moment when a sambo tournament will be held. This became especially clear the moment we began to meet teams of athletes from other countries in the athletes village.
I have greeted in Baku sambo wrestlers from Moldova, Belarus, Greece, Slovenia and Turkey. Representatives from these countries came to the tournament a few days earlier to acclimatize and get used to the general situation of the Games. And probably many of them just want to see how things are arranged. I think they will leave at least one day for tourist outings. By the way, you can ride through the village on a special machine (similar to the one used on golf courses). That is exactly what our coaches did.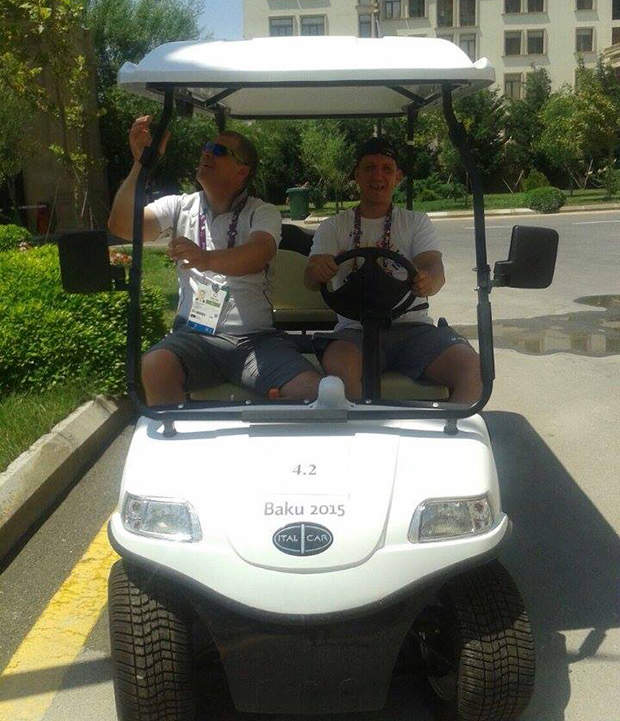 Meanwhile we still have two training sessions each day. In the morning we had fitness and swimming and in the evening we are going to fight on the mat. We practice our favorite techniques to apply them automatically at the right time. I believe that sambists from other teams operate on the same principle.
In a break between workouts we decided to take a test on how well we know the anti-doping program. I want to brag to you that our team won all the points as we have answered the questions correctly.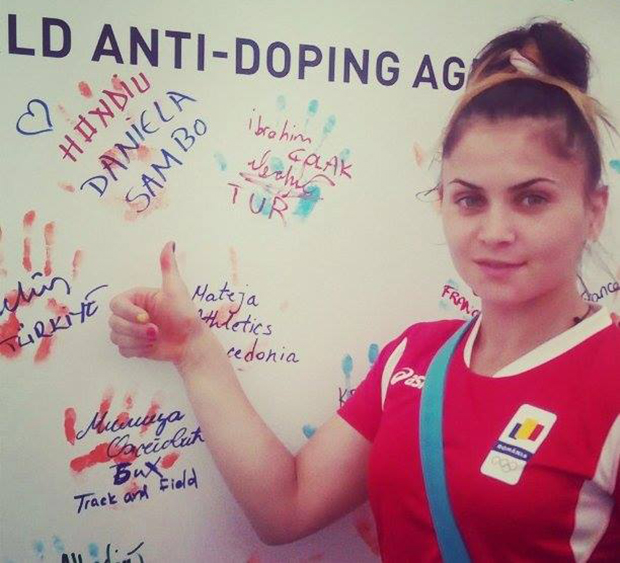 Now all sambo athletes are well aware of what is the fight against doping because at every major international tournament we take doping tests. I know that it is a requirement of the International Olympic Committee and I´m pleased that we comply fully.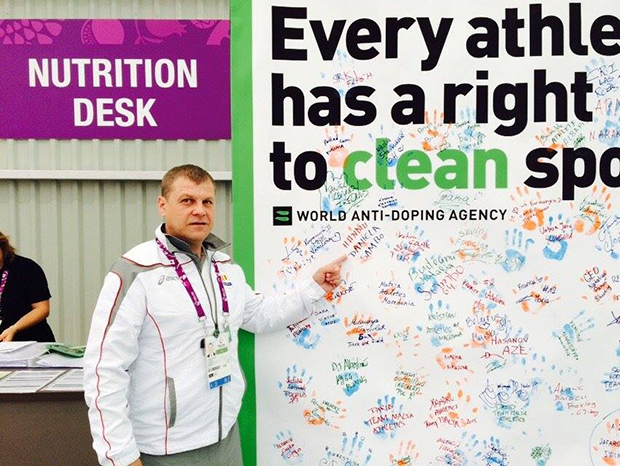 In the afternoon I went for a drive around the city and our athletes village on a bicycle and spent the evening in the play room as I always do. Every time I go there my mood betters. There are always a lot of interesting people there and the games allow us to be liberated and sometimes even show competitively.
Especially if it's a game of table tennis with your coach.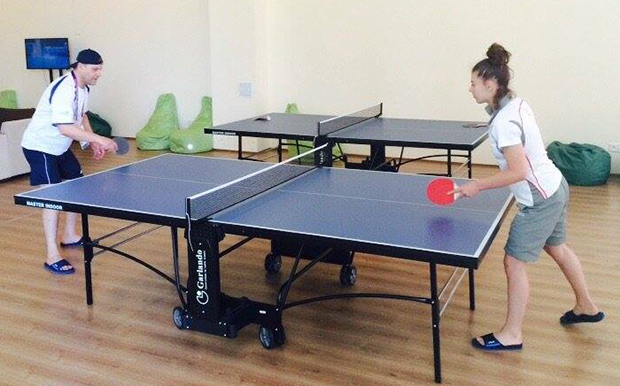 See you in the next issue!