Days 11-12. Weighing, cheesecake and badges
Days 11-12. Weighing, cheesecake and badges
Daniela at European Games
22 June 2015
Sergei Grishin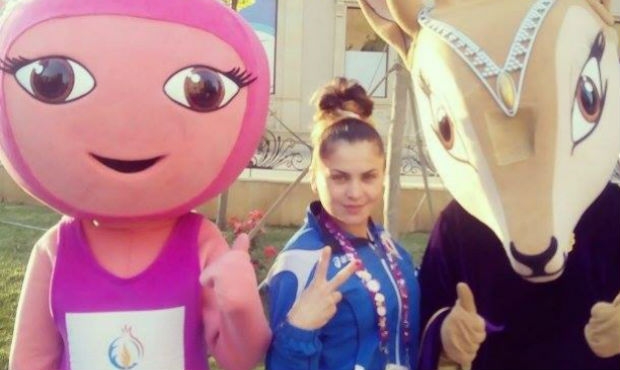 The main thing has finally come. Today we've had a weighing that took place in the sports complex named after Heydar Aliev. We re-visited the arena where the battle for medals is coming tomorrow and mentally prepared for the fight. Also the draw took place there and each of us found his or her future rival. And tomorrow we're going to fight.
The last few days of practice are half shorter than before, the training lasts for 45 minutes only. In the morning it was the mat and in the evening the stadium and the swimming pool. From other athletes we have heard that the beaches of Baku are real fun but our coach banned the seaside for us. Now all our efforts must be directed to win the tournament.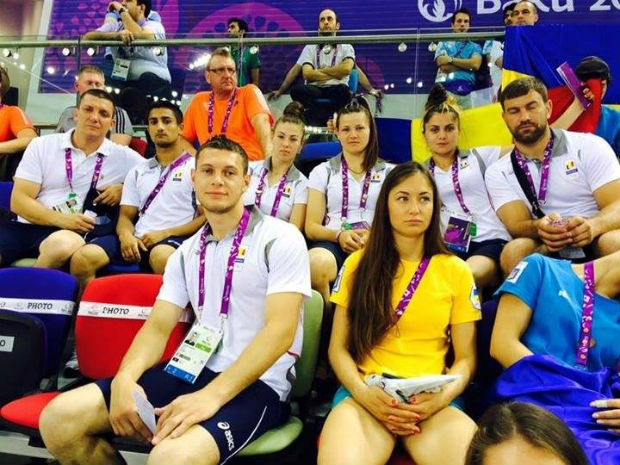 I honestly can't believe that so much time has passed in Baku and tomorrow I will fight. But it is true. We must do our best now to represent our country at a multisport competition. Earlier our whole team went to the competition of gymnasts to root for our compatriots. They have pleased us having won silver and two bronzes. I would like to also bring a medal in the treasury of Romania's national team, and of the highest value possible.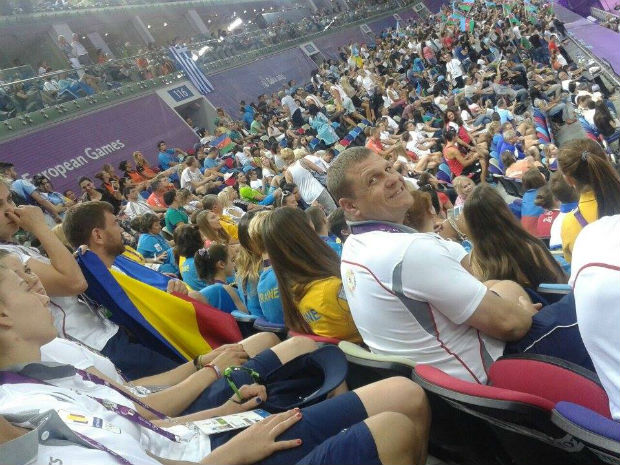 On the eve of the weighing we relaxed a bit in the play room. Turned on our favorite music, ate cheesecake and drank tea. What can I say; everyone has their own way to adjust to the competition. For today´s record in this journal not to be too serious I will boast to you my accreditation ribbon: here I put all my badges to exchange later with other athletes.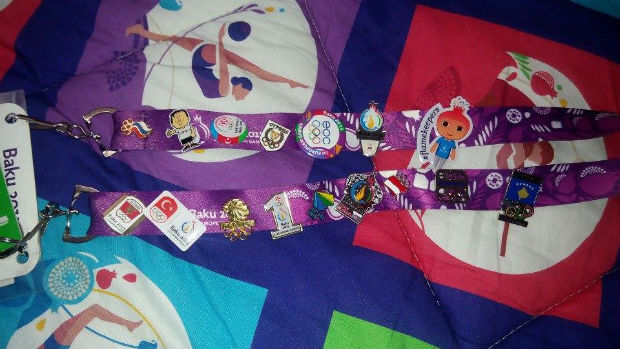 Tomorrow is an important start for me. Friends, I hope for your support!
Your Daniela