Croatian National Sambo Championship
Croatian National Sambo Championship
Sambo in Croatia
19 September 2014
Sergei Grishin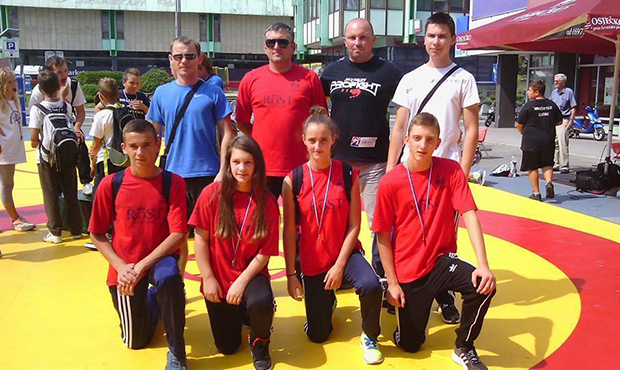 By Jagoda Radojcic
On October 4th 2014, the Croatian city of Belisce will host Croatian National Sambo Championship with about 100 participants expected to participate in both sport and combat Sambo for cadets, juniors and seniors.
It will be a great opportunity for Sambo sportists from all over Croatia to get together, exchange experience and most importantly, ideas how to succesfully promote Sambo in their cities.
The tournament will be held with the support of the Administration of the city of Belisce, especially the Mayor Mr Buric, and the Croatian Sambo Federation. Free access will be provided to the stands of the sport arena. The spectacle promises to be truly exciting.
Belisce is a small town in region of Slavonia with a very active Sambo community. Sambo club "Belisce" is the heart of Sambo academy of Slavonia and Baranja with two other clubs, Osijek and Jolly. The representatives from Slavonia participated at the World Championship in St. Petersburg and the European Championship in Bucharest. The number of active Sambo sportsmen is increasing daily in all Slavonia. Their ambition is to promote Sambo within schools and involve children and youths.
Today, one of Russia's most successful export products, Sambo is becoming increasingly popular throughout the world, and Croatia is no exception.
The president of Slavonia Sambo academy Christian Uskokovic and his associates are doing all the work as volunteers, and they've done tremendous job in less than two years. Also, Sambo is a great opportunity for children to get into sports, since in smaller places there are not many opportunities. At this point they are engaging in communication, support and cooperation with Sambo sportsmen from countries where Sambo is more developed.
Showing enormous enthusiasm to develop and promote beautiful Sambo, just shows what Sambo is all about.