Svetlana Galiant's Rules of Life
Svetlana Galiant's Rules of Life
Rules of Life
7 May 2014
Sergei Grishin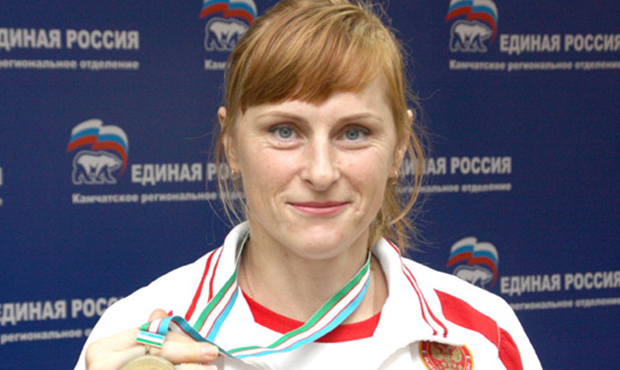 Svetlana Galiant, the eight-time world SAMBO champion, member of the Legislative Assembly of the Kamchatka Region.
Any duel meet is a very exciting event for a SAMBO athlete that creates the conditions close to the extreme for an athlete's organism.
I grew up as a hooligan kid, my parents scolded me a lot till my friend called me to the sports school. At the age of 12 I came to the gym for the first time, there were a lot of kids, all different, it was so funny and so interesting that I entered the section. At school everyone noticed that I became calmer and my parents were called to school less. And I decided for myself that I wanted to be the best. I'm a ginger!
At the Olympics I presented judo, since SAMBO is, unfortunately, a non-Olympic sport. But I do and I will do everything I can to promote SAMBO to the Olympic family.
Wherever I participated in the competitions, I am proud that I represent Kamchatka. When they say that Kamchatka is very far away, I answer: it is close for me, in my heart.
The tournament after injury is the most memorable for me. The doctor told me that I won't able not even to fight, but will walk with difficulty. In August I underwent surgery (plastic repair of cruciate ligament) and as early as in February I performed at the Russian Championship with bolts in my knee. And these competitions were as a second wind for me. I felt the wings behind the back, and it was a huge incentive to continue my career!
I want people to be proud to say that we have SAMBO fighting, and it develops.
It is a great responsibility – to carry the Olympic flame along the native, beloved, wonderful city, and thereby inspire athletes to high performance, for them to be the best.
I hope that in the near future SAMBO will join the Olympic family, and Kamchatka region will have its own Olympic champions.
Athletes are people from another planet. When I received the apartment after the Olympics in judo I didn't even know that it is necessary to pay for electricity. It was unplugged for nonpayment. So, it was funny when I came to the ZhEK (housing office) to learn the ropes (laughs).
At the critical period of my life I became a Deputy, and I had no less interesting work. But I don't forget about the sport and I give my love to children.
My favorite hobby is coaching activities. It's nice to train children when their eyes burn with the desire to be the best in the business. I try to instill the feelings to SAMBO, that I have, that is, to strive for excellence and be the best at what they do.
Vladimir Vladimirovich invited us for a meeting. I gave him our natural stone in the form of the Kamchatka Peninsula. We got into a rap with him, of course, mostly about sports, for which I stand up and I believe that its development in the country is a priority of the state. Vladimir Putin gave me a general picture for memory, where "Good luck, Svetlana!" is put in golden pen.
I am a total of 27 years in SAMBO. I just LOVE this sport and now am bringing this love to children. Why do I love? Look, it's insanely beautiful, it is a plastic body in motion. And I believe, it is – just a gift, for children, practicing it.
A child engaged in SAMBO, in my opinion, is more "wellfixed". As he also acquires communication, healthy and beautiful body and purpose in life with SAMBO. So, this child becomes beautiful, healthy and smart. What else is needed for the education of this personality?
I believe that love and warmth, that an affectionate man surrounds a woman, are priceless. For this woman is capable of any exploits. I have these warmth and love, and I'm happy.
I would not be in the sport, if not for my husband-coach who gave me confidence in difficult times, prompted, guided and gave me new colors in my life! Thank you, my dear, for the fact that we are together!