American sambist wins at an MMA tournament
American sambist wins at an MMA tournament
Did you see it?
7 November 2016
Sergei Grishin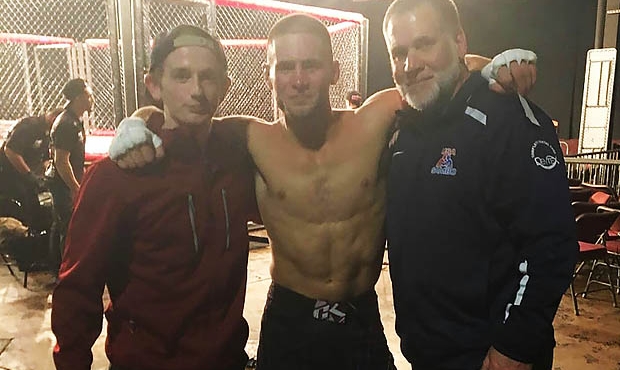 American sambist Patrick Sabatini, a member of the US national team, won a victory in the first round of an MMA fight this weekend. After an exchange of blows, Patrick moved the fight to par terre and performed a painful leg lock. His opponent was forced to yield.
Sabatini trains at the MPR MMA club, which is one of the training centers for the US SAMBO team. The club's owner, Erik Purcell, who is also the coach of the US SAMBO team, was in Patrick's corner during the fight and helped the American sambist with his advice.
As the FIAS website reported earlier in September, Patrick Sabatini won the championship belt of the British Combat SAMBO Grand Slam in the weight category up to 74 kg at the President's Cup in Edinburgh.