SAMBO at Martial Arts Week in Philadelphia
SAMBO at Martial Arts Week in Philadelphia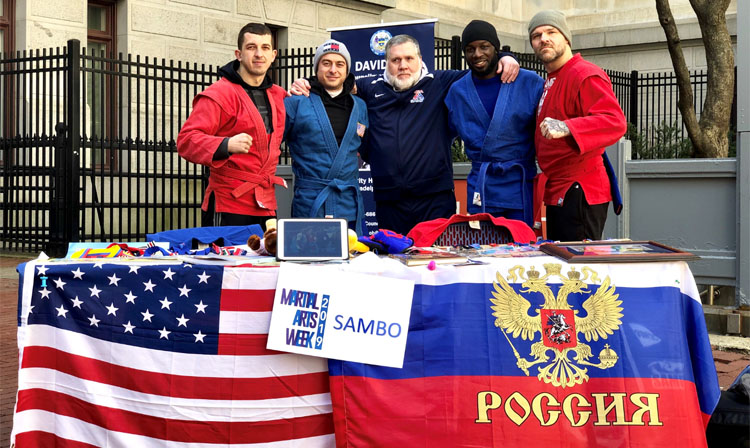 Martial Arts Week took place on March 18-25 in Philadelphia, Pennsylvania. The municipality staged this event in order to make the citizens familiar not only with various sports, but also with the countries in which they have originated.
There were lots of things to look at: aikido, Brazilian jujitsu, capoeira, hapkido, judo, Krav Maga, kung fu, muay thai, SAMBO, taekwondo - during the week each martial art made its presentation.
The SAMBO stand presented by USA SAMBO Inc., demonstrated equipment, instruction materials, and awards. Furthermore, videos on SAMBO were shown to the visitors of the event, and American sambists from the national team staged a demonstration performance dedicated to the sport.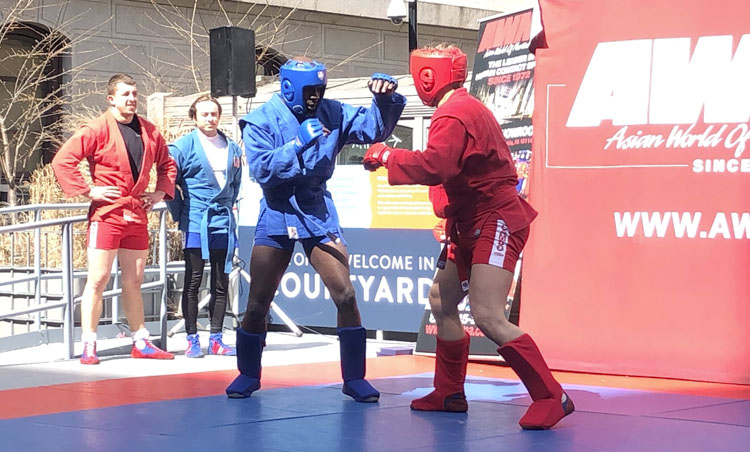 'We have witnessed a great interest from the general public in SAMBO. Some have learned about our sport for the first time, others have already heard about SAMBO and wished to get to know it better. We were inviting all comers to our clubs for free trial lessons, and representatives of other martial arts were actively interested in how they can take part in SAMBO tournaments,' told the First Vice President of USA SAMBO Inc. Mikhail Kozitskiy.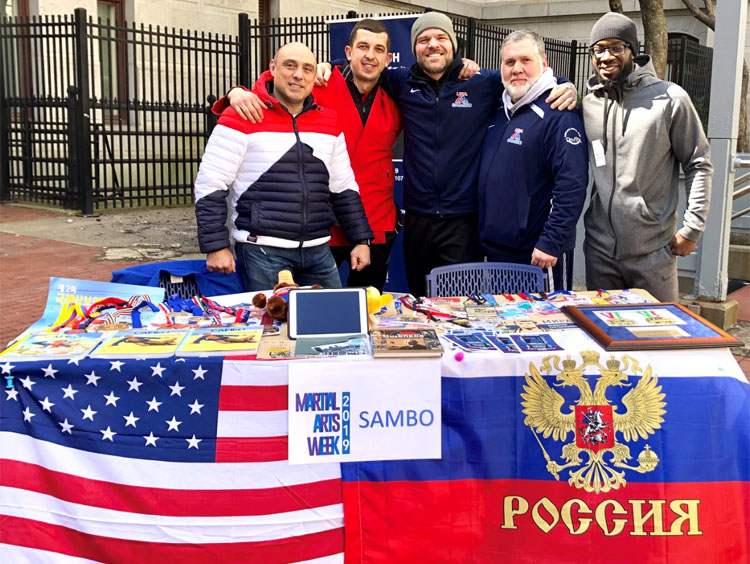 According to Mikhail Kozitskiy, in the course of Martial Arts Week he also had a meeting with a representative of the Scout movement. Impressed with the SAMBO presentation, he wished to discuss the possibility of introducing SAMBO practice and stripes into the training program of American Scouts. It is quite possible that in the future, children in the United States will strive to receive SAMBO badge on a par with the already existing ones, such as "Fire Preserver", "Archer", or "Ecologist".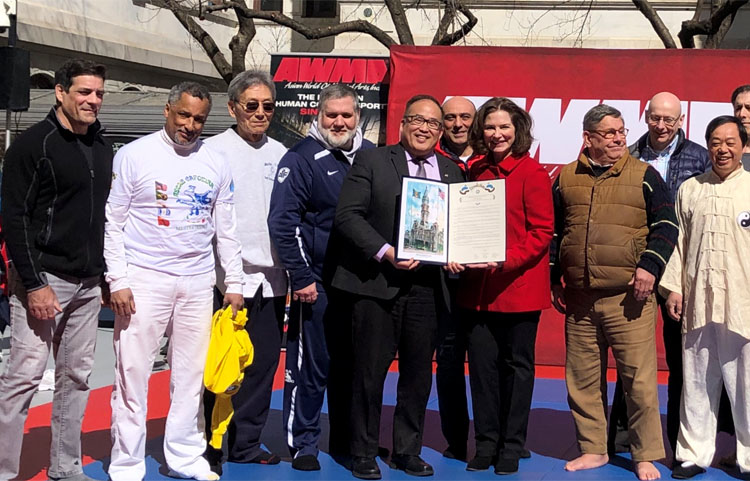 According to the Philadelphia City Councilman David Oh, the debut Martial Arts Week was quite a success, and this event is planned to be staged annually. As to the American sambists, they are preparing for the National SAMBO Championships which is scheduled for April 7. By its results, a team will be formed to participate in international SAMBO tournaments.