Wedding of Alice Schlesinger and Pavel Musin
Wedding of Alice Schlesinger and Pavel Musin
Did you see it?
23 October 2015
Sergei Grishin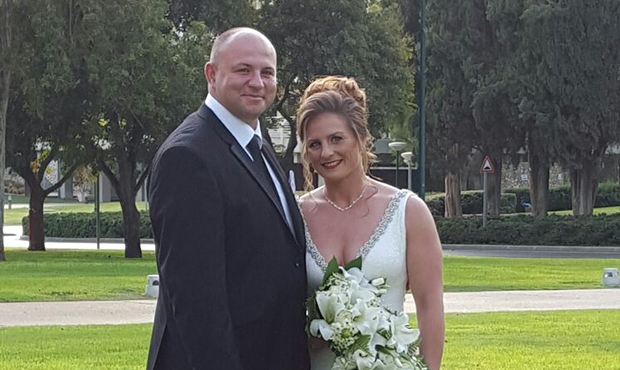 Israeli Sambo wrestler Alice Schlesinger and her coach Pavel Musin legalized their relationship. The couple got married during preparations for Israel's first World Sambo Championship among Masters.
"There was a lot going on, there was no free time, and I asked her to move the grand event to some time after the championship, but the word of the woman I loved was the law. The wedding was very nice, fun and heartwarming. A funny thing happened during the photo shoot at the riding school. The horse Alice was sitting on jerked suddenly, and everyone was scared. But the pictures turned out great — emotional, vivid, and unforgettable," Pavel said in commenting on the event the day before the start of the World Championship among Masters.
See the photos of the happy couple on the FIAS website.