A street in the capital of Russia will be named after sambo founder
A street in the capital of Russia will be named after sambo founder
Did you see it?
26 April 2017
Sergei Grishin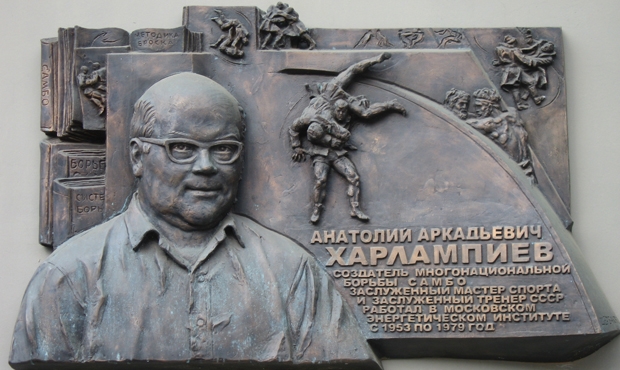 In Moscow in Troitsky and Novomoskovsky Administrative Okrug (TaNAO) there will be Kharlampiev Street, named after sambo founder. According to the official website of Mayor of Moscow, the idea of prefecture was approved by municipal inter-departmental commission on naming under the chairmanship of deputy mayor Leonid Pechatnikov.
Kharlampiev Street is a new territory in Filimonovsky settlement (between M3 and A130 Highways). The length of the street is one kilometer. It is planned to build a large sports center with halls for sambo trainings nearby.  
Anatoly Arkadievich Kharlampiev (1906-1979) was a soviet sportsman and coach, pioneer in martial arts and sambo cofounder. Anatoly Kharlampiev studied the most effective techniques of various national martial arts throughout his life. He dreamt of creating a new kind of freestyle wrestling, which, on the one hand, would be used for self-defense and, on the other hand, could become a sport with its own philosophy and discipline.  
Thus, in 1938 sambo was founded – SAMozashchita Bez Oruzhiya or "self-defense without weapons" (the name was approved later in the 1940s).  Sambo is comprised of techniques and tactics, used in Azerbaijan, Georgian, Tatarian, Kazakh, Bashkir, Buryat and Moldavian martial arts. What is more, sambo includes the elements of Finnish-French, American freestyle, Swiss and English martial arts, as well as judo and sumo.