Vakhtang Sokhadze: "The guys are ready to show their best"
Vakhtang Sokhadze: "The guys are ready to show their best"
Sambo in Media
10 November 2015
Sergei Grishin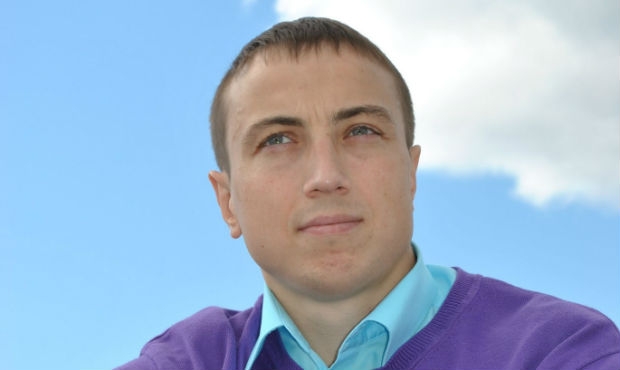 The World Sambo Championship will be held in Morocco on November 13 to 15. Each competitor has set his own goals for this tournament, and of course the fans expect the best. Vakhtang Sokhadze, an international master of sport in Sambo and member of the Presidium of the Belarusian Sambo Federation, who knows these athletes at first hand, told the FIAS website about the aims of the Belarusian Combat Sambo team and what to expect from each these brave fighters.
"Brest resident Denis Troyan will be fighting in the weight category up to 62 kilograms. He's a young athlete who made to the national team for the first time and received the right to compete at the World Combat Sambo Championship. Despite his youth, he has a number of national level awards in a variety of martial arts. This is his first serious start, and he'll try to make it a real show. He has every chance of becoming one of the best.
Ilya Khodkevich from Gomel will be competing in the weight category up to 68 kilograms. This isn't the first time Ilya has competed in Combat Sambo. He came in fifth at the 2013 World Combat Sambo Championship, only a couple of steps away from the podium. Ilya studied all his mistakes, and in 2014 he won the bronze medal in the European Combat Sambo Championship. Ilya is a young fighter with great ambitions and potential, and he has every chance of standing on the podium
Eduard Muravitsky, a top-ranking athlete from Baranovichi who needs no special introduction, will compete in the category up to 74 kilograms. He was a silver medalist at the 2012 World and 2013 European Championships. He is a also a multiple winner of various international tournaments. In addition, he has experience of 10 professional fights in MMA (editor's note: mixed martial arts), which is a great advantage over his rivals. Eduard has every chance of winning a gold medal.
The weight category up to 82 kilograms won't be empty either. Alexander Melnik from Gomel is ready to defend the honor of the Belarusian flag. He's a general freestyle fighter. He throws very well and feels the fight; he's explosive, constantly working on himself and moving forward. Unfortunately, Alexander isn't very comfortable fighting in a Sambo jacket, but if he's worked on this problem, he has every chance of being a winner at the 2015 World Championship.
Minsk resident Stanislav Kolbasov will compete in the category up to 100 kilograms as usual. He's the man who inspired a new round of development of Combat Sambo in Belarus as the first and only Belarusian world champion in Combat Sambo. He's also a multiple winner of World and European championships in Sambo and judo. Stanislav is a seasoned warrior and fighter. He recently suffered a series of injuries, but he won the championship of the Republic and is ready to move on. Naturally, he'll be among the winners, and he might even win the world championship.
Our Combat Sambo wrestlers have always shown a high standard in the international arena. I'm sure this World Championship will be no exception. Of course, our guys have faced a lot of problems and pitfalls, like lack of funding, constant injuries, and lack of free time for training. But they are still ready to show their best," Sokhadze said.