"Lesson with a Star" by Vasily Shestakov, Mikhail Mokhnatkin and Denis Goltsov
"Lesson with a Star" by Vasily Shestakov, Mikhail Mokhnatkin and Denis Goltsov
Did you see it?
19 September 2016
Sergei Grishin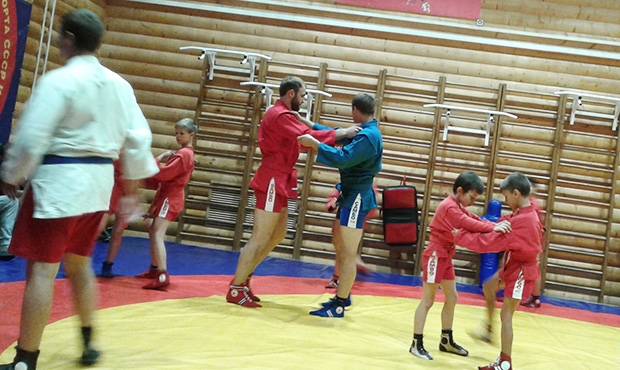 Russian combat SAMBO stars Mikhail Mokhnatkin and Denis Goltsov conducted a master-class called "Lesson with a Star" in junior sports school No. 2 of Kalininsky district of St. Petersburg. This meeting and the whole "Lesson with a Star" project were initiated by FIAS President Vasily Shestakov, who visited the school together with the SAMBO athletes.
The meeting traditionally started with an introduction of the athletes to the schoolchildren and a short story about themselves. FIAS President Vasily Shestakov explained how SAMBO competitions were staged and what you could achieve if you trained persistently. Then the most interesting and exciting part for the children began. Mikhail Mokhnatkin and Denis Goltsov demonstrated their skills by showing various techniques, and taught the young athletes the secrets of SAMBO. The pupils diligently repeated the combinations they saw, trying to attract attention of the well-known wrestlers. Positive energy was received by both children and adults. And the enthusiasm and zeal of the young athletes to train in SAMBO will last for a long time.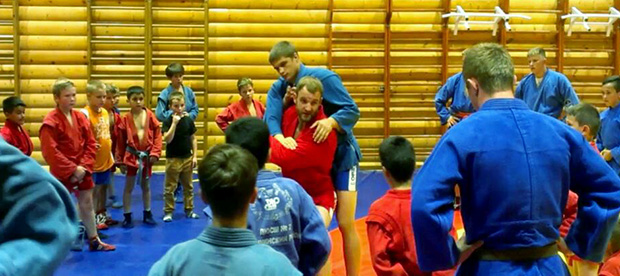 Vasiliy Shestakov has regularly initiated "Lessons with a Star" in various educational institutions since 2014. Twice world champion in SAMBO Tagir Abdulaev and SAMBO world champion Anton Novikov, 2012 Olympic champion, silver medalist of the 2016 Rio Olympic Games Natalia Vorobieva, and many other distinguished sport personalities went to fight on a wrestling mat by personal invitation of the FIAS President.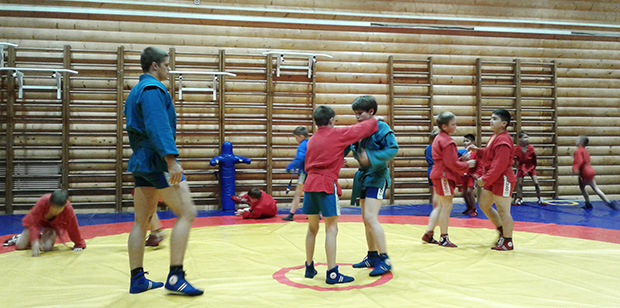 The "Lessons with a Star" project was opened personally by Vasiliy Shestakov on May 12, 2014. Honored coach of Russia, Russian champion and medalist in judo and SAMBO and sports master Vasily Shestakov gave a master class for children, demonstrating a number of SAMBO techniques based on the Complex School of Higher Sports Mastership.