Andrey Kucherenko: "Once You Have Faith In Your Own Strength, The Result Won't Take Long To Come"
Personalities
22 February 2018
Aleksandr Solomahin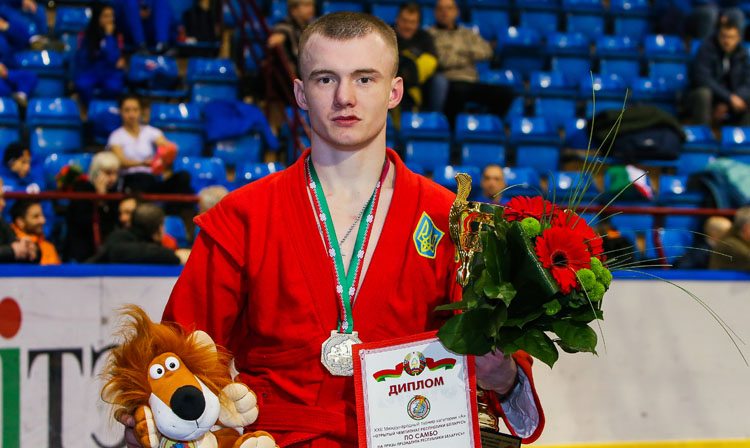 Andrey Kucherenko (Ukraine), the winner of the International Sambo Tournament for the Prizes of the President of the Republic of Belarus in combat SAMBO in the under 62 kg weight category, shared his impressions in his interview to the FIAS website immediately after the finals.
- At the moment, I'm overfilled with very positive and happy feelings. There had been many factors in time of preparation as well as here at the competitions which threatened to break my concentration on this tournament. Plus, in the finals I faced a really worthy opponent, it was our fourth meeting on the mat, and I thank him for this fight. Before, I had lost to him twice, and had overcome him once. And from this viewpoint, the fight was pretty important, too, as I was eager to win and to level the score of our combats. Thank God I made it! Once you have faith in your own strength, the result won't take long to come.
I wish to extend my thanks to Sergei Viktorovitch Grabovskiy, the senior coach of the Ukrainian team, and to my first coach who had been training me from the cradle, so to say, to Alexander Nikolaevitch Grinko with whom we've made a lot of efforts trying to work out my tactics against this particular opponent in the finals.
I guess it was only natural that the finals featured two Ukrainian fighters, as Ukraine is one of the leading countries in combat SAMBO. We've got very decent athletes, and at times to qualify for the membership in the national team appears to be a much harder task than to win at international tournaments.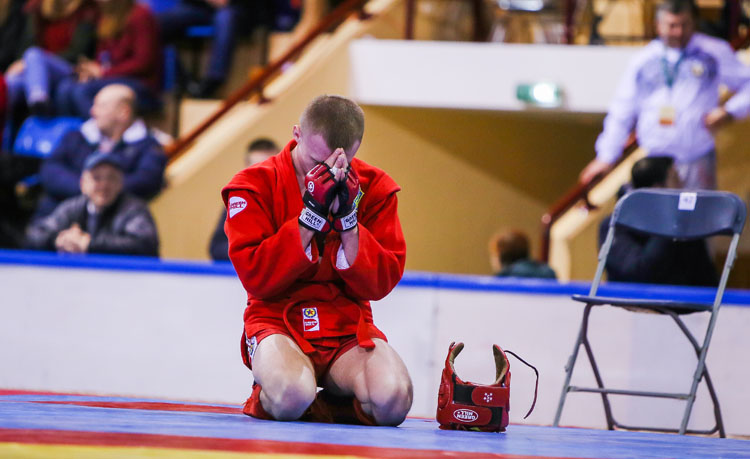 Following the final fight I stayed on the mat for a while and prayed, thanking God for this wonderful day and for giving me this wonderful life. I also thanked both of my grandpas who had passed away last year. They had been motivating me in my sporting career a great deal, so I said this victory was dedicated to them!