Anna Kharitonova from Colombia: lift, oranges and water treatments
Кaleidoscope
1 August 2013
Sergei Grishin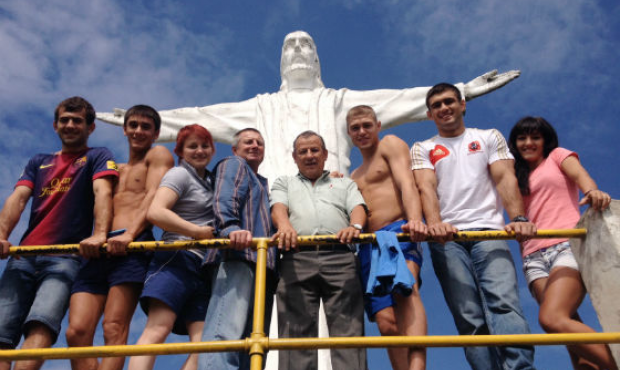 Well, the 2013 European champion and the winner of the Kazan Universiade has kindly agreed to pick out on FIAS web-site the highlights of the full details of the World Games in Colombia. Here are the travel notes and photo reviews of the first day of the Russian team of sambists on the land of Colombia. It is high time for Anna to speak up:
Our team flew from Moscow to the World Games on Tuesday. Honestly speaking, the route of the trip was a little bit frightening. Just imagine: Moscow - Frankfurt - Bogota (by the way, the capital of Colombia, and the place of birth of a famous Colombian race car driver Juan Pablo Montoya) and, finally, Cali. The flight was not easy, but reading helped us to ease the discomforts of a long-distance trip, and at the same time, to learn a lot about the purpose of our visit - Columbia (we took the road guides).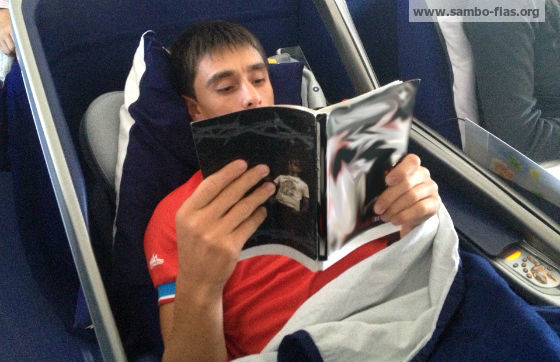 In Cali, we visited the mountain (1440 m above sea level), called Los Cristales Hill where a statue of Christ the Lord is found - a smaller version of the famous statue of Christ the Redeemer in Rio de Janeiro. Impressions are awesome! It was also interesting to me because in 2007 I visited the World Judo Championship in Rio and saw the Brazilian version of the statue. For Colombians, as we were told by a local guide, the statue is a symbol of reconciliation and forgiveness of sins.
Then we visited the sports center Eco Via and stayed out: Omar Lopera, the President of the Colombian SAMBO Federation invited our team to visit his home. He turned out to be a very welcoming host, a good company and the smartest man. Time just flew away as we were walking and talking.
By the way, there is a cableway found on the territory of his house. We could not resist taking a ride on a winding trail with a breakfall through the wilderness, as well as having a walk to the mountains.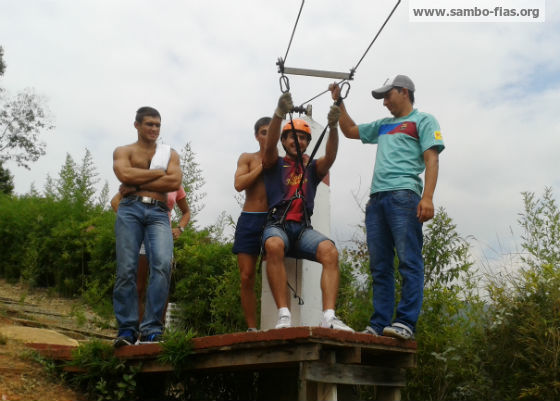 There we were struck by the picturesque orange trees, a combination of bright green and juicy orange - just amazing.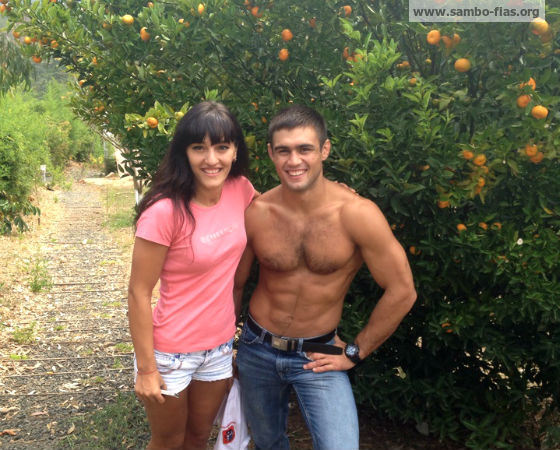 In the evening we went to Buga - a city where all events related to SAMBO during the World Games will take place. We stayed at a hotel and ended the day with water treatments in a beautiful swimming pool.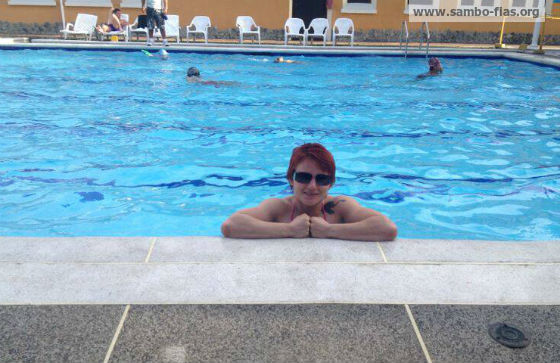 We need to regain strengths, tomorrow is our first day at the World Games!
Yours Anna Kharitonova