Anton KONOVALOV: "After the fall, I still manage to rise and win"
Personalities
30 December 2020
Anton Orlov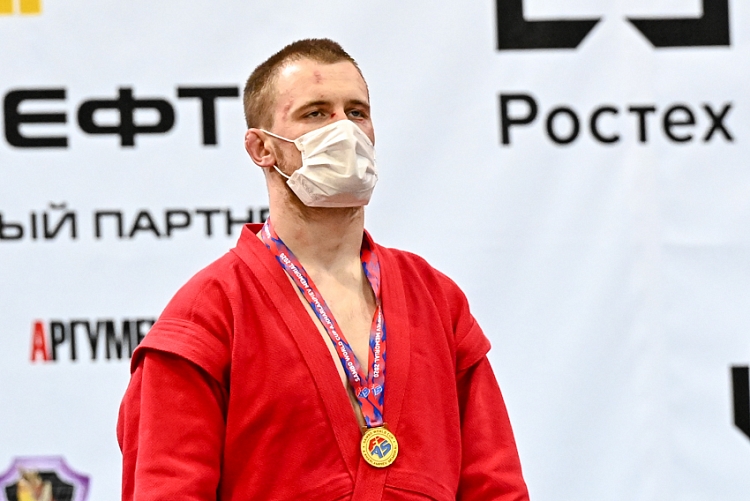 Russian sambist Anton Konovalov won the 2020 World Cup "Kharlampiev Memorial" in the up to 90 kg weight category in Sports SAMBO. In the final of the tournament, which took place in December at the Luzhniki Small Sports Arena, Konovalov was stronger than the sambist from Uzbekistan Nemat Yokubov. In an interview with the FIAS website, Anton shared his impressions of the victory, and also talked about the methods of "parsing" opponents and his most important motivation for winning.
Anton, congratulations on your victory! The tournament grid was not easy. How do you rate your performance? What difficulties did you have to face on the way to the gold medal?
- Thank you for your congratulations. On the way to the final I met two athletes from Belarus. The first fight was mostly to breathe, to feel the mat. But the second turned out to be very controversial and difficult. The rival was Timofey Emelyanov, a very interesting athlete, with whom we have known each other for a long time, carefully studied the features of each other's struggle from the side. And so, by the will of the lot, we met face to face in the semifinals of the World Cup.
Was it your first meeting?
- Yes, we met for the first time, we have never fought with him before in official tournaments. Although, perhaps, we crossed paths at the training camp. Those who have watched this fight understand that it was very unpredictable and volatile. At the beginning of the fight I missed a movement by four points, believe me, in the World Cup semifinals with such an experienced athlete as Timofey Emelyanov, this is a lot. It was not easy to close such a significant gap. To be honest, doubts crept in, but thank God I was able to pull myself together, find an uncomfortable grip for Timofey, convenient for himself, and achieve victory.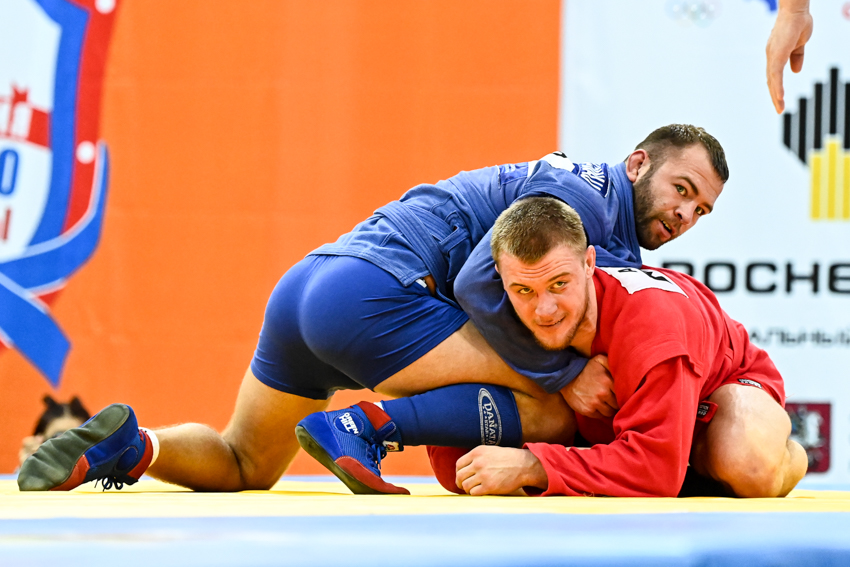 What happened during the fight? Was there a stop? Did the referee even show the end of the fight?
- Indeed, the judge showed the victory after I tried to hold a painful hold on the arm. But after revising the moment in the record, the referees decided that there was no surrender and we must continue the fight. It was possible to rehabilitate only at the last minute.
How did the final meeting with Nemat Yokubov from Uzbekistan go?
- I knew about Nemat that he was a very experienced and titled athlete. My coach and I carefully analyzed it. My sparring partner played his role in training, so in general his fight, his style of fighting was familiar and understandable to me.
That is, did you predict your meeting with the Uzbek athlete here at the World Cup?
- Yes, absolutely. I understood how to fight with Nemat, I knew that he feels the opponent very well, possesses explosive strength, I knew that I needed to shackle him in the grip, not let him fight in a style that was comfortable for him.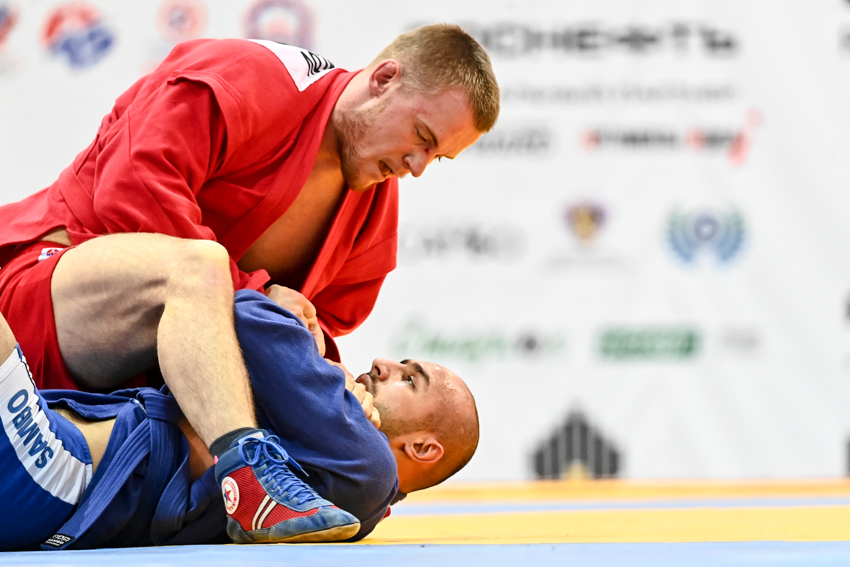 It seemed to me that you had a very low stance compared to him...
- Yes, that's right. I studied the bouts of the Uzbek athlete with right-handers and found his distinctive feature: taking his grip, he immediately makes a turn and goes to the throw. You may have noticed that he went out to grab twice, as soon as I gave him the opportunity to touch himself with my right hand, so throughout the entire fight I kept a low stance. There was a moment when Nemat made a catch and fell into the ground to perform a technical action. It was very dangerous for me, so I tried to reach the so-called "retention of Nikolai Toykin", which my fellow countryman, 1996 Russian champion, bronze medalist of the World Championship in Tokyo Sergey Borisovich Kamyshev helped me to work out. He showed me this coup with all the peculiarities and nuances. It was this technique that I managed to accomplish both in the first fight and in the final.
That is, there were no personal fights with Nemat before that?
- There were no personal meetings, we were not even captured, unlike, for example, the Belarusian guys.
As far as I know, Nemat Yokubov has a crown reception - the "mill" (fireman's carry). Did you know that?
- Yes, I saw the fireman's carry in his performance more than once. The main task was to resolve the issue with his right hand and keep a low stance. He's explosive, so I didn't want to fight him openly.
The tournament was held without spectators. Has this somehow affected your mood? Is there a difference when going out on the mat?
- Visually there is. The seats are practically empty, only the athletes and team members are present. But for me, the main thing was that my fans watched my bouts live on TV or on the Internet. I was born in the city of Rybinsk, Yaroslavl Region, and have lived in Vladimir for the last 10 years. Coming out onto the mat, I imagined that all my friends from these two cities were sitting on the tribune and with them my family, my two brothers, who also practice SAMBO, and my beloved sister. I understood that I had to set an example for the younger generation.
Is there a feeling that the medal is not entirely complete, because not all teams were able to come to the tournament this time due to the COVID-19 pandemic?
- The guys and I discussed this issue very often at the training camp. And for myself, I decided it would be worse if there were no competitions and no medals. Yes, not all teams came, but I can say that this tournament was not an easy walk for me. Now I am the winner of the World SAMBO Cup, this victory will forever remain in my heart and in the hearts of my family and friends.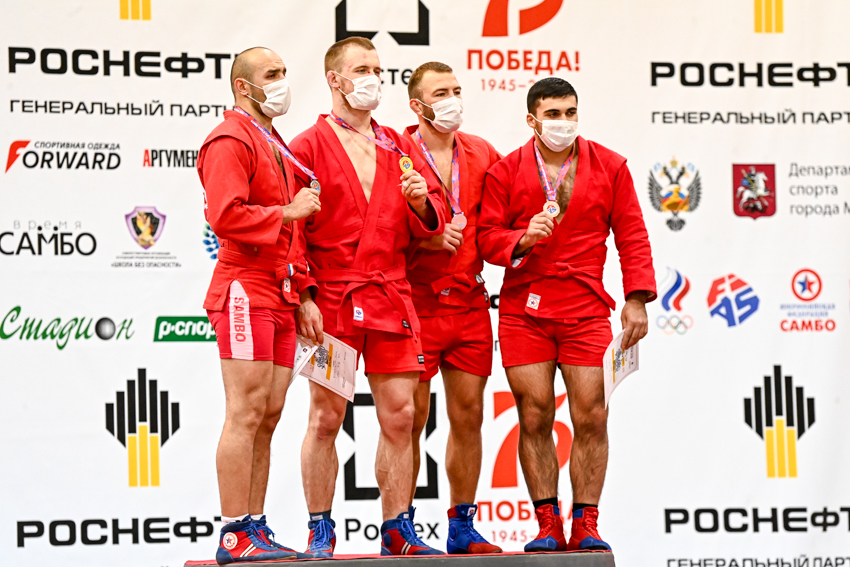 From next year, the rules with new weight categories come into force. Will this somehow affect your preparatory process?
- I will not reveal all the cards. Now we are discussing this issue and will prepare for the upcoming Russian championships. I will only say that there is already an understanding of where to move, since the training plan is built for several months ahead.
That is, you have long-term plans and a vision for the future?
- Yes, that's right. And this applies not only to sports. I have a large family, I am obliged to plan my life, think several steps ahead. There are people behind me. I cannot tell them that I am tired or not ready.
So, are you obliged to set an example for your brothers and sisters in everything?
- Yes exactly. Let's even take a duel with Timofey Emelyanov. My younger brothers - 10 and 15 years old - watched the fight, at the beginning of which I fell and my rival got four points. Imagine my thoughts at this moment: if I give up, what example will I set for them? But after the fall, I still manage to rise and win. This is probably the best thing that can be.