Aiko RI: "SAMBO is Constantly Growing"
Personalities
14 July 2021
Aleksandr Solomahin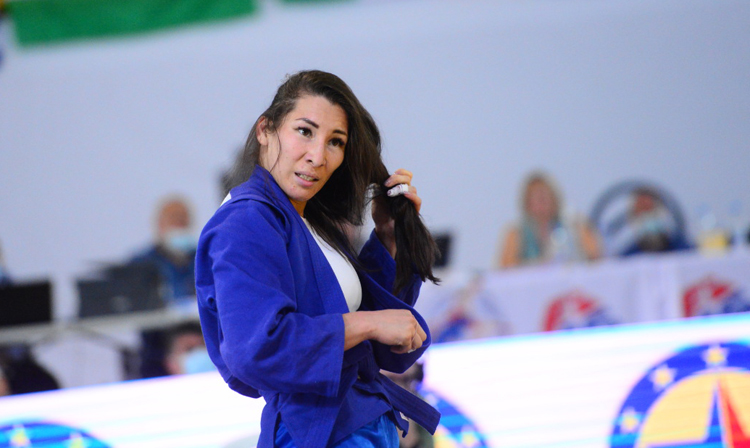 Russian Aiko Ri won the gold medal at the 2021 European SAMBO Championships in Limassol. She became the winner in the weight category up to 65 kg in Sports SAMBO among women. In the interview for the FIAS website, the Russian woman talked about the most difficult fight in recent years, the growth of competition in world SAMBO, and why SAMBO athletes tolerate the coronavirus more easily.
Aiko, in the final your rival was Alice Schlesinger, a titled sambist representing Israel. Many considered it to be her favorite of the fight, but you managed to win.
- I am lucky that I know this rival and her signature technique, which she has been using for many years. My main advantage was that I am a sambist, and Alice has a base and experience, first of all, from judo. My wrestling is completely SAMBO, with which many judokas do not like to deal with.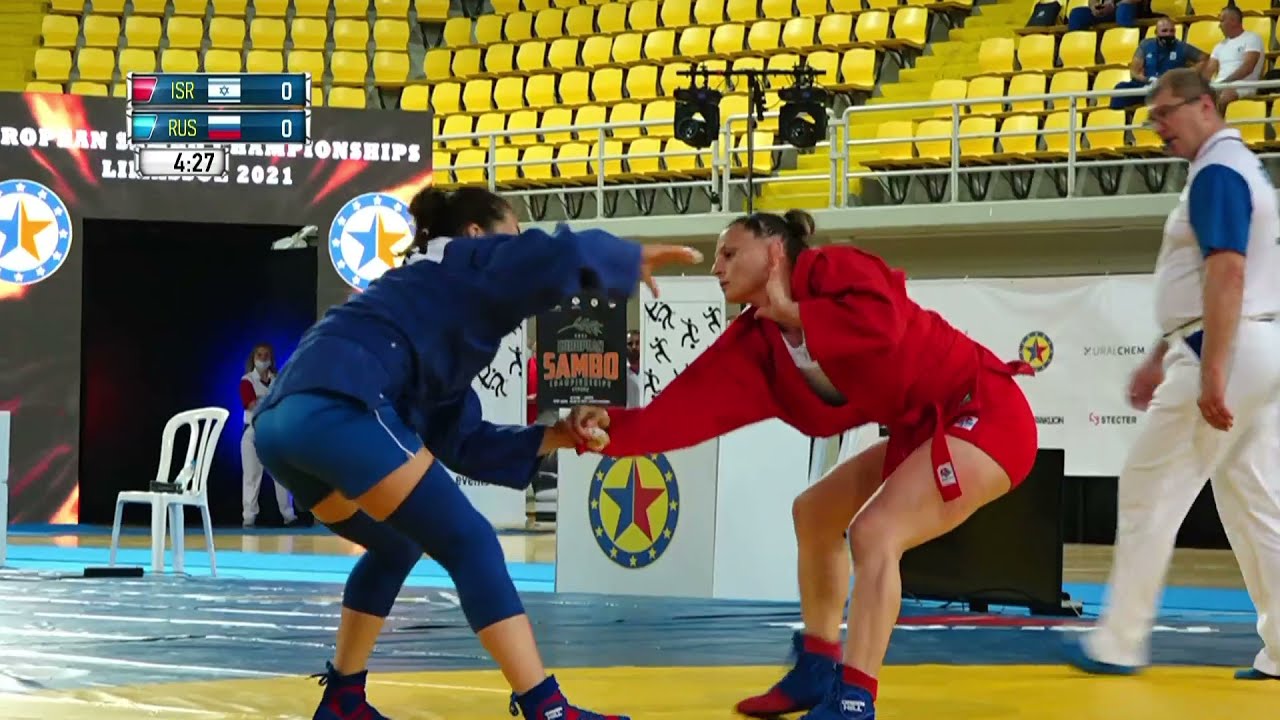 Was the final the most difficult fight for you?
- Yes, it was the hardest fight for me, not only at the European Championships in Limassol, but in general for a very long time at various tournaments.
Russia is the traditional favorite of all tournaments, but there are more and more tough fights. What is the reason for this?
- SAMBO is constantly growing. It is very gratifying that representatives of an increasing number of countries are competing strongly and are winning over the Russians. I am glad in the sense that our sport is developing, there is competition. 10-15 years ago, except for Belarusian and Ukrainian women, no one blocked our way, but now worthy rivals from France, the Netherlands, Bulgaria, Israel and many other countries have appeared.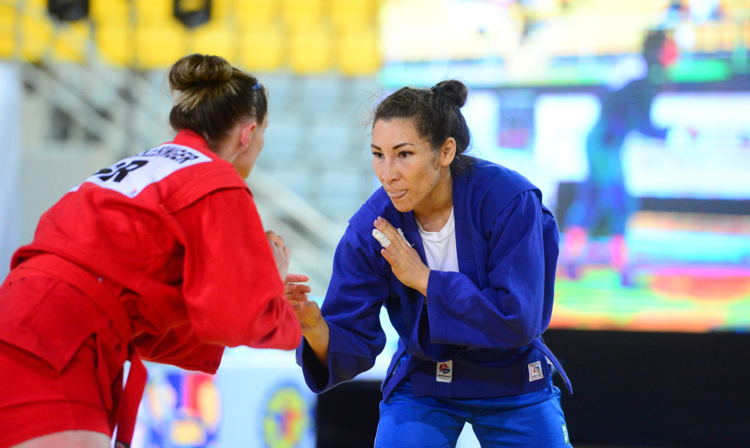 These are technical girls from whom you can learn a lot. Moreover, we meet with them not only at competitions, but also at various training camps. They take something from us, we learn something from them.
This year the adult European Championships was held jointly with the European Youth and Junior Championship. Gold medals went to countries such as Latvia, Germany... In your opinion, will the expansion of the geography in SAMBO continue?
- Of course, the flow of athletes from different countries will increase, especially a lot of new stars appear among young people. But the main thing is that Russia is not giving up its positions. We need to continue training as before. Everyone knows their mistakes, works on them and improves their strengths. It is imperative to develop parterre in order to confront judokas in the first place. We constantly come up with something new, combine techniques and it turns out pretty well.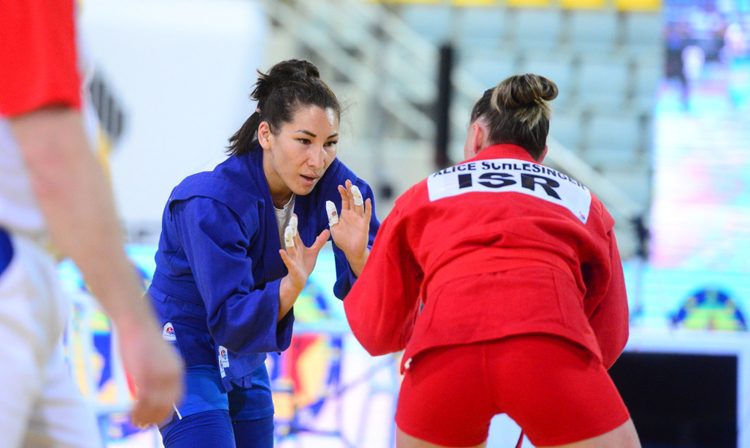 In Cyprus, did you have any difficulties in preparing for the tournament, given the fact that this is a resort country?
- It is difficult, of course, to train in such hot conditions. It was especially hard for those who are losing weight. They are so thirsty all the time, and in the heat - doubly. I don't need to lose weight, so it was easier. But when the sun is shining and the sea is nearby, the mood is always good.
What are your plans for the near future?
- Now the long-awaited rest. It happened so that due to injury I did not fight for almost a year. Then I prepared for the Russian Championships, then – for the European Championships. And I planned a vacation for the summer, after which I start training again.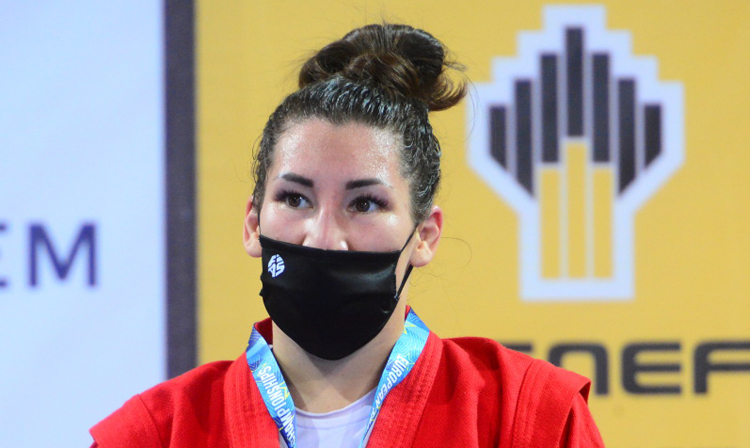 Did Covid bypass you?
- I got sick, but pretty quickly and without consequences. It seems to me that athletes easily tolerate this disease. It's good that there is rubber at home – you can work out. I am sure that it is much easier for sambists to tolerate the coronavirus, because their body is hardened and well trained.