Badreddin DIANI: "SAMBO is the father of all martial arts"
Personalities
9 August 2021
Anton Orlov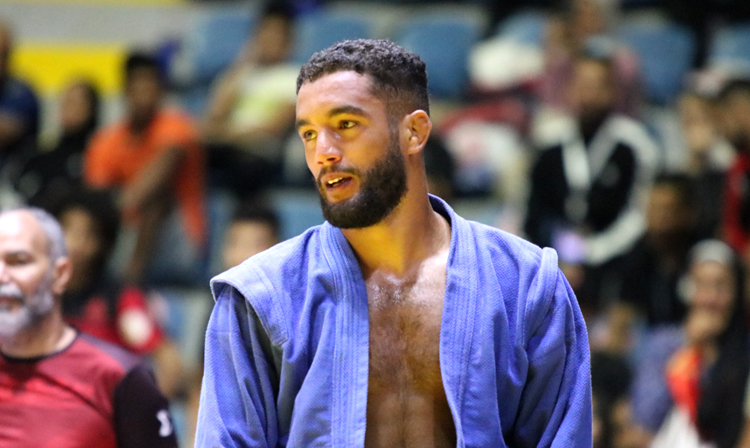 Moroccan sambist Badreddin Diani won his fifth continental "gold" at the African SAMBO Championships held in Cairo. In the final bout of the weight category up to 79 kg in Combat SAMBO, he turned out to be stronger than the Egyptian athlete Ayman Fathy. In an interview for the FIAS website, Badreddin said if he was tired of the taste of victory, how he was recovering after being ill with coronavirus and why in mixed martial arts rivals are nervous going out to fights with sambists.
You have won another one gold medal at the African SAMBO Championships. Didn't the joy of victory become less faint because of this?
– This is already my sixth medal at the African SAMBO Championships, and my fifth gold medal. I am very glad that this championship took place, despite the pandemic and other circumstances. Today I am experiencing very vivid and strong emotions from the fact that the organizers managed to hold such a major sporting event at such a difficult time. As for my personal impressions, of course, it cannot get bored or boring, I rejoice at my fifth victory as much as the first time.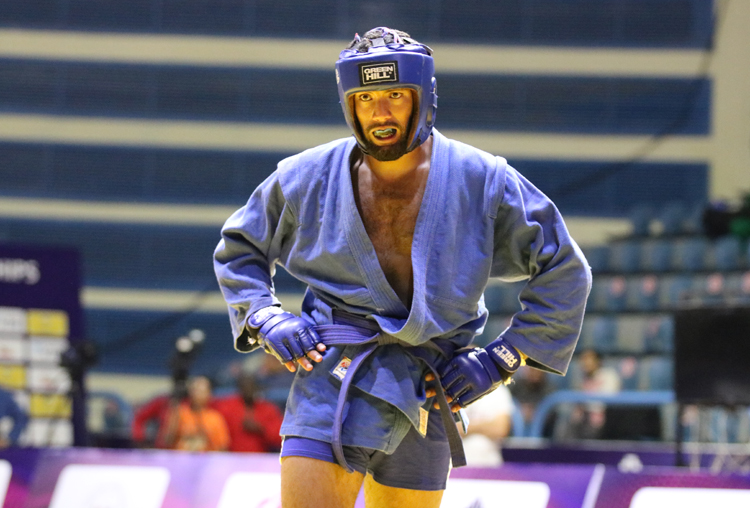 You recently contracted a coronavirus. How difficult was the recovery and how did you manage to get in shape?
– Indeed, I was ill almost a month ago. And, frankly, I still haven't managed to fully recover. After my illness, I had to train two, sometimes even three times a day to get back in shape. But, despite the negative points, in one aspect, the coronavirus really helped me – to quickly lose weight. This is my first competition in which I competed in an unusual weight category for myself – up to 79 kg. I had to work hard on the weight reduction.
In the final you were opposed by a strong drummer. What was the strategy for the fight?
– I was able to watch the previous fight of my opponent. The Egyptian came from Sanda – martial arts, which is a mixture of wrestling and boxing. But for me, SAMBO is the father of all martial arts, so I knew what to oppose to it, and I succeeded. Sanda is strong, but SAMBO is stronger.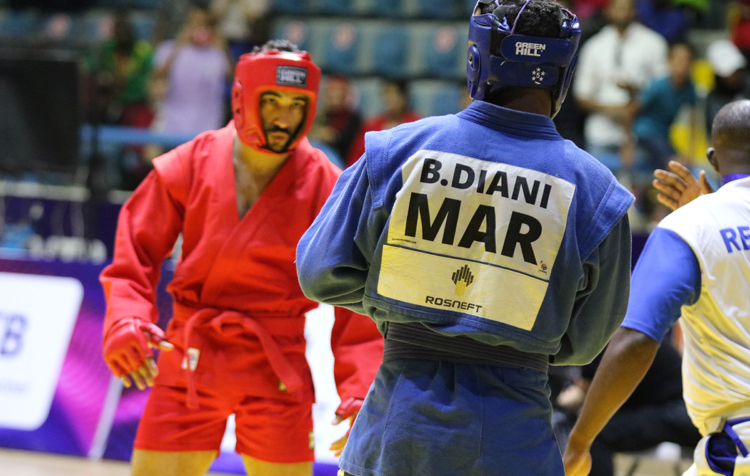 During the fight, you periodically changed your stance and made deceptive movements. Was that also one of the tactical elements?
– Yes that's right. In the previous fight, the Egyptian knocked out his opponent within 10 seconds after its start. I noticed that when attacking, the Egyptian athlete then takes a step back, and then kicks with a roundhouse. In the case of an accurate hit, this is a direct knockout. That is why I did these fake attacks, I tried to pull him towards myself in order to conduct a counterattack.
You played on foreign territory – in Egypt against an Egyptian athlete. Did the pressure from the stands interfere?
– For me it is not of fundamental importance, I performed a lot in different countries: in Europe, Russia, Tunisia, Niger, in the Seychelles, in Korea. For me, this situation is already familiar and does not bother me at all.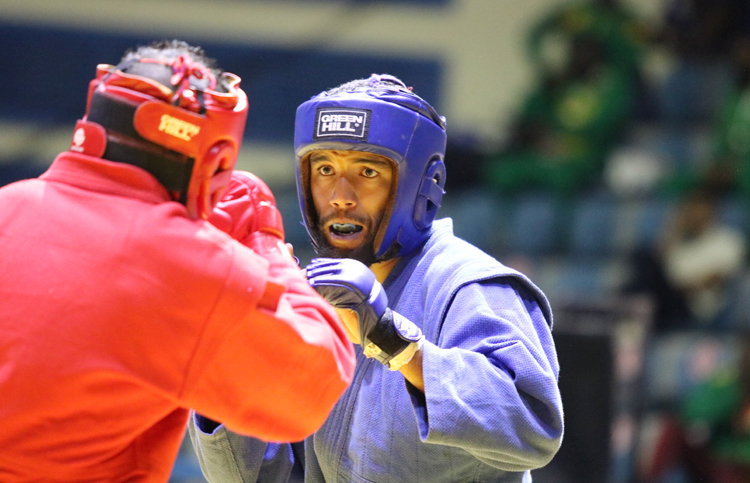 In addition to SAMBO competitions, you take part in mixed martial arts. How do you manage to combine, and what does it give you?
– It doesn't bother me at all. I have already fought four fights in mixed martial arts competitions, two of which this year. I can say that sambists are feared at these competitions, to put it mildly. As soon as the fighters find out that they have to fight with a professional sambist, they immediately start to get nervous (laughs). In the leading promotions today there are a lot of sambists who are known to the whole world: Vadim Nemkov, Valentin Moldavsky, Islam Makhachev and others. By the way, both Vadim Nemkov and Valentin Moldavsky played at the World SAMBO Championships two or three years ago. So SAMBO is the best martial art.
Since belonging to SAMBO causes such awe among your rivals, have you ever thought of going out to fights wearing clothes bearing the "SAMBO" logo in order to popularize this sport on the international arena with your performances?
– In fact, I had a similar idea, and it is quite possible that I will go to my next fight in this outfit.