Badreddine Diani: "Whoever Spectators Root For I Always Imagine They Root For Me"
Personalities
20 April 2018
Aleksandr Solomahin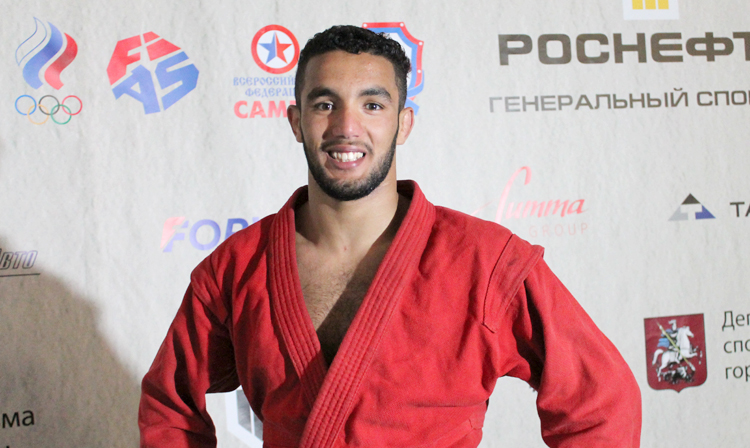 The Moroccan sambist Badreddine Diani became Champion of Africa in combat SAMBO on more than one occasion and won medals at other international SAMBO tournaments as well. His second place at the recent "Kharlampiev Memorial" World SAMBO Cup held in Moscow proves the athlete's high stature. In his interview to the FIAS website, Badreddine Diani tells about his sudden timidity in the finals, his attitude to spectators' support, and also claims that the victory of the Moroccan SAMBO team on the international level is certainly a success yet by no means a surprise.
– To me, the silver medal was far from my ultimate goal which in fact was to win the gold as I had been intensively, desperately preparing myself for this tournament for a very long time. Perhaps, it was my lack of confidence that got in the way of my victory in the finals. I remember that at a certain moment I just felt shy, for these were my first finals at the competitions of such high scale, and so far from my native land, to boot. I guess my own emotions let me down and I lost my nerve, and just couldn't unleash my full potential. Frankly speaking, during the finals I just failed to complete everything I was planning to do, and I do regret it.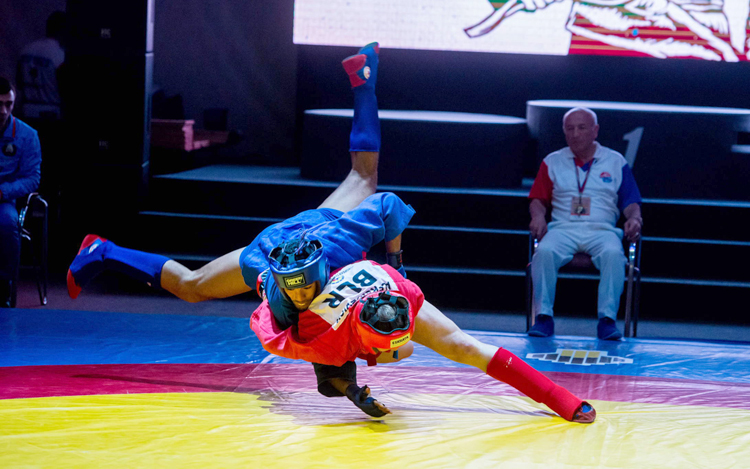 – Or were it the arena settings created by the World Cup organizers for the finals to be blamed?
– I did enjoy the ambiance that reigned during the finals: the loud music, light effects, that flamboyant announcement of competitors. It stirs me up and motivates to show my best fighting. I also get inspired by the spectators' support: whoever they root for I always imagine that they root for me. I want to make a special mention that I used to perform in the under 74 kg weight category, and this year I transferred to 82 kg, so I can already state now that I've got accustomed to the new weight and realize that this is my real category where I succeed virtually in everything.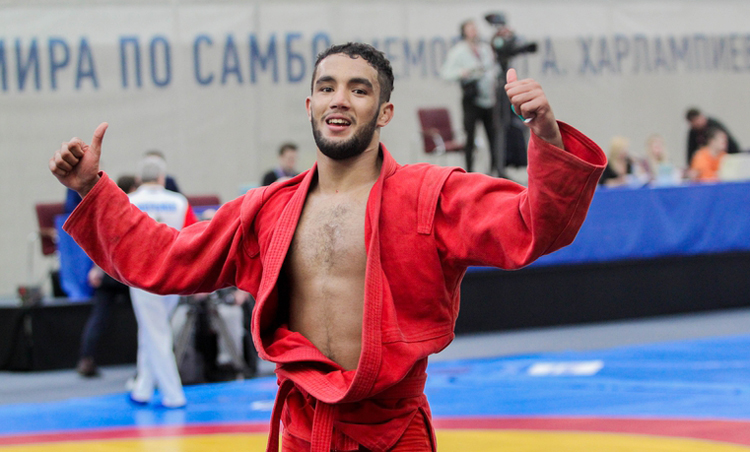 – At the World Cup in Moscow, all members of the Moroccan team showed pretty good performance. Could it be called a surprise, or did you expect this result?
– On the very first day of the competitions, sambists from Morocco won several medals. Certainly, it was a success, yet by no means a surprise. It is well known that in Africa it is our country which is leading in terms of SAMBO promotion, and our athletes do apply a great deal of efforts in order to reach their impressive results. Also, the country's leadership pays a lot of attention to the promotion of SAMBO in Morocco. The improvement of our results on the international level proves that we are doing it the right way. And therefore, we should proceed in the same fashion!
[VIDEO] Badreddin Diani against Evgeny Aleksievich in the final of the World Sambo Cup "Kharlampiev Memorial" 2018