Seminar for SAMBO Coaches and Referees in China Assembled Over 250 Participants
Federations
4 July 2019
Aleksandr Solomahin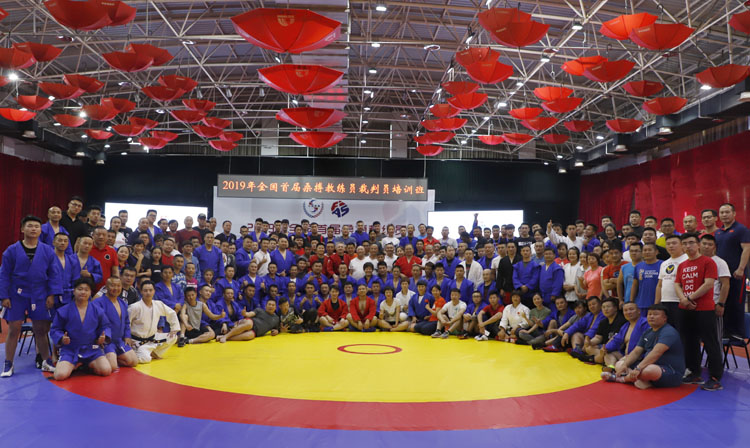 On May 28-31, the first national seminar for SAMBO coaches and referees was staged in China. Carried out at the Center for Sport Management in Weightlifting, Wrestling and Judo of the General Directorate of Sports of General Profile, this large-scale event was attended by 259 participants.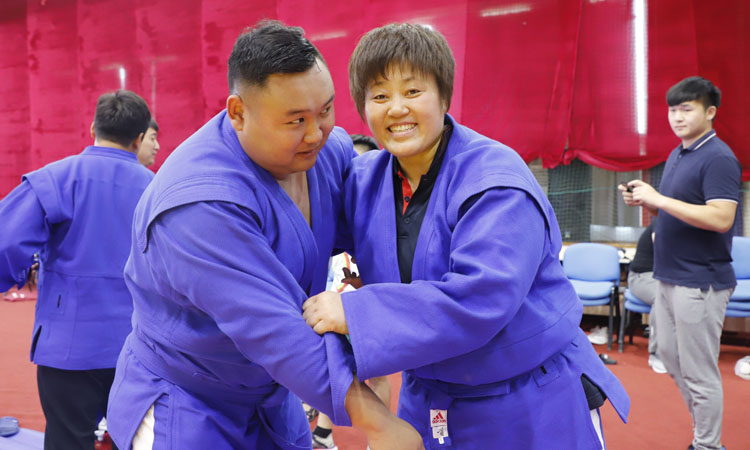 'The seminar was given at the invitation of the Chinese party and marked the continuation of the efforts that FIAS has been making for several years towards the expansion of SAMBO in the People's Republic of China. Earlier, several SAMBO clubs had been established in the country, Chinese athletes now and then participate in the FIAS international tournaments, and the work is under way to introduce SAMBO in the country's universities. The International SAMBO Federation has come a long way towards popularizing SAMBO in China, and now we are seeing a serious interest towards SAMBO from the country's government that, for one, initiated the staging of this seminar,' claimed the FIAS Executive Director Sergei Tabakov who led the seminar.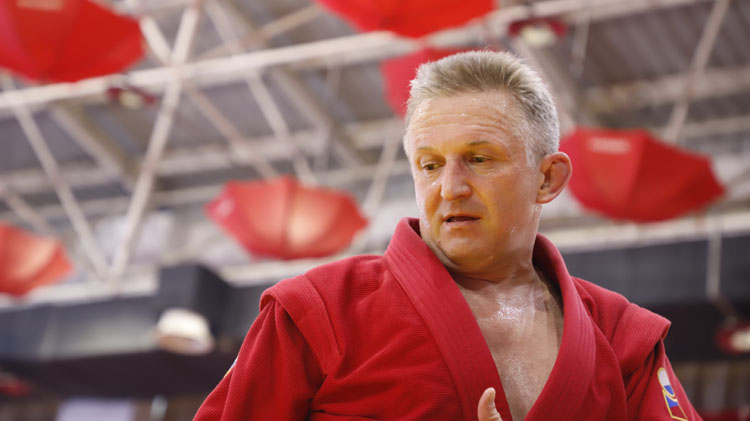 The event included both theoretical and practical training sections. Each participant tried themselves in the role of an athlete, coach, mat chairman, referee, side referee, scorer, and senior referee. The seminar leader Sergei Tabakov was assisted by Chinese experts, graduate of Russian State University of Physical Education, Sport, Youth, and Tourism Ge Xiaolong and undergraduate of the same University Yu Chenglong. Not only did they provide accurate translation of SAMBO terminology, but also demonstrated a number of key martial arts techniques to their fellow-countrymen.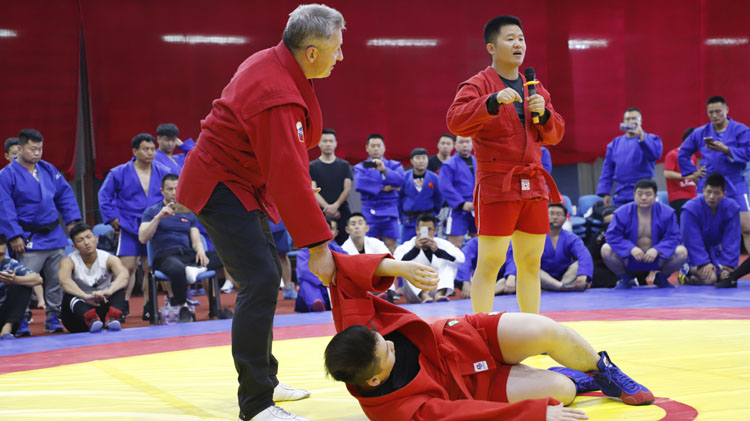 Experts from Taiwan and Mongolia also took part in the seminar. Four practicing Mongolian junior athletes (a pair of boys and a pair of girls) modeled various situations of a SAMBO fight, which the probationary referees had to correctly assess.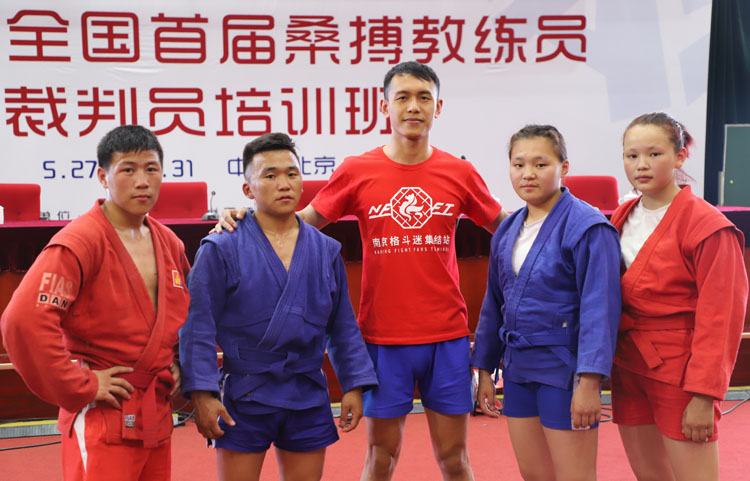 Following the training, an exam on the theory and practice of refereeing took place. Participants who had successfully coped with the examination were granted the appropriate certificates. At the ceremony of completing the training classes, the Center's Deputy Director Xiong FengShan summed up the training course results, stressing that 'all referees of the new era should strive to actively participate in the development of SAMBO in China, learn hard and do their best in trying to become the leaders of this sport's expansion in the country. The participants will act as a guide for the rising star of the national SAMBO movement, laying a solid foundation for the development of Chinese SAMBO in the international arena.'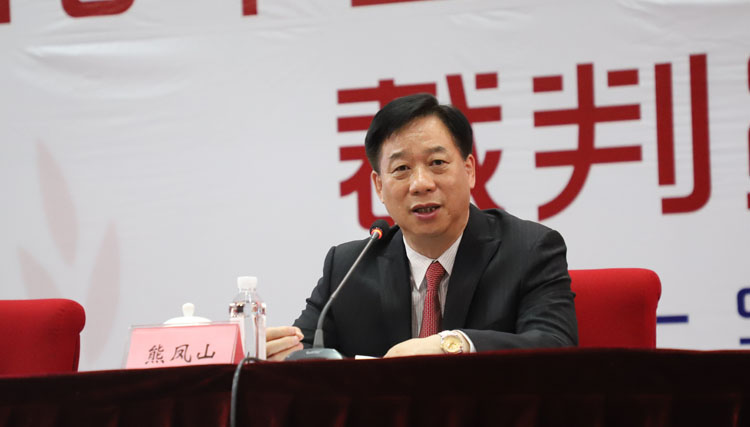 A short while later, preparations began for the next training event that will be dedicated to combat SAMBO. Thus, in the near future a World Champion in combat SAMBO Alexey Ivanov will come to the People's Republic of China to train athletes.